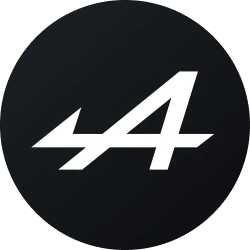 The Alpine F1 Team Fan Token represents a fractional ownership in certain decisions related to the sports team or club. ALPINE represents the Formula 1 racing team, Alpine F1, and token holders can interact or obtain specific benefits associated with the team
About
Alpine F1 Team Fan Token (ALPINE)
When we hear the word "Alpine," our minds might immediately think of the luxurious and advanced Formula 1 racing car. But what happens when the passion for racing sports meets the world of cryptocurrency? The answer is the Alpine F1 Team Fan Token (ALPINE).
ALPINE is a blockchain-based token designed specifically for fans of the Alpine racing team. By investing in this token, you will have special rights in making strategic team decisions, gain exclusive access to special content, and various other benefits exclusive to token holders.
How ALPINE Works?
Fundamentally, ALPINE operates on blockchain technology, a transparent and immutable digital ledger. Every transaction involving ALPINE is recorded on this blockchain, ensuring security and transparency.
However, what distinguishes ALPINE from other cryptocurrencies is its focus on fans of the Alpine racing team. Through a dedicated digital platform, ALPINE holders can use their tokens to participate in polls, get exclusive merchandise, or even attend special events.
Furthermore, smart contract technology ensures that the rights of token holders are always protected and automated.
The Uniqueness of ALPINE
Merging the world of racing sports with cryptocurrency technology may sound odd to some. However, this is what makes ALPINE so unique. Focusing on the fan community, ALPINE offers more than just a crypto investment; it's a way for fans to genuinely feel a part of the team they support.
Additionally, by adopting blockchain technology, ALPINE ensures every decision is made based on the majority's voice, fostering a sense of democracy within the community. In short, ALPINE is not just about investment, but also about community, passion, and sport.
Pros and Cons of the Alpine F1 Team Fan Token (ALPINE)
Like other currencies, the Alpine F1 Team Fan Token (ALPINE) has its advantages and disadvantages. Yet, this innovation provides a new way for fans to interact and support their favorite racing team while harnessing the power of blockchain technology.
Advantages:
Team Decision Democratization

: One aspect that sets ALPINE apart from other cryptocurrencies is giving a voice to fans. Through its digital platform, token holders can participate in polls directly influencing team decisions. This form of democratization is rarely seen in sports, where fans genuinely have a stake in the team's success.

High-Level Transaction Security

: Like other cryptocurrencies, ALPINE operates on a blockchain platform offering unparalleled transaction security. Every transaction is recorded and verified by the network, minimizing the risk of fraud or manipulation.

Exclusive Access for Fans

: Holding ALPINE doesn't only mean supporting your favorite racing team but also grants exclusive access to content, merchandise, and events not available to the general public. This fosters a closer bond between the team and its supporters.
Disadvantages:
Market Volatility

: As with many cryptocurrencies, ALPINE may experience high price

volatility

. This means that someone's investment value can rise or fall significantly in a short period, making it a risky investment for some.

Adoption Difficulty

: While the concept is appealing, the adoption of sports-specific cryptocurrency is still new and might take time to gain widespread acceptance. This could affect the token's

liquidity

and long-term usability.

Dependence on Team Performance

: Since ALPINE is closely tied to the Alpine racing team, the team's on-track performance can influence the perception and value of the token. If the team faces challenging times, it could impact fans' interest or trust in the token.
Key Features of ALPINE
Delving deeper into ALPINE, we discover several standout features that set it apart from other cryptocurrencies:
1. Voting Rights
One of the most innovative features of ALPINE is granting voting rights to token holders. Through a specialized platform, fans can participate in various strategic polls, from selecting racing car designs to team marketing strategies.
2. Exclusive Platform
ALPINE offers access to an exclusive digital platform connecting fans directly with the Alpine F1 Team. Here, token holders can access exclusive content, interact with team members, and even have opportunities to attend special events.
3. Smart Contracts
ALPINE adopts smart contract technology ensuring that transactions on the platform are automated, transparent, and fair. This simplifies the process of purchasing merchandise, accessing content, or participating in polls seamlessly.
Key Figures Behind ALPINE
While the true identities of many figures in the crypto world remain a mystery, here are three individuals or entities playing a pivotal role in the history and evolution of ALPINE:
1. Laurent Rossi
As the CEO of Alpine, Laurent plays a critical role in the formation and launch of the ALPINE cryptocurrency. His extensive experience in the automotive industry provides him a unique perspective on integrating blockchain technology with the racing world. He leads the vision to foster a closer relationship between the team and its fan base through ALPINE.
2. Patrice Ratti
With his technical background, Patrice ensures the technology behind ALPINE runs smoothly. Responsible for daily operations within the Alpine team, he ensures the cryptocurrency delivers tangible value to fans.
3. Anthony Villain
Serving as Alpine's head of design, Anthony plays a crucial role in crafting an engaging and intuitive user experience on the ALPINE platform. He ensures ALPINE's digital interface is not just functional but also aesthetically pleasing, reflecting the aesthetic and spirit of the racing team.
History and Development of ALPINE
Starting from the roaring engines and the shimmer of the racetrack asphalt, the story of the Alpine F1 Team Fan Token (ALPINE) stands as testament that sports and technology can harmoniously collaborate. It all began a few years ago, as the Alpine team observed significant shifts in the sporting world, where fans were demanding more involvement and transparency in team decisions.
The Alpine racing team, with its rich history and legacy, has always been committed to innovation. They saw potential in blockchain, a technology that was booming at the time, and began pondering how it might integrate with the racing world. Following internal discussions, the idea of a cryptocurrency empowering fans started to take shape. That's how ALPINE was born.
The initial development of ALPINE focused on creating an exclusive platform for token holders, where they could engage in activities previously only accessible to the team's inner circle. Later, the voting rights feature was introduced, a game-changer granting fans the power to influence the team's strategic decisions.
Since its launch, ALPINE has seen various enhancements and improvements. The integration with smart contract technology, for instance, ensures automation and security in every transaction. Moreover, collaborations with diverse entities, such as merchandise and content providers, amplify value for token holders.
How to Buy
Alpine F1 Team Fan Token (ALPINE)
Interested in purchasing this particular crypto asset? You can buy Alpine F1 Team Fan Token (ALPINE) by following these steps:
Install Nanovest app on the App Store or Play Store.

Register according to the instructions.

Verify your identity for security and convenience when buying crypto through the

KYC feature

which you can do in just 1 minute.

Top Up your balance to your Nanovest account.

Go to the Crypto menu, search and select

Alpine F1 Team Fan Token (ALPINE)

.

Click the Buy button and confirm the purchase with your desired amount. You can start with only IDR 5,000.
Before investing in the crypto asset, be sure to conduct research and analysis first. You can do this by checking the crypto asset profile, industry conditions, monitoring price movement trends, and observing its liquidity and trading volume. Performing this analysis is crucial so you can formulate an accurate investment strategy and minimize losses.
Is it Safe to Buy
Alpine F1 Team Fan Token (ALPINE)
on Nanovest?
Absolutely. Nanovest is supported by a number of professional partners with a strong reputation for providing quality services. One of these includes the technology backing of the S-Quantum Engine by Sinarmas Financial Services.
For global and US stocks, Nanovest collaborates with brokers registered with the Financial Industry Regulatory Authority (FINRA) in the United States – which ensures Nanovest users' broker accounts up to US$500k by the Securities Investor Protection Corporation (SIPC) in the United States.
As for crypto assets, Nanovest is an Indonesian crypto exchange registered with the Commodity Futures Trading Regulatory Agency (Bappebti). The Nanovest platform itself is also insured through a partnership with Sinarmas Insurance.
Disclaimer
All content on this website is for informational purposes and doesn't constitute a recommendation to buy/sell any stock or crypto. Investors should understand the nature of stocks and digital assets, including return and risk requirements of the assets. We encourage investors to fully understand the assets and risks before making any investment. Always do your own research.
See More Cryptocurrency
---