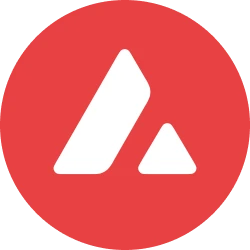 Avalanche is a blockchain platform that offers high transaction capacity with quick processing times, all the while maintaining decentralization. Avalanche employs a unique consensus mechanism that enables it to achieve both high security and speed.
About
Avalanche (AVAX)
Often recognized by its ticker 'AVAX', Avalanche isn't just your typical cryptocurrency. Created by Emin Gün Sirer, a renowned professor from Cornell University and a blockchain researcher, Avalanche was designed to offer a solution to the scalability issues often faced by blockchains.
Founded in 2020, Avalanche touts itself as the "fastest smart contract platform in the world." With features allowing thousands of validators, this platform facilitates rapid transactions at low costs. But how does it all work?
How Avalanche (AVAX) Works?
Avalanche uses a truly unique consensus protocol, aptly named: the Avalanche Consensus. Unlike traditional consensus methods such as Bitcoin's Proof-of-Work (PoW) or Proof-of-Stake (PoS), Avalanche leverages a method allowing network participants to communicate and achieve consensus swiftly.
With a technique called 'sub-sampling', the network selects a small random group of validators to verify transactions. This speeds up the validation process while ensuring the network's security and integrity.
Avalanche (AVAX) Distinctiveness
It's not just its speed that sets Avalanche apart from other cryptocurrencies. It envisions creating a "financial internet," enabling other digital assets to migrate to its platform. This means that apart from AVAX, many other tokens can run on Avalanche, all with the same speed and efficiency.
Furthermore, features like interoperability and multi-chain architecture make it unique in the crypto space. Instead of focusing on a single main chain, Avalanche allows multiple chains to run in parallel, all interconnected and collaborating for optimal performance.
Pros and Cons of Avalanche (AVAX)
Following our exploration of Avalanche basics, it's crucial to fully understand its strengths and limitations.
In a fast-paced world where innovation is key, recognizing its full potential and challenges will provide deeper insights into where this cryptocurrency is headed.
Advantages of Avalanche:
High Scalability

: With Avalanche's consensus approach, the network can quickly reach an agreement, allowing thousands of transactions per second (tps) without sacrificing security.

Interoperability

: The ability to interact with other blockchains is one of Avalanche's significant advantages. This enables various digital assets to migrate and operate on Avalanche smoothly.

Multi-chain Architecture

: By allowing multiple chains to run in parallel, Avalanche enhances efficiency and functionality, offering developers flexibility.

Robust Security

: Despite prioritizing speed, Avalanche doesn't compromise on security. The sub-sampling used in its consensus protocol ensures network attacks are hard to execute.

Strong Decentralization

: Avalanche promotes a truly decentralized network, with thousands of validators participating in the consensus process, reducing the possibility of attacks or centralized control.
Drawbacks of Avalanche:
Technical Complexity

: The multi-chain approach and new consensus protocol require developers to take time to understand and adapt. This could hinder early adoption.

Fierce Competition

: In the crypto world, many competitors offer similar solutions. While Avalanche has many advantages, winning over the community and developers remains a challenge.

Youthfulness

: Compared to other cryptocurrencies like Bitcoin or Ethereum, Avalanche is still young. Though promising, time is needed to see how this platform evolves and overcomes obstacles.

Trust

: As with any new technology, building trust in the community takes time. With the ever-changing crypto space, ensuring trust and user support is vital.
Key Features of Avalanche (AVAX)
When talking about cryptocurrencies, there are many aspects to consider. Yet, what often distinguishes one cryptocurrency from another are its features and the people behind its creation.
In this section, we'll delve into Avalanche's main features and the key figures in its formation.
Avalanche Consensus Protocol:

As discussed, this protocol enables the network to achieve consensus swiftly, offering scalability without compromising security. This protocol sets it apart from many other blockchains in terms of transaction processing and agreement reaching.

Multi-chain Architecture

: While most blockchains focus on one main chain, Avalanche allows several chains to run in parallel, creating an interconnected ecosystem.

X-Chain, C-Chain, and P-Chain Platforms

: Avalanche features three main chains: the exchange chain (X-Chain) for asset transfers, the contract chain (C-Chain) for smart contracts, and the platform chain (P-Chain) for network coordination and validation. This structure enables Avalanche to perform a variety of operations with maximum efficiency.

AVAX Staking

: AVAX holders can lock a portion of their tokens to support the network's security and operations, and in return, they earn rewards in the form of AVAX.

Interoperability

: This allows Avalanche to communicate with other blockchains, providing a significant advantage in asset and information exchange.
Key Figures Behind Avalanche (AVAX)
1. Emin Gün Sirer
As the CEO and one of the founders of Avalanche, Sirer is a computer science professor at Cornell University. With his in-depth research in distributed systems, he has significantly contributed to the design and implementation of Avalanche. His ability to look forward and understand the potential of technology has helped guide the vision of Avalanche.
2. Kevin Sekniqi
As Avalanche's COO, Kevin plays a crucial role in the company's business and operational strategies. His strong background in computer science and experience in the tech field allows him to grasp both the technical and business aspects of Avalanche.
3. Maofan 'Ted' Yin
Serving as the Chief Protocol Architect, Ted plays a pivotal role in the development of the Avalanche consensus protocol. His research and understanding of mathematics and distributed systems have enabled him to provide significant contributions to Avalanche's stability and speed.
History and Evolution of Avalanche (AVAX)
Avalanche originated from a vision to address some of the critical barriers in the blockchain world: scalability, security, and decentralization. Emin Gün Sirer, having previously devoted much time to blockchain research, understood the technological limitations of the time and saw an opportunity for something better.
With a strong academic background and a dedicated team, in 2018, the foundational idea of Avalanche was introduced in the form of a scientific paper. This wasn't just any paper; it challenged conventions and showcased a new way to achieve consensus within a blockchain network.
Paper Launch

: It all started with a paper. While many innovative ideas emerge from academic papers, the paper on Avalanche garnered particular attention from the crypto community due to its radical yet elegant approach to consensus.

Initial Funding

: To realize its vision, the team behind Avalanche conducted initial fundraising and successfully gathered significant funds. This wasn't just about the money; it was evidence that there was trust and enthusiasm surrounding the project.

Mainnet Launch

: A turning point in Avalanche's history. After months of development and testing, the Avalanche mainnet was launched. This was the moment where theory met practice, and Avalanche began its real-time operation.

Integration and Partnerships

: Recognizing the importance of interoperability, Avalanche began integrating with various other platforms and forging strategic partnerships. This bolstered its position as one of the leading blockchain platforms.
Every journey has its challenges, and Avalanche was no exception. In early 2021, the network experienced several technical issues that disrupted its operation. However, the team behind Avalanche responded swiftly. They not only addressed the problems efficiently but also ensured that similar incidents would not recur in the future.
How to Buy
Avalanche (AVAX)
Interested in purchasing this particular crypto asset? You can buy Avalanche (AVAX) by following these steps:
Install Nanovest app on the App Store or Play Store.

Register according to the instructions.

Verify your identity for security and convenience when buying crypto through the

KYC feature

which you can do in just 1 minute.

Top Up your balance to your Nanovest account.

Go to the Crypto menu, search and select

Avalanche (AVAX)

.

Click the Buy button and confirm the purchase with your desired amount. You can start with only IDR 5,000.
Before investing in the crypto asset you want, be sure to conduct research and analysis first. You can do this by checking the crypto asset profile, industry conditions, monitoring price movement trends, and observing its liquidity and trading volume. Performing this analysis is crucial so you can formulate an accurate investment strategy and minimize losses.
Is it Safe to Buy
Avalanche (AVAX)
on Nanovest?
Absolutely. Nanovest is supported by a number of professional partners with a strong reputation for providing quality services. One of these includes the technology backing of the S-Quantum Engine by Sinarmas Financial Services.
For global and US stocks, Nanovest collaborates with brokers registered with the Financial Industry Regulatory Authority (FINRA) in the United States – which ensures Nanovest users' broker accounts up to US$500k by the Securities Investor Protection Corporation (SIPC) in the United States.
As for crypto assets, Nanovest is an Indonesian crypto exchange registered with the Commodity Futures Trading Regulatory Agency (Bappebti). The Nanovest platform itself is also insured through a partnership with Sinarmas Insurance.
Disclaimer
All content on this website is for informational purposes and doesn't constitute a recommendation to buy/sell any stock or crypto. Investors should understand the nature of stocks and digital assets, including return and risk requirements of the assets. We encourage investors to fully understand the assets and risks before making any investment. Always do your own research.
See More Cryptocurrency
---