About Nanovest
Nanovest (PT. Tumbuh Bersama Nano) is an Indonesian-based company, established in 2021
We created Nanovest platform with a dream to make investment easy and interesting for everyone. Led by a diverse passionate team, Nanovest aims to revolutionize the way young people work towards
their financial freedom
In this everchanging world, Nanovest strives to always provide our users with the latest product and features, through the easiest process, and best-in-class experiences.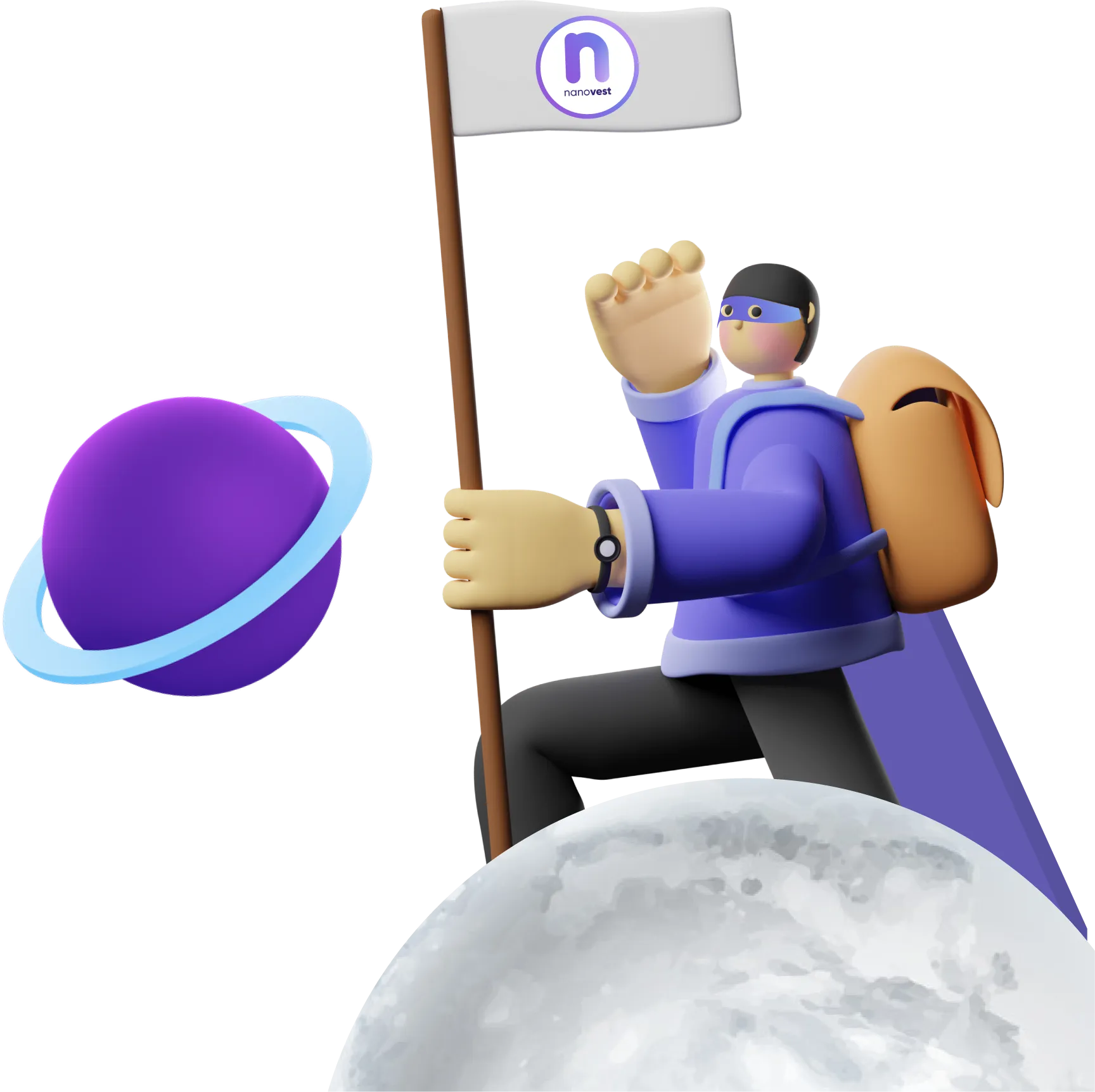 Vision
Trustworthy investment platform accessible by all levels of society
Mission
Empower communities to be knowledgeable and improve their financial literacies
Create lasting beneficial impacts for the people and societies in our fields through financial technologies
NanoWays
Transparency: Have the courage to express ideas/opinions, and be open to receiving feedback.
Trustworthy: Support and trust each other through consistency in what we think, say, and do.
Impactful: Believe that every choice and decision can give a positive impact on others.
Excellence: Committed to excelling and getting things done, and #MakeitHappen. We motivate our people to be the best versions of themselves through continuous improvement and provide our people with a productive and fun working environment.