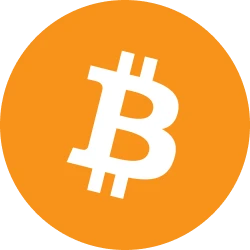 Bitcoin is the first and most famous cryptocurrency, created in 2008 by an individual or group known by the pseudonym Satoshi Nakamoto. Bitcoin is a digital asset that enables the exchange of value through a peer-to-peer system without intermediaries such as banks.
About
Bitcoin (BTC)
Bitcoin (BTC), the world's first digital currency, was created by a person or group of people with the pseudonym Satoshi Nakamoto in 2008. Changing the way we transact, Bitcoin has become the starting point for what we now call the blockchain revolution.
BTC is unlike traditional physical currencies. It is not controlled by any government or central bank. Instead, peer-to-peer technology facilitates all Bitcoin transactions, which are recorded in a public ledger called the blockchain.
Bitcoin's value is determined by supply and demand in the market. Given its limited quantity – there are only 21 million Bitcoins that will ever exist – some people see it as a form of digital gold.
Bitcoin Utility: More Than Just Currency
As a digital currency, Bitcoin allows users to purchase goods and services, or store value, like traditional currencies. However, Bitcoin has other utilities that make it unique.
First, Bitcoin gives users financial freedom. With no central authority, users can send and receive Bitcoin to and from anyone in the world, at any time, without limitations.
Second, Bitcoin allows for financial privacy. Although transactions are recorded on the blockchain and can be seen by anyone, the user's identity typically remains anonymous. This makes Bitcoin a choice for those who want transaction privacy.
Third, with blockchain, Bitcoin becomes a secure and transparent platform. Every transaction on the blockchain can be viewed and verified by anyone, helping to prevent fraud and double spending.
How Bitcoin Works
Bitcoin operates through blockchain technology. The blockchain is a chain of blocks containing transaction information. Each block contains a number of transactions that have been verified by the network, and once that block is full, a new block is created and linked to the previous block, forming a chain – hence the name 'blockchain'.
Transaction verification is done by Bitcoin miners. Miners are individuals or groups who use specialized computer hardware to solve complex mathematical puzzles.
Whoever manages to solve the puzzle will verify the transaction and add it to the blockchain, and in return, the miner will receive a certain amount of Bitcoin.
In general, Bitcoin's mechanism combines concepts from cryptography, economics, and network technology to create a truly new and revolutionary financial system.
3 Unique Features of Bitcoin
Bitcoin has several unique features that set it apart from traditional currencies and other cryptos. These unique features also affect Bitcoin's advantages and disadvantages.
First, Bitcoin is a completely decentralized currency. This means there is no central authority controlling or issuing Bitcoin.
Second, Bitcoin is the first cryptocurrency and therefore has a broader reputation and recognition than other cryptos.
Third, Bitcoin is the only crypto with a definite maximum limit. There will only ever be 21 million Bitcoins, a feature that distinguishes it from other cryptos and fiat currencies.
Bitcoin Advantages
The advantages of Bitcoin mainly stem from its decentralization.
First, Bitcoin allows for borderless transactions. No matter where you are in the world, you can send and receive Bitcoin as long as you have internet access.
Second, Bitcoin allows for transaction transparency. All Bitcoin transactions are recorded on the blockchain and can be verified by anyone.
Third, the presence of a maximum limit for Bitcoin makes it a potential value storage instrument, often referred to as "digital gold".
Bitcoin Disadvantages
However, Bitcoin also has several disadvantages.
First, Bitcoin's price can be extremely volatile. This means the value of Bitcoin can change rapidly in a short period of time, which can be a risk for investors and users.
Second, although Bitcoin provides privacy, its transparent nature can be misused. Criminals can use Bitcoin for illegal purposes, such as money laundering or illegal transactions.
Third, the process of mining Bitcoin requires a lot of energy. This has raised concerns about the environmental impact of Bitcoin.
Even so, these challenges are not insurmountable. With further research and innovation, Bitcoin and other cryptocurrencies have the potential to change the way we understand and use money.
Bitcoin Features
The main features of Bitcoin focus on its technology, blockchain, and several unique attributes that distinguish it from other currencies.
Decentralization

: Bitcoin is not controlled by any central bank or government, but is run by a global peer-to-peer network open to anyone.

High Security

: Bitcoin transactions are secure and irreversible. Additionally, the Bitcoin network is protected by a high level of cryptographic security.

Maximum Limit

: Bitcoin has a maximum limit of 21 million Bitcoins that can be mined. This limits the supply of Bitcoin, potentially driving price increases.

Transparency

: All Bitcoin transactions are recorded on the blockchain and can be viewed by anyone, providing an unprecedented level of transparency in the financial system.

Anonymity

: While all transactions are open for viewing, the identity of the users conducting transactions generally remains confidential, unless they choose to disclose it.

Portability

: Bitcoin can be carried anywhere in the world in any amount, simply with a device that has internet access.
Important People in Bitcoin
Although Bitcoin is a decentralized technology, there are several key figures who have played a role in its development.
Satoshi Nakamoto

: Nakamoto is the creator of Bitcoin and the author of the seminal paper "Bitcoin: A Peer-to-Peer Electronic Cash System" that serves as the foundation for Bitcoin technology. While his true identity remains a mystery, his contributions are undeniable in creating the foundation for the modern crypto economy.

Hal Finney

: Finney was an early developer and crypto activist who received the first Bitcoin transaction from Satoshi Nakamoto. He was a key figure in the development of Bitcoin and was one of the biggest supporters of the concept of cryptocurrency in the early days.

Gavin Andresen

: Andresen was one of the main developers behind the first Bitcoin client and perhaps the person most responsible for Bitcoin's development after Nakamoto. He is also one of the founders of the Bitcoin Foundation, an organization that aims to promote the use of Bitcoin.
Even though they have played significant roles in the history of Bitcoin, what is unique about Bitcoin is that its success is not dependent on these individuals. As a decentralized system, Bitcoin is designed to continue to run and evolve, regardless of what happens to individual developers or users.
History and Development of Bitcoin
Bitcoin emerged from the desire to create a form of money free from government or financial institution control. In 2008, an individual or group under the pseudonym Satoshi Nakamoto released a paper titled "Bitcoin: A Peer-to-Peer Electronic Cash System".
This paper explained how such a system could work, and in January 2009, Nakamoto created the first block of what is now known as the Bitcoin blockchain.
That same year, Nakamoto transferred the first batch of Bitcoin to a developer and cryptographer named Hal Finney. Over the next few years, the community surrounding Bitcoin continued to grow, consisting of developers and users interested in Bitcoin's potential as a new decentralized currency.
There have been several key points in the development of Bitcoin.
First, the birth of Bitcoin exchanges. Mt. Gox, established in 2010, became the largest Bitcoin exchange at the time, handling nearly 70% of all Bitcoin transactions. Unfortunately, Mt. Gox collapsed in 2014 due to the loss of nearly 750,000 customer Bitcoins, highlighting the risks associated with storing and exchanging Bitcoin.
Then in 2013, Bitcoin reached a value of $1,000 per Bitcoin for the first time. Although this price experienced significant fluctuations, this achievement showed that many people saw value in Bitcoin.
In 2017, Bitcoin reached its highest price at the time, nearly $20,000 per Bitcoin. This demonstrated that Bitcoin adoption had grown rapidly and many investors saw it as a valuable investment asset.
Lastly, the acceptance of Bitcoin by financial institutions and major companies has been a pivotal point in Bitcoin's development. For example, in 2020, PayPal announced that they would allow their customers to buy and sell Bitcoin, while several other large companies also began accepting Bitcoin as payment.
Since its inception, Bitcoin has gone through various ups and downs. However, so far, Bitcoin has endured and continues to be the most well-known and valuable cryptocurrency.
How to Buy
Bitcoin (BTC)
Interested in purchasing this particular crypto asset? You can buy Bitcoin (BTC) by following these steps:
Install Nanovest app on the App Store or Play Store.

Register according to the instructions.

Verify your identity for security and convenience when buying crypto through the

KYC feature

which you can do in just 1 minute.

Top Up your balance to your Nanovest account.

Go to the Crypto menu, search and select

Bitcoin (BTC)

.

Click the Buy button and confirm the purchase with your desired amount. You can start with only IDR 5,000.
Before investing in the crypto asset you want, be sure to conduct research and analysis first. You can do this by checking the crypto asset profile, industry conditions, monitoring price movement trends, and observing its liquidity and trading volume. Performing this analysis is crucial so you can formulate an accurate investment strategy and minimize losses.
Is it Safe to Buy
Bitcoin (BTC)
on Nanovest?
Absolutely. Nanovest is supported by a number of professional partners with a strong reputation for providing quality services. One of these includes the technology backing of the S-Quantum Engine by Sinarmas Financial Services.
For global and US stocks, Nanovest collaborates with brokers registered with the Financial Industry Regulatory Authority (FINRA) in the United States – which ensures Nanovest users' broker accounts up to US$500k by the Securities Investor Protection Corporation (SIPC) in the United States.
As for crypto assets, Nanovest is an Indonesian crypto exchange registered with the Commodity Futures Trading Regulatory Agency (Bappebti). The Nanovest platform itself is also insured through a partnership with Sinarmas Insurance.
Disclaimer
All content on this website is for informational purposes and doesn't constitute a recommendation to buy/sell any stock or crypto. Investors should understand the nature of stocks and digital assets, including return and risk requirements of the assets. We encourage investors to fully understand the assets and risks before making any investment. Always do your own research.
See More Cryptocurrency
---