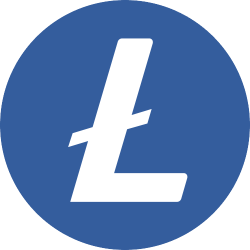 Litecoin (LTC) is one of the leading cryptocurrencies known as alternatives to Bitcoin, designed to provide fast, secure and low-cost payments by leveraging the unique properties of blockchain technology.
About Litecoin (LTC)
Litecoin (LTC) was conceived by Charlie Lee, a former Google engineer, in 2011 as an alternative to Bitcoin. Its primary purpose was to address some of the issues faced by Bitcoin, such as slow transaction speed and high fees.
Since its launch, Litecoin has seen significant growth and development, both in terms of technology and adoption on various platforms.
Like Bitcoin, Litecoin uses blockchain technology to record and verify transactions. However, Litecoin employs the Scrypt algorithm as its proof-of-work, which is designed to mitigate the risk of attacks from miners using specialized hardware (ASICs).
This Scrypt algorithm aids in securing the network and allows miners with simpler hardware to compete in the mining process.
One of Litecoin's main advantages over other cryptocurrencies is its faster transaction speed.
Litecoin processes a new block every 2.5 minutes, compared to Bitcoin's 10 minutes. This speed allows Litecoin transactions to be confirmed faster, making it a better option for daily transactions and real-time payments.
Moreover, Litecoin's transaction fees are also lower than those of Bitcoin and Ethereum. At the time of writing, the average transaction fee for Litecoin is about $0.03, while Bitcoin's average transaction fee is around $1.31, and Ethereum's is approximately $2.80.
These lower fees make Litecoin more economical for small and large transactions.
Litecoin has been integrated with various platforms and applications, including payment systems, digital wallets, and cryptocurrency exchanges.
Prominent payment platforms that support Litecoin include CoinPayments, CoinGate, and BitPay. Additionally, digital wallets like Exodus, Trust Wallet, and Ledger Nano S also offer support for Litecoin.
The Litecoin community is very active and continually growing. Developers collaborate with the community to develop and implement new technologies as well as address existing issues.
This community also plays a vital role in raising awareness about Litecoin and encouraging its adoption worldwide. There are many forums, blogs, and social media discussing Litecoin-related topics, such as the r/litecoin subreddit, the LitecoinTalk forum, and Litecoin's official Twitter account.
Real-World Use Cases
Litecoin has shown real-world use cases in various sectors, such as goods and services payments, cross-border money transfers, and value storage.
Notable companies that accept Litecoin as a payment method include Overstock, Newegg, and eGifter.
In addition, Litecoin is used for sending money abroad at lower costs and faster speeds compared to traditional methods like bank transfers and money remittance services.
Despite its high price volatility, Litecoin is also considered a good asset for long-term value storage.
Future Prospects and Growth Potential
Litecoin has significant growth potential in the future, along with development plans, technology innovation, and external factors that may influence its popularity and adoption.
Major development plans include network scaling, the implementation of the Lightning Network technology for instant transactions, and the development of privacy solutions such as MimbleWimble.
External factors that may influence Litecoin's growth include changes in government regulations regarding cryptocurrencies, broader adoption by businesses and consumers, and competition with new cryptocurrencies and blockchain technologies.
From an investment perspective, Litecoin offers appealing profit potential. Litecoin's current market capitalization ranks 15th among all cryptocurrencies, valued at over $9 billion.
High price volatility may present opportunities for daring investors to take advantage of market fluctuations. However, it's crucial to consider the risks associated with investing in highly volatile assets like Litecoin and conduct thorough research before making investment decisions.
Litecoin is considered more environmentally friendly than some other cryptocurrencies, especially in terms of energy consumption and carbon emissions.
Litecoin's Scrypt algorithm allows mining with more energy-efficient hardware, like graphics cards (GPUs), which produce lower carbon emissions compared to Bitcoin's ASIC mining method.
This makes Litecoin a more environmentally friendly choice for investors and users concerned about the environmental impact of cryptocurrencies.
While Litecoin has many advantages, there are some challenges and risks to consider. Some of the main challenges include:
Competition with other cryptocurrencies: Litecoin faces stiff competition from other cryptocurrencies, such as Bitcoin, Ethereum, and new cryptocurrencies that might offer more advanced features and technologies. This competition may affect Litecoin's popularity and adoption in the future.
Changing government regulations: Fickle government regulations can impact Litecoin's growth and adoption. Some countries have taken measures to regulate or ban the use of cryptocurrencies, which can create market uncertainty and affect Litecoin's value.
Potential threats from new technologies: New technologies, like more efficient consensus algorithms or alternative blockchain technologies, could replace Litecoin and other cryptocurrencies. The advancement of these technologies could erode Litecoin's competitive edge and threaten its long-term survival.
Litecoin is an appealing cryptocurrency with many advantages, such as faster transaction speed, lower fees, and better energy efficiency compared to some other cryptocurrencies.
However, some challenges and risks need to be considered before investing in or using Litecoin.
By understanding the full profile of Litecoin, you will be better prepared to make informed decisions about adopting, using, or investing in this cryptocurrency.
Update
How to Buy Litecoin (LTC)
Interested in purchasing this particular crypto asset? You can buy Litecoin (LTC) by following these steps:
Install Nanovest app on the App Store or Play Store.

Register according to the instructions.

Verify your identity for security and convenience when buying crypto through the

KYC feature

which you can do in just 1 minute.

Top Up your balance to your Nanovest account.

Go to the Crypto menu, search and select Litecoin (LTC).

Click the Buy button and confirm the purchase with your desired amount. You can start with only IDR 5,000.
Before investing in the crypto asset you want, be sure to conduct research and analysis first. You can do this by checking the crypto asset profile, industry conditions, monitoring price movement trends, and observing its liquidity and trading volume. Performing this analysis is crucial so you can formulate an accurate investment strategy and minimize losses.
Is it Safe to Buy Litecoin (LTC) on Nanovest?
Absolutely. Nanovest is supported by a number of professional partners with a strong reputation for providing quality services. One of these includes the technology backing of the S-Quantum Engine by Sinarmas Financial Services.
For global and US stocks, Nanovest collaborates with brokers registered with the Financial Industry Regulatory Authority (FINRA) in the United States – which ensures Nanovest users' broker accounts up to US$500k by the Securities Investor Protection Corporation (SIPC) in the United States.
As for crypto assets, Nanovest is an Indonesian crypto exchange registered with the Commodity Futures Trading Regulatory Agency (Bappebti). The Nanovest platform itself is also insured through a partnership with Sinarmas Insurance.
Disclaimer
All content on this website is for informational purposes and doesn't constitute a recommendation to buy/sell any stock or crypto. Investors should understand the nature of stocks and digital assets, including return and risk requirements of the assets. We encourage investors to fully understand the assets and risks before making any investment. Always do your own research.
---