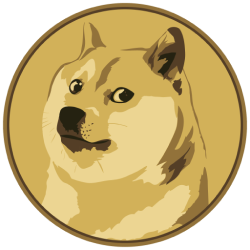 Dogecoin (DOGE) is one of the crypto assets that has garnered considerable attention from individuals around the globe, Dogecoin has demonstrated that it is more than just a meme-centric crypto asset.
About Dogecoin (DOGE)
Dogecoin (DOGE) is one of the crypto assets that has garnered considerable attention from individuals around the globe. From its unique history as a parody of Bitcoin to its usage in various transactions, Dogecoin has demonstrated that it is more than just a meme-centric crypto asset.
Dogecoin was first launched on December 6, 2013, by two programmers: Billy Markus from Portland, Oregon, and Jackson Palmer from Sydney, Australia.
Initially, Dogecoin was created as a joke, combining the popular Doge meme phenomenon at the time with cryptocurrency technology. However, unexpectedly, Dogecoin managed to captivate many people and became one of the crypto assets with the largest market capitalization.
Dogecoin has been utilized in various real-life use cases, ranging from online transactions, donations, to tipping on social media. Dogecoin is known for its speedy transactions and relatively low fees, making it a popular choice for various purposes.
Several e-commerce platforms have also accepted payments with Dogecoin, such as Newegg and Travala. Additionally, Dogecoin is frequently used in charitable campaigns, like fundraising to build clean water wells in Kenya in 2014.
Dogecoin in the Meme World
The price of Dogecoin is influenced by various factors, both external and internal. External factors include social media hype, endorsement from famous figures, and changes in blockchain technology.
One of the figures often associated with Dogecoin is Elon Musk, CEO of Tesla and SpaceX, who frequently promotes this crypto asset through his tweets. Internal factors affecting Dogecoin's price include changes in supply, adoption by businesses, and technological development.
Memes play a crucial role in Dogecoin's success. The Doge meme, featuring a picture of a Shiba Inu dog with purposefully miswritten English text, has become an iconic symbol identified with this crypto asset.
In many ways, the Doge meme has been an effective marketing tool for promoting awareness and adoption of Dogecoin.
The Dogecoin community consists of fans, investors, and developers who support each other in developing and popularizing this crypto asset.
The Dogecoin community can be found on various platforms such as Reddit, Telegram, and Discord, where they share information, ideas, and assist new users.
One of the most famous Dogecoin communities is the r/dogecoin subreddit, which has been a hub for discussion and support since the inception of Dogecoin.
Compared to popular crypto assets like Bitcoin and Ethereum, Dogecoin has several advantages and drawbacks. Dogecoin's advantages include faster transaction speeds and lower transaction costs, primarily due to the Scrypt-based consensus algorithm it employs.
However, Dogecoin also has weaknesses, such as a lack of significant technological development and lower adoption by businesses compared to other major crypto assets.
Dogecoin Investment Guide
If you're interested in investing in Dogecoin, here are some tips that can help:
Learn the basics of Dogecoin, including its technology, history, and the factors affecting its price

Determine your investment strategy, whether it's short-term, medium-term, or long-term

Use a trusted and secure crypto trading platform to buy, sell, and store Dogecoin

Don't invest more than you're prepared to lose, as the crypto market is highly volatile and risky

Always keep an eye on news and recent developments regarding Dogecoin and other crypto assets
Government regulations and financial institutions in various countries influence Dogecoin and other crypto assets. Some countries have adopted a more open approach towards crypto assets, like Japan and Switzerland, while others have stricter policies, like China and India.
The future prospects of Dogecoin in the context of regulatory changes greatly depend on how governments and financial institutions worldwide approach blockchain technology and crypto assets.
Dogecoin Technology Development
Although Dogecoin does not have significant technological development like Ethereum or Cardano, several initiatives have been proposed to enhance the functionality and scalability of this crypto asset.
One of the proposed initiatives is integration with the Ethereum platform through the Dogethereum Bridge project, which aims to enable asset transfers between the two chains. In addition, Dogecoin developers have proposed increasing transaction speed and reducing costs through technical parameter adjustments and protocol optimization.
The potential growth and future of Dogecoin depend heavily on several factors, such as wider adoption by individuals and businesses, support from prominent figures, and technological development.
Currently, Dogecoin has experienced significant popularity and usage increase, but there are still many challenges to overcome to achieve broader adoption.
One of the main challenges is to increase public awareness and understanding of Dogecoin and crypto assets in general. Moreover, technological development and integration with other platforms could help enhance Dogecoin's usability and expand its usage in everyday transactions.
Finally, regulatory changes and government policies worldwide will influence Dogecoin's potential growth and adoption.
Dogecoin is a unique phenomenon in the world of crypto assets, growing from a joke into one of the cryptocurrencies with the largest market capitalization.
With its intriguing history, solid community, and potential technology that is not yet fully tapped, Dogecoin is worth becoming an interesting discussion topic for investors, users, and observers of crypto assets.
By delving deeper into the history, community, and future potential of Dogecoin, we can better understand how this crypto asset has become a global phenomenon. From its beginnings as a parody to being a subject of investment and speculation, Dogecoin continues to draw the attention of many people.
Although challenges still exist, such as adoption expansion and technological development, Dogecoin has shown that it is more than just a meme and has the potential to continue to grow in the crypto asset industry.
Update
How to Buy Dogecoin (DOGE)
Interested in purchasing this particular crypto asset? You can buy Dogecoin (DOGE) by following these steps:
Install Nanovest app on the App Store or Play Store.

Register according to the instructions.

Verify your identity for security and convenience when buying crypto through the

KYC feature

which you can do in just 1 minute.

Top Up your balance to your Nanovest account.

Go to the Crypto menu, search and select Dogecoin (DOGE).

Click the Buy button and confirm the purchase with your desired amount. You can start with only IDR 5,000.
Before investing in the crypto asset you want, be sure to conduct research and analysis first. You can do this by checking the crypto asset profile, industry conditions, monitoring price movement trends, and observing its liquidity and trading volume. Performing this analysis is crucial so you can formulate an accurate investment strategy and minimize losses.
Is it Safe to Buy Dogecoin (DOGE) on Nanovest?
Absolutely. Nanovest is supported by a number of professional partners with a strong reputation for providing quality services. One of these includes the technology backing of the S-Quantum Engine by Sinarmas Financial Services.
For global and US stocks, Nanovest collaborates with brokers registered with the Financial Industry Regulatory Authority (FINRA) in the United States – which ensures Nanovest users' broker accounts up to US$500k by the Securities Investor Protection Corporation (SIPC) in the United States.
As for crypto assets, Nanovest is an Indonesian crypto exchange registered with the Commodity Futures Trading Regulatory Agency (Bappebti). The Nanovest platform itself is also insured through a partnership with Sinarmas Insurance.
Disclaimer
All content on this website is for informational purposes and doesn't constitute a recommendation to buy/sell any stock or crypto. Investors should understand the nature of stocks and digital assets, including return and risk requirements of the assets. We encourage investors to fully understand the assets and risks before making any investment. Always do your own research.
---