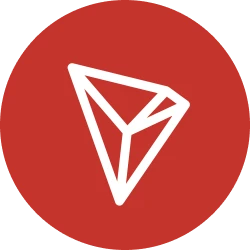 TRON is a blockchain platform created to support digital entertainment content. Established by Justin Sun, its main goal is to enable content creators to have full control over their works and distribute them directly to consumers.
About
TRON (TRX)
TRON (TRX) is a cryptocurrency launched in 2017 by Justin Sun, a young entrepreneur from China who has the audacity to play in the high-tech field. As a graduate of the University of Pennsylvania, Sun has previously achieved success as the CEO of Peiwo, a large social audio app in China.
TRON is a decentralized blockchain-based platform aimed at building a free and open global digital entertainment system. Ranked in the top 20 in cryptocurrency market capitalization, TRON offers a robust infrastructure to distribute data in the most democratic way.
With a mastery of blockchain and high dedication, Justin Sun and his team are working hard to build and expand the TRON ecosystem, a dream that changes the way we interact with the digital world.
TRON Utility
TRON is focused on the goal of introducing a truly decentralized internet. TRX, the token from TRON, functions as the base currency in this ecosystem. TRX has multi-faceted functions that show the functionality and complexity of the TRON platform.
First, TRX is used as a payment tool for digital content. For example, if you find a game or application within the TRON ecosystem that you like, you can use TRX to purchase it.
In addition, TRX is also used as a tool to participate in the decision-making process within the TRON ecosystem. By holding TRX, you have voting rights in the Super Representative election, which plays a role in the block-making process and decision-making within the TRON network.
TRON Mechanism
TRON operates using the Delegated Proof of Stake (DPoS) consensus model, where TRX holders elect Super Representatives who play a role in the block-making process. DPoS is more efficient and environmentally friendly compared to Bitcoin's Proof of Work, as it does not require many computing resources.
TRON enables the development of decentralized applications (dApps) on its blockchain. Developers can build and implement dApps and smart contracts, enabling automatic, transparent, and secure transactions and data exchanges.
TRON also has a unique feature of a three-layer architecture: the application layer, storage layer, and core layer. This allows developers to create and customize their dApps with greater flexibility. With these three layers, users and developers can enjoy different advantages in the TRON ecosystem, such as efficiency, stability, and security.
In the midst of a rapidly digital current, TRON positions itself as a bridge between digital content and its users, facilitating more democratic, open, and fair interactions.
TRON Uniqueness
You might ask, "What makes TRON so unique?" The answer lies in TRON's main focus: to decentralize the web and introduce the use of free content. TRON aims to cut out intermediaries and allow content creators to sell their works directly to consumers.
Another unique feature is that TRON has another token called TRON Power (TP). This TP cannot be transacted and is only obtained through a process called 'freezing' TRX. When you 'freeze' your TRX, you cannot trade it.
In return, you gain voting rights in the network and get TP. This creates a democratic system within the TRON ecosystem.
TRON Advantages
TRON offers several advantages that make it stand out among other blockchain platforms:
Scalability

: With the ability to handle 2,000 transactions per second, TRON offers far greater scalability compared to Ethereum and Bitcoin.

DPoS

: The Delegated Proof of Stake consensus model allows for better energy efficiency and transaction speed.

Content Ecosystem

: TRON's focus on content allows content creators to earn direct income from their works without intermediaries.
TRON Disadvantages
However, like all technologies, TRON also has some weaknesses:
Controversy

: Justin Sun, the founder of TRON, has been involved in several controversies, including allegations of plagiarizing the TRON whitepaper. These controversies could harm the reputation and trust in the platform.

Competition

: TRON faces strong competition from other blockchain platforms with similar focus, such as Ethereum and EOS.

Volatility

: Like all cryptocurrencies, TRX is highly volatile. This means the value of TRX can change quickly in a short period of time, which can be a risk for investors.
TRON Features
TRON has various features that support its mission to decentralize the web:
High-Level Blockchain

: TRON is built on a three-layer architecture: application, storage, and core. This allows for greater customization and task separation in the system, which facilitates the development and maintenance of applications in the network.

TRON Virtual Machine (TVM)

: TVM is a virtual execution environment that is compatible with the Ethereum Virtual Machine. This means developers can use Solidity to build applications on TRON at a lower cost.

Free Content

: One of the main features of TRON is its ability to support free content. With TRON, content creators can earn money directly from their works without intermediaries.

Speed and Scalability

: With DPoS and a three-layer structure, TRON can handle thousands of transactions per second, making it a good choice for applications with high transaction volumes.
Key People Behind TRON
Here are some of the key figures behind TRON:
Justin Sun

: The founder and CEO of TRON, Sun is a passionate and dedicated figure in advancing blockchain technology. Sun is also the former Chief Representative of Ripple in Greater China, and founder of Peiwo, a large social audio app in China.

Lucien Chen

: As one of the founders of TRON, Chen has extensive experience in the IT industry and has worked for several large companies such as Alibaba. Chen served as CTO at TRON before leaving the project in 2018.

Roy Liu

: Liu is the Head of Business and Corporate Development at TRON. Before joining TRON, Liu had experience in the legal field and had also worked at giant companies like Alibaba and Google.
These figures, along with a dedicated team, bring their expertise and experience to TRON, helping to build and develop an ecosystem that drives towards the vision of a decentralized web.
History and Development of TRON
TRON's journey began in September 2017 when Justin Sun released the whitepaper for the TRON protocol. This project was supported by Sun's non-profit organization, the TRON Foundation, based in Singapore. The aim of this project was to build infrastructure for a truly decentralized internet era.
In December of the same year, the TRON token (TRX) was launched in an initial coin offering (ICO) that successfully raised $70 million. In January 2018, TRX reached an all-time high of nearly $0.30 per token, putting it in the top ten cryptocurrencies by market capitalization.
One of the significant moments in TRON's history was the purchase of BitTorrent in July 2018. With this acquisition, TRON added the network of 100 million BitTorrent users to its ecosystem, further strengthening its position as a leader in peer-to-peer technology.
In 2020, TRON introduced TRON 4.0, a major update that launched new privacy features, among others. In addition, TRON also launched JustLink, an on-chain oracle settlement that allows developers to take data from the real world and use it in their applications.
How to Buy
TRON (TRX)
Interested in purchasing this particular crypto asset? You can buy TRON (TRX) by following these steps:
Install Nanovest app on the App Store or Play Store.

Register according to the instructions.

Verify your identity for security and convenience when buying crypto through the

KYC feature

which you can do in just 1 minute.

Top Up your balance to your Nanovest account.

Go to the Crypto menu, search and select

TRON (TRX)

.

Click the Buy button and confirm the purchase with your desired amount. You can start with only IDR 5,000.
Before investing in the crypto asset you want, be sure to conduct research and analysis first. You can do this by checking the crypto asset profile, industry conditions, monitoring price movement trends, and observing its liquidity and trading volume. Performing this analysis is crucial so you can formulate an accurate investment strategy and minimize losses.
Is it Safe to Buy
TRON (TRX)
on Nanovest?
Absolutely. Nanovest is supported by a number of professional partners with a strong reputation for providing quality services. One of these includes the technology backing of the S-Quantum Engine by Sinarmas Financial Services.
For global and US stocks, Nanovest collaborates with brokers registered with the Financial Industry Regulatory Authority (FINRA) in the United States – which ensures Nanovest users' broker accounts up to US$500k by the Securities Investor Protection Corporation (SIPC) in the United States.
As for crypto assets, Nanovest is an Indonesian crypto exchange registered with the Commodity Futures Trading Regulatory Agency (Bappebti). The Nanovest platform itself is also insured through a partnership with Sinarmas Insurance.
Disclaimer
All content on this website is for informational purposes and doesn't constitute a recommendation to buy/sell any stock or crypto. Investors should understand the nature of stocks and digital assets, including return and risk requirements of the assets. We encourage investors to fully understand the assets and risks before making any investment. Always do your own research.
See More Cryptocurrency
---