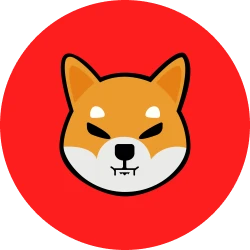 Shiba Inu is an Ethereum-based token that was initially created as a joke or parody of Dogecoin. However, it quickly gained traction as a "meme currency." Despite its humorous origins, the Shiba Inu community has rolled out various features and projects, including a decentralized exchange system.
About
Shiba Inu (SHIB)
You might have heard of Dogecoin, but there's another cryptocurrency that's emerged from the digital canine footprint, Shiba Inu (SHIB). Named after the popular Japanese dog breed, Shiba Inu is now one of the most phenomenal players in the crypto world.
Launched in August 2020, SHIB has climbed from obscurity to become one of the fastest-growing cryptocurrencies, attracting millions of investors with its promising potential. It's not just a digital currency; it's a movement, a community built on the desire to redefine global finance.
How Shiba Inu (SHIB) Works?
Technically, Shiba Inu functions as an ERC-20 token, meaning it operates on the Ethereum blockchain. Given that Ethereum offers the concept of smart contracts, SHIB can harness it for various applications.
A crucial feature of SHIB is ShibaSwap, a decentralized exchange platform. Through ShibaSwap, SHIB holders can trade their tokens for other tokens and also take advantage of other features like staking or farming. It's not just about transactions; it's a revolution in how we think about exchanges and investment.
What Makes Shiba Inu (SHIB) Unique
There are several reasons why Shiba Inu stands out to its enthusiasts:
Solid Community

: As mentioned, SHIB is more than just a currency; it's a movement. The Shiba Inu community is actively promoting and backing their currency both online and offline.

Growth Potential

: Even though SHIB started as a joke, its rapid growth indicates its potential as an investment asset.

Decentralization

: Shiba Inu operates on decentralized principles. This means no central authority controls SHIB, giving token holders the autonomy to decide their destiny.
Advantages of Shiba Inu (SHIB)
In the vast crypto realm, Shiba Inu has managed to captivate millions. Why? Let's delve into some of SHIB's strengths:
Accessibility

: One of SHIB's main attractions is its low unit price, allowing investors from various backgrounds to join this community. With a minimal investment, you can own millions, even billions of SHIB tokens.

Community Support

: As stated, the Shiba Inu community is robust and dedicated. This backing drives further adoption and various positive initiatives for the currency.

ShibaSwap

: This decentralized exchange platform allows SHIB holders to engage with the Ethereum ecosystem, enhancing token functionality with features like staking and farming.

Viral Marketing

: Thanks to memes, social media, and several public figures endorsing it, SHIB enjoys high exposure and brand awareness.
Drawbacks of Shiba Inu (SHIB)
While Shiba Inu has many strengths, there are areas of concern:
Volatility

: Like other cryptocurrencies, SHIB experiences high

price volatility

. This can mean significant profit potential but also substantial risk.

Lack of Real Utility

: Though ShibaSwap offers some utility, some argue that much of SHIB's value currently stems from speculation and hype rather than real-world applications.

Competition with Other Currencies

: The crypto world is teeming with thousands of

tokens

and currencies. Even if SHIB has stood out, there's hefty competition, and other currencies are also vying for market share.

Decentralized Approach

: While this can be seen as a strength, decentralization also means a lack of centralized oversight and direction. This can affect the currency's long-term stability and sustainability.
Shiba Inu (SHIB) Features
Digging deeper into Shiba Inu, we find several features setting it apart from other cryptocurrencies:
Unique Tokenomics

: Shiba Inu introduced the concept of "burning" a significant number of tokens as part of its strategy. By reducing the supply through burning, SHIB aims to create scarcity and potential value appreciation.

ShibaSwap

: As previously described, ShibaSwap is not just a regular exchange but an ecosystem, with advanced features like 'Dig' (for farming), 'Fetch' (for token swapping), and 'Bury' (for staking).

Three Different Tokens

: SHIB isn't the only token in its ecosystem. There's also LEASH and BONE, each with its unique characteristics and roles, creating a crypto trinity within the Shiba Inu universe.

Rescue Shiba

: Collaborating with Amazon Smile, Shiba Inu takes a philanthropic approach, supporting Shiba Inu dog rescues through donations.
Three Key Figures Behind Shiba Inu (SHIB)
While the true identities of many figures in the crypto world remain enshrouded in mystery, here are three individuals or entities that have played pivotal roles in the history and development of SHIB:
1. Ryoshi
Recognized as the founder of Shiba Inu, Ryoshi initiated SHIB with a staunch vision of decentralization. Though his genuine identity hasn't been entirely disclosed, Ryoshi's philosophy and principles have shaped and directed the course of Shiba Inu. He regarded Ethereum as the ideal infrastructure for SHIB and emphasized the significance of the community in the token's growth and evolution.
2. Shytoshi Kusama
An active developer and a central figure behind Shiba Inu, Shytoshi frequently communicates with the community through medium posts and update bulletins. While his identity also remains unknown, Shytoshi has been the face of SHIB's technical development and communication.
3. Vitalik Buterin
Although not a direct founder or developer of Shiba Inu, Vitalik has had a pivotal role in SHIB's narrative. As the founder of Ethereum, the platform on which SHIB operates, Vitalik was bestowed 50% of SHIB's total supply. Later, in a shocking move, he burned a majority of these tokens and donated the remainder to charity, influencing both the price and market perception of SHIB.
History and Evolution of Shiba Inu (SHIB)
When discussing Shiba Inu, we're not merely touching on a cryptocurrency but a narrative – a tale about humble beginnings, an expanding community, and unexpected events that shifted the landscape.
The Inception: A 'Joke' Taken Seriously
Shiba Inu was launched in August 2020, amid the crypto frenzy. Dubbed the "Doge killer" or primary competitor to Dogecoin, Shiba Inu was initially regarded by many as a meme or joke cryptocurrency. However, what set SHIB apart was its community's commitment to ensuring the currency possessed tangible value and purpose.
As previously mentioned, Shiba Inu is an ERC-20 token, meaning it operates on the Ethereum blockchain. Instead of forging their blockchain, SHIB's founders opted to harness the power and security of Ethereum. This decision proved to be strategic, allowing SHIB to focus on community growth and feature enhancement.
The Vitalik Buterin Event
Perhaps the most defining moment in Shiba Inu's history was the decision to send 50% of SHIB's total supply to the wallet of Vitalik Buterin, the founder of Ethereum, as a strategic move to induce scarcity.
However, in May 2021, Buterin sent shockwaves through the market by burning 90% of his SHIB holdings (stating he didn't want power over the currency) and donating the rest to aid COVID-19 relief efforts in India. This led to notable price fluctuations and garnered significant media attention.
With the launch of ShibaSwap in mid-2021, Shiba Inu demonstrated to the world that it was more than just a meme token. As a decentralized exchange platform, ShibaSwap provided SHIB holders with more tools to interact within the broader crypto ecosystem.
How to Buy
Shiba Inu (SHIB)
Interested in purchasing this particular crypto asset? You can buy Shiba Inu (SHIB) by following these steps:
Install Nanovest app on the App Store or Play Store.

Register according to the instructions.

Verify your identity for security and convenience when buying crypto through the

KYC feature

which you can do in just 1 minute.

Top Up your balance to your Nanovest account.

Go to the Crypto menu, search and select

Shiba Inu (SHIB)

.

Click the Buy button and confirm the purchase with your desired amount. You can start with only IDR 5,000.
Before investing in the crypto asset you want, be sure to conduct research and analysis first. You can do this by checking the crypto asset profile, industry conditions, monitoring price movement trends, and observing its liquidity and trading volume. Performing this analysis is crucial so you can formulate an accurate investment strategy and minimize losses.
Is it Safe to Buy
Shiba Inu (SHIB)
on Nanovest?
Absolutely. Nanovest is supported by a number of professional partners with a strong reputation for providing quality services. One of these includes the technology backing of the S-Quantum Engine by Sinarmas Financial Services.
For global and US stocks, Nanovest collaborates with brokers registered with the Financial Industry Regulatory Authority (FINRA) in the United States – which ensures Nanovest users' broker accounts up to US$500k by the Securities Investor Protection Corporation (SIPC) in the United States.
As for crypto assets, Nanovest is an Indonesian crypto exchange registered with the Commodity Futures Trading Regulatory Agency (Bappebti). The Nanovest platform itself is also insured through a partnership with Sinarmas Insurance.
Disclaimer
All content on this website is for informational purposes and doesn't constitute a recommendation to buy/sell any stock or crypto. Investors should understand the nature of stocks and digital assets, including return and risk requirements of the assets. We encourage investors to fully understand the assets and risks before making any investment. Always do your own research.
See More Cryptocurrency
---