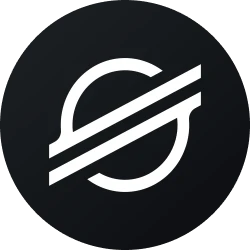 Stellar is a decentralized payment platform that enables quick and affordable cross-border transfers. Specifically designed to facilitate the exchange of fiat currency to crypto and vice versa, Stellar aims for use among banks, payment systems, and individuals.
About
Stellar (XLM)
Coming to prominence in 2014, Stellar was developed by Jed McCaleb, an individual who also played a role in the formation of Ripple. With the objective of simplifying cross-border transaction processes and minimizing transaction fees, Stellar promises a solution for those seeking swift and economical fund transfers.
Stellar operates an open network, allowing anyone to send and receive currency, including fiat money. An interesting fact is that Stellar employs a consensus model termed the Stellar Consensus Protocol (SCP).
How Stellar (XLM) Works?
For starters, it's essential to understand that Stellar operates using a digital accounting ledger known as a ledger. Every few seconds, all transactions in this network are finalized by the existing nodes.
What sets Stellar apart is its consensus protocol, the SCP. Unlike Bitcoin's Proof-of-Work or the Proof-of-Stake used by other cryptocurrencies, SCP emphasizes efficiency and safety. Within SCP, nodes collaborate to reach consensus without consuming excessive energy.
Stellar's (XLM) Distinct Features
One of Stellar's standout attributes is its capacity to bridge fiat currencies with cryptocurrencies. By utilizing "anchors", users can effortlessly convert their money into digital form and vice versa. This facilitates faster interactions between traditional and digital currencies.
Additionally, Stellar's transaction fees are extremely low. This makes Stellar viable in developing countries, where transaction costs can be a significant barrier to financial inclusion.
Stellar's (XLM) Advantages
1. Fast Transactions and Low Fees
One of Stellar's primary benefits is its transaction speed. While other cryptocurrencies might take several minutes, transactions on the Stellar network are usually completed in seconds. Paired with incredibly low transaction fees, Stellar emerges as an ideal choice for those seeking a swift and cost-effective transaction alternative.
2. Cross-Currency Connectivity
With Stellar's ability to bridge cryptocurrencies with fiat currencies through "anchors", the exchange process becomes more straightforward. This aids users wanting to transact in multiple currencies without confronting complex or expensive conversion processes.
3. Security and Stability with SCP
The adoption of the Stellar Consensus Protocol (SCP) is not without reason. SCP offers a high level of security and mitigates potential attacks that could incapacitate the network. As such, users can be confident that their transactions will be processed securely and efficiently.
Stellar's (XLM) Limitations
1. Slow Market Growth
Although Stellar boasts impressive technology, its market growth hasn't been as rapid as other cryptocurrencies like Bitcoin or Ethereum. This means that its broader market adoption and introduction might take longer.
2. Limited Real-world Adoption
Despite Stellar's immense potential in cross-border transactions, many large corporations and financial institutions haven't incorporated Stellar into their operations. This might restrict Stellar's long-term potential if this trend continues.
3. Intense Competition in the Crypto Space
The crypto arena is fiercely competitive. With numerous cryptocurrencies offering innovative solutions, Stellar must continuously innovate to maintain its relevance. They face competition from other cryptocurrencies that might have significant capital backing or more advanced technology.
Interesting Features of Stellar (XLM) Currency
1. Multicurrency Transactions
One of the most prominent advantages of Stellar is its ability to support cross-currency transactions. With smart contract technology and "anchors", Stellar enables easy and fast exchanges between fiat and crypto currencies.
2. Stellar Smart Contracts (SSC)
While not as popular as Ethereum's smart contracts, Stellar also offers a similar feature called Stellar Smart Contracts (SSC). This allows users to set up digital agreements that are automatic, secure, and don't require intermediaries.
3. Microtransactions
Stellar is designed to support microtransactions. With low transaction fees, users can send very small amounts without concern about high costs, making it ideal for applications such as online payments, tips, and donations.
4. Tokenization
Stellar allows users to create, send, and trade tokens representing any asset, including fiat currency, gold, or even property. This grants greater flexibility for developers and businesses to craft custom financial solutions.
Key Figures Behind Stellar (XLM)
1. Jed McCaleb
Jed is one of the primary founders of Stellar. Prior, he gained fame as the founder of eDonkey, a peer-to-peer network, and was also instrumental in the formation of Ripple. At Stellar, Jed plays a crucial role in shaping the currency's technological vision and direction.
2. Joyce Kim
Joyce Kim, another founder of Stellar, has a background in law and investment. Before establishing Stellar, she worked as a lawyer at Wilmer Hale and Sherman & Sterling, and was also associated with Freestyle Capital. At Stellar, Joyce focuses on strategy and business development.
3. David Mazières
David is the chief scientist and one of the architects behind the Stellar Consensus Protocol (SCP). He is also a professor at Stanford University in the computer science department. David's role in Stellar is vital, especially in ensuring the security and efficiency of the Stellar consensus protocol.
History and Key Developments of Stellar (XLM)
In 2014, the world witnessed the birth of Stellar, a cryptocurrency initiated by Jed McCaleb. Originating from a simple idea to facilitate cross-border transactions and reduce costs, Stellar quickly garnered widespread attention.
Rooted in Ripple: Stellar's Initial Concept
Before Stellar's inception, Jed McCaleb had been involved with Ripple. However, due to divergent visions and missions, he decided to part ways and develop a new concept alongside Joyce Kim. Together, they aspired to create a more decentralized system than Ripple, primarily aimed at enhancing global financial inclusion.
One of the most pivotal moments in Stellar's history was its partnership with IBM in 2017. This collaboration enabled the creation of faster and more affordable cross-border payment solutions for banks. The endorsement from a tech giant like IBM provided robust validation of Stellar's potential.
Development of Stellar Consensus Protocol (SCP)
SCP is Stellar's response to the scalability and security challenges frequently encountered by other cryptocurrencies. Eschewing the Proof-of-Work used by Bitcoin, SCP offers a more energy-efficient and speedy solution. David Mazières, the brains behind this protocol, ensures that Stellar can process transactions swiftly without compromising security.
With its commitment to enhancing financial inclusion, Stellar began extending its reach to various countries, especially those often overlooked by traditional financial institutions. Through several partnerships, such as with financial service providers in Nigeria and the Philippines, Stellar demonstrates its dedication to effecting positive change in the financial realm.
How to Buy
Stellar (XLM)
Interested in purchasing this particular crypto asset? You can buy Stellar (XLM) by following these steps:
Install Nanovest app on the App Store or Play Store.

Register according to the instructions.

Verify your identity for security and convenience when buying crypto through the

KYC feature

which you can do in just 1 minute.

Top Up your balance to your Nanovest account.

Go to the Crypto menu, search and select

Stellar (XLM)

.

Click the Buy button and confirm the purchase with your desired amount. You can start with only IDR 5,000.
Before investing in the crypto asset you want, be sure to conduct research and analysis first. You can do this by checking the crypto asset profile, industry conditions, monitoring price movement trends, and observing its liquidity and trading volume. Performing this analysis is crucial so you can formulate an accurate investment strategy and minimize losses.
Is it Safe to Buy
Stellar (XLM)
on Nanovest?
Absolutely. Nanovest is supported by a number of professional partners with a strong reputation for providing quality services. One of these includes the technology backing of the S-Quantum Engine by Sinarmas Financial Services.
For global and US stocks, Nanovest collaborates with brokers registered with the Financial Industry Regulatory Authority (FINRA) in the United States – which ensures Nanovest users' broker accounts up to US$500k by the Securities Investor Protection Corporation (SIPC) in the United States.
As for crypto assets, Nanovest is an Indonesian crypto exchange registered with the Commodity Futures Trading Regulatory Agency (Bappebti). The Nanovest platform itself is also insured through a partnership with Sinarmas Insurance.
Disclaimer
All content on this website is for informational purposes and doesn't constitute a recommendation to buy/sell any stock or crypto. Investors should understand the nature of stocks and digital assets, including return and risk requirements of the assets. We encourage investors to fully understand the assets and risks before making any investment. Always do your own research.
See More Cryptocurrency
---