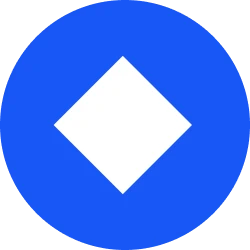 Waves is a blockchain platform that allows users to launch their custom tokens. Designed to simplify the issuance, transfer, and exchange of digital assets, Waves aims to be user-friendly.
About
Waves (WAVES)
Waves is not just a term referring to the phenomenon crashing onto shores, but also a revolutionary wave in the world of cryptocurrency.
Established in 2016 by Alexander Ivanov, a talented Russian entrepreneur and physicist, Waves was crafted with a vision to ease the process of developing and launching new crypto tokens without the need to understand complex coding. In an era where a myriad of cryptocurrencies emerges with their unique features, Waves stands out as a potential game-changer in the way we view and use blockchain.
Early in its journey, Waves successfully secured around 16 million US dollars through its Initial Coin Offering (ICO). A remarkable feat, given how novel and uncharted the crypto realm was at that time. However, Waves didn't just stop post-ICO. They have continually innovated, refining their platform to be one of the most user-friendly on the market.
How Does Waves Work?
At its core, Waves is a blockchain platform that lets anyone create their token. But what sets it apart? The answer lies in Waves-NG technology. Drawing inspiration from Bitcoin-NG, Waves-NG facilitates swift transactions, supporting hundreds of transactions every second.
This achievement is vital in the blockchain world, where transaction speed often becomes a major barrier. Furthermore, Waves boasts a leasing feature, allowing you to lend your WAVES to enhance the network's security.
By doing so, you not only assist in upholding the network's integrity but also earn rewards in the process. A win-win for all parties involved.
What Makes Waves Unique?
With its myriad innovations, Waves introduces unique features seldom found in other cryptocurrencies. One of these is Waves DEX, a decentralized exchange where users can trade seamlessly without worrying about the security or integrity of the exchange.
Moreover, Waves provides tools that empower businesses and individuals to effortlessly create and launch their crypto projects. Perhaps most intriguingly, Waves positions itself not merely as a cryptocurrency but as an ecosystem fostering innovation and growth in the crypto space.
Waves Advantages
Here are some of the standout features of Waves:
Transaction Speed

: As previously mentioned, thanks to Waves-NG technology, Waves can handle hundreds of transactions per second. In the crypto world, where time is of the essence, this speed ensures users can transact promptly without excessive wait times.

Decentralization

: Waves DEX allows users to

trade crypto assets

without intermediaries, reducing the risk of attacks and granting users greater control over their assets.

User-friendliness

: A primary aim of Waves is to be accessible to everyone, even those without tech expertise.

Flexibility

: Beyond its user-friendliness, Waves offers a level of flexibility rarely found in other crypto platforms. This includes the ability to create custom tokens, integrate with other technologies, and cater to diverse business needs.
Waves Limitations
While Waves has numerous advantages, it does have certain challenges:
Stiff Competition

: Despite its impressive features, the blockchain platform market is fiercely competitive. With big players like Ethereum and Binance Smart Chain in the game, Waves has to consistently innovate to stay relevant.

Dependency on Adoption

: Like other cryptocurrencies, Waves' success heavily relies on its adoption by users and businesses. While they've achieved initial success, there's a risk that without wider adoption, their growth could stagnate.

Technological Evolution

: The crypto world is notorious for rapid innovations. Today's relevant technology might become obsolete tomorrow. Waves needs to continuously innovate to stay ahead.

Regulation

: As with many other cryptocurrencies, Waves might face regulatory challenges in various countries, potentially affecting its adoption and future use.
Main Features of Waves
Delving deeper into Waves, we discover a host of features that make it stand out amongst other cryptocurrencies:
Token Creation Without Programming

: Waves allows anyone to create their own

cryptocurrency tokens

without requiring programming expertise. This facilitates innovation and the launch of new projects within the Waves ecosystem.

Waves DEX (Decentralized Exchange)

: As one of the first decentralized exchanges in the industry, Waves DEX offers greater security and transparency than traditional exchanges, allowing users to trade directly from their wallets.

Smart Contracts

: While not as intricate as Ethereum, Waves offers smart contracts that simplify the automation of processes and transactions on the blockchain.

Leasing Proof-of-Stake

: As previously mentioned, the leasing feature allows WAVES holders to lend their assets to enhance the network's security while earning rewards.

Plug-ins and Integration

: Waves makes it easy for developers to integrate other apps and services with the Waves platform, providing flexibility and ease in application development.
Key Figures Behind Waves
While the true identities of many in the crypto world remain enigmatic, here are three individuals or entities that have played a significant role in Waves' history and development:
Alexander Ivanov (Sasha Ivanov)

: As the founder and brains behind Waves, Ivanov was a physicist turned tech entrepreneur. With his strong background in physics and technology, he bridged these two realms to create Waves. His vision was to make cryptocurrency and blockchain technology more accessible to the public.

Martin Spodymek

: Serving as Waves' IT architect, Spodymek has been instrumental in shaping and developing Waves' technical infrastructure. His tech experience ensures that Waves remains stable, fast, and reliable.

Ilya Smagin

: Stepping in as the head of smart contract development, Ilya is the genius behind the implementation and evolution of smart contracts in Waves. With a background in software development, he brings innovation and efficiency to the Waves team.
A deep understanding of the vision and dedication of these three pivotal individuals helps us appreciate the value and potential Waves holds in the ever-evolving world of cryptocurrency.
History and Development of Waves
Few cryptocurrencies started with such a straightforward yet ambitious vision: to craft a world where blockchain technology is more democratic and easily accessible. Waves, inspired by the wisdom and vision of Alexander Ivanov, emerged from this dream in 2016.
It all began with one of the most successful ICOs of its time. Raising funds of up to 16 million US dollars, Waves sent a strong signal that they were here to make a mark. And they did more than just that. Behind this impressive ICO number lay a commitment to creating truly revolutionary solutions for the crypto community.
Soon after its launch, Waves recognized a need to enhance its transaction speed. Adopting the Bitcoin-NG approach, they introduced Waves-NG, one of the most significant innovations in blockchain speed. This enabled the platform to achieve unprecedented transaction speeds, solidifying its position as an industry frontrunner.
Later, in 2017, Waves unveiled its DEX, a decentralized exchange allowing users to trade without intermediaries. In a world rife with security concerns, Waves' DEX exemplified how blockchain technology could offer transparent and secure solutions.
Not stopping there, in 2018, Waves expanded its smart contract capabilities, providing users and developers more flexibility to create custom blockchain solutions. In the following years, with continuous updates and improvements, Waves kept building its ecosystem, adding features like plug-ins and integrations that broadened the platform's scope and capabilities.
At every critical juncture in its evolution, Waves demonstrated its ability to adapt, evolve, and cater to its community's needs. From its initial ICO to its latest feature rollouts, Waves' journey is a tale of innovation, determination, and an unwavering vision to craft better blockchain technology for all.
How to Buy
Waves (WAVES)
Interested in purchasing this particular crypto asset? You can buy Waves (WAVES) by following these steps:
Install Nanovest app on the App Store or Play Store.

Register according to the instructions.

Verify your identity for security and convenience when buying crypto through the

KYC feature

which you can do in just 1 minute.

Top Up your balance to your Nanovest account.

Go to the Crypto menu, search and select

Waves (WAVES)

.

Click the Buy button and confirm the purchase with your desired amount. You can start with only IDR 5,000.
Before investing in the crypto asset you want, be sure to conduct research and analysis first. You can do this by checking the crypto asset profile, industry conditions, monitoring price movement trends, and observing its liquidity and trading volume. Performing this analysis is crucial so you can formulate an accurate investment strategy and minimize losses.
Is it Safe to Buy
Waves (WAVES)
on Nanovest?
Absolutely. Nanovest is supported by a number of professional partners with a strong reputation for providing quality services. One of these includes the technology backing of the S-Quantum Engine by Sinarmas Financial Services.
For global and US stocks, Nanovest collaborates with brokers registered with the Financial Industry Regulatory Authority (FINRA) in the United States – which ensures Nanovest users' broker accounts up to US$500k by the Securities Investor Protection Corporation (SIPC) in the United States.
As for crypto assets, Nanovest is an Indonesian crypto exchange registered with the Commodity Futures Trading Regulatory Agency (Bappebti). The Nanovest platform itself is also insured through a partnership with Sinarmas Insurance.
Disclaimer
All content on this website is for informational purposes and doesn't constitute a recommendation to buy/sell any stock or crypto. Investors should understand the nature of stocks and digital assets, including return and risk requirements of the assets. We encourage investors to fully understand the assets and risks before making any investment. Always do your own research.
See More Cryptocurrency
---