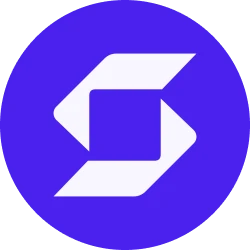 SafePal is a crypto storage solution offering hardware wallets and mobile apps for secure crypto asset management. SafePal provides integration with various blockchains and tokens, alongside advanced security features to protect user assets.
About
SafePal (SFP)
Initially, SafePal (SFP) was more than just another cryptocurrency in the digital realm. It stood as a symbol of meticulous innovation efforts in digital asset security. Founded in 2018, SafePal focused on delivering secure crypto storage solutions to users globally.
Backed by an experienced team and a vision to facilitate access to the crypto economy, SFP has grown into one of the most respected cryptocurrencies in the industry. The crypto storage provided by SafePal is renowned for its exceptional security, giving peace of mind to investors and digital asset owners.
How SafePal (SFP) Works?
To understand the technical workings of SafePal, one must envision a crypto wallet fortified like a stronghold. SafePal Wallet, the primary product of SafePal, is a hardware wallet supporting over 10,000 digital assets
 Its technology is designed to separate the user's private keys from internet-connected devices, reducing the risk of hacker attacks. Additionally, features like the "Self-Destruct Mechanism," "Security Keyboard," and "Secure Element" offer multi-layered protection for your crypto assets. Thus, SFP isn't just a digital currency but also symbolizes security in the crypto world.
Unique Features of SafePal (SFP)
One thing setting SafePal apart from other cryptocurrencies is its commitment to security. However, that's not all. Its user-friendly features and intuitive design make it easy for both novices and experts to manage their digital assets.
The SafePal mobile app, available for iOS and Android users, provides easy access to the crypto wallet without compromising security. Furthermore, collaboration with Binance, one of the world's largest crypto exchanges, adds legitimacy and trust to the SafePal brand. In a world often riddled with technical complexities, SafePal offers an elegant yet powerful solution to crypto security needs.
Advantages of SafePal (SFP)
When discussing SafePal, several primary benefits stand out:
High-Level Security

: As mentioned earlier, SafePal provides advanced security features like the "Self-Destruct Mechanism" and "Security Keyboard". These ensure that your digital assets remain safe from external threats, such as hacking.

Multi-Asset Support

: With support for over 10,000 digital assets, SafePal demonstrates its dedication to being a universal storage solution. This benefits users with diverse crypto portfolios.

User-Friendly Interface

: Its intuitive design and user-friendly interface ensure that even those new to the crypto world can easily understand and use the SafePal wallet.

Low Transaction Fees

: Thanks to its partnership with Binance, SafePal offers competitive transaction fees, allowing users to save on transaction costs.
Limitations of SafePal (SFP)
However, like other cryptocurrencies, SafePal has challenges:
Dependence on Physical Device

: As a hardware wallet, SafePal requires a physical device that users must store and guard carefully. This can be an obstacle for frequent travelers or those prone to losing items.

Lack of Integrated Features

: While SafePal boasts various security features, some users might find a lack of integrated features like crypto exchange or in-app trading.

Insufficient User Education

: The crypto world is full of risks and intricacies. SafePal might need to step up its efforts in educating users to ensure they fully understand the risks and workings of this technology.
No crypto storage solution is perfect, but SafePal shows commitment to continually improving its products and services for the benefit of its users. It's essential to understand both the strengths and weaknesses of a product before deciding to invest in crypto.
Main Features of SafePal (SFP)
In the diverse world of cryptocurrencies available in the market, the features offered by a currency often become the deciding factor for investors. Here are some standout features of SafePal:
SFP Ecosystem Token

: This is the native token of SafePal. With this token, users can enjoy fee discounts, voting rights in various proposals, and various other benefits within the SafePal ecosystem.

Air-Gapped Security

: SafePal utilizes air-gapped technology, ensuring the device is never directly connected to the internet, providing an added layer of security against hacker attacks.

BIP32, BIP39, and BIP44 Compliance

: These are industry standards for phrase recovery and security. It ensures users can easily recover their assets even if they lose access to their physical wallets.

QREncoder and Decoder

: This feature allows users to quickly receive and send assets by merely scanning a QR code.
Key Figures in SafePal (SFP)
While the real identities of many figures in the crypto world remain a mystery, the following are three individuals or entities that have played significant roles in the history and evolution of SFP:
Veronica Wong

: As the CEO of SafePal, Veronica has played a pivotal role in defining SafePal's vision and mission. With a background in several leading tech companies, her experience and leadership have been the main driving force behind SafePal's success. Through her dedication and persistence, she aims to position SafePal at the pinnacle of the crypto security industry.

Harry Zhang

: Serving as the CTO, Harry is the brain behind SafePal's technology. His profound experience in cryptography and cybersecurity enables him to lead the development team in designing SafePal's advanced security features. Harry stands as a technical reliability pillar for the company.

Derek Zhang

: As the COO, Derek manages the day-to-day operations of SafePal and ensures the company's vision is realized through efficient strategy and implementation. With expertise in product and business management, Derek ensures the SafePal team is always on the right path to success.
Together, with their experience and dedication, these figures form the foundation of SafePal and have greatly contributed to the successes and innovations achieved by this cryptocurrency.
History and Development of SafePal (SFP)
Every cryptocurrency has a story, and behind each story lies innovation, determination, and vision. The same is true for SafePal.
Starting in 2018, SafePal was born out of an urgent need to provide a secure and trustworthy crypto storage solution. As the crypto industry was rife with news of wallet and exchange hacks, there emerged an urgent need for storage solutions that were not just secure but also user-friendly.
This is where SafePal's vision began to take shape. Founded by the trio of Veronica Wong, Harry Zhang, and Derek Zhang, SafePal committed to addressing the existing challenges in the crypto industry, especially regarding storage security.
Collaboration with Binance

: One of the most crucial milestones for SafePal was their collaboration with Binance, one of the world's largest crypto exchanges. Through this partnership, SafePal received backing and resources, fortifying its position in the industry.

Launch of SafePal S1

: Not long after its inception, SafePal introduced its flagship product, SafePal S1. As their first hardware wallet, SafePal S1 was warmly received by the crypto community, thanks to its advanced security features and affordable pricing.

Launch of SFP Ecosystem Token

: To bolster its ecosystem, SafePal launched the SFP

token

in 2020. This token allowed its holders to enjoy various benefits within the SafePal ecosystem, including fee discounts and voting rights in community proposals.

Service Expansion

: Beyond hardware wallets, SafePal continued to evolve by offering a mobile app wallet, providing users with the convenience of managing their crypto assets anytime and anywhere.
As a relatively young cryptocurrency, SafePal has demonstrated its ability to adapt, innovate, and grow in an intensely competitive industry. With a clear vision and dedication to providing the best storage solution for crypto users, SafePal continues to set new standards in terms of security and user-friendliness.
How to Buy
SafePal (SFP)
Interested in purchasing this particular crypto asset? You can buy SafePal (SFP) by following these steps:
Install Nanovest app on the App Store or Play Store.

Register according to the instructions.

Verify your identity for security and convenience when buying crypto through the

KYC feature

which you can do in just 1 minute.

Top Up your balance to your Nanovest account.

Go to the Crypto menu, search and select

SafePal (SFP)

.

Click the Buy button and confirm the purchase with your desired amount. You can start with only IDR 5,000.
Before investing in the crypto asset, be sure to conduct research and analysis first. You can do this by checking the crypto asset profile, industry conditions, monitoring price movement trends, and observing its liquidity and trading volume. Performing this analysis is crucial so you can formulate an accurate investment strategy and minimize losses.
Is it Safe to Buy
SafePal (SFP)
on Nanovest?
Absolutely. Nanovest is supported by a number of professional partners with a strong reputation for providing quality services. One of these includes the technology backing of the S-Quantum Engine by Sinarmas Financial Services.
For global and US stocks, Nanovest collaborates with brokers registered with the Financial Industry Regulatory Authority (FINRA) in the United States – which ensures Nanovest users' broker accounts up to US$500k by the Securities Investor Protection Corporation (SIPC) in the United States.
As for crypto assets, Nanovest is an Indonesian crypto exchange registered with the Commodity Futures Trading Regulatory Agency (Bappebti). The Nanovest platform itself is also insured through a partnership with Sinarmas Insurance.
Disclaimer
All content on this website is for informational purposes and doesn't constitute a recommendation to buy/sell any stock or crypto. Investors should understand the nature of stocks and digital assets, including return and risk requirements of the assets. We encourage investors to fully understand the assets and risks before making any investment. Always do your own research.
See More Cryptocurrency
---