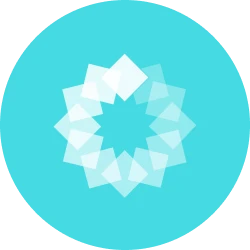 Powerledger is a blockchain technology platform that enables decentralized buying and selling of renewable energy. POWR is the native token of this platform, used to access and interact with the platform
About
Powerledger (POWR)
As a recent innovation in the cryptocurrency world, Powerledger (POWR) has introduced a new wave in the renewable energy paradigm. Throughout history, there have always been bold ideas replacing old ways with more efficient methods. Just as Thomas Edison did with his light bulb, Powerledger aims to overhaul the energy industry.
Powerledger was founded in Australia and is designed to revolutionize how we purchase, sell, and consume energy. As a digital currency, POWR is not just a symbol of value but also a sign of the renewable energy revolution. The main idea behind this currency is to enable peer-to-peer energy transactions in a transparent, efficient, and fair manner.
At its core, Powerledger allows individuals or businesses to sell their excess solar energy directly to neighbors without the need for middlemen. This reflects the strong vision of the team behind it, envisioning a future where we can all participate in a renewable energy network and benefit from it.
How Powerledger (POWR) Works?
Technically, Powerledger operates on blockchain technology. This technology, which also underpins cryptocurrencies like Bitcoin, facilitates decentralized and secure transactions. But what sets Powerledger apart?
First, Powerledger has two tokens: POWR and Sparkz. While POWR is a utility token traded on crypto exchanges, Sparkz is used for energy transactions on the Powerledger platform. One can think of Sparkz as a local currency representing energy consumption.
Second, using smart contracts, Powerledger ensures that energy transactions are accurately conducted. This means, when someone sells excess solar energy to a neighbor, the smart contract verifies the transaction, ensuring the seller receives payment.
Lastly, this system empowers small-scale energy producers. By eliminating middlemen, small-scale solar energy producers can sell their energy at more competitive rates, benefiting both consumers and producers.
What Makes Powerledger (POWR) Unique?
With so many cryptocurrencies on the market, what makes Powerledger stand out? Its primary innovation lies in its focus on renewable energy.
A notable feature is how Powerledger connects those with surplus energy to those who need it, making it not only economically beneficial but also environmentally friendly.
Moreover, with its decentralized model, Powerledger helps to alleviate the burden on main power grids. This not only reduces infrastructure costs but also minimizes blackout risks.
Lastly, Powerledger promotes an ecosystem where individuals are empowered to take control of their energy consumption. It's not just about saving money, but also about being part of a greener, sustainable future solution.
Advantages of Powerledger (POWR)
Considering the revolution brought by Powerledger, several advantages deserve mention:
Consumer Empowerment

: One of the primary advantages of Powerledger is its ability to empower consumers. No longer are you tied to large electric companies; now, you control your own energy production and consumption.

Transparency

: Thanks to blockchain technology, all transactions on Powerledger can be verified. This means both consumers and producers can fully trust that they are getting what they paid for.

Cost Efficiency

: By removing intermediaries, Powerledger allows consumers to get better rates for their energy. This equates to significant potential savings on your electricity bill.

Reducing Grid Load

: Distributing energy production reduces the main grid load, minimizing blackout risks and infrastructure costs.

Environmental Contribution

: By encouraging renewable energy production and consumption, Powerledger contributes to global efforts to cut carbon emissions and combat climate change.
Drawbacks of Powerledger (POWR)
Like all innovations, Powerledger also faces challenges:
Tech Complexity

: For many, the blockchain concept is still foreign. This could hinder the mass adoption of Powerledger, especially for those less tech-savvy.

Tech Dependence

: Despite its advantages, being tech-based means Powerledger is susceptible to cyberattacks and technical failures.

Crypto Volatility

: Although POWR has a clear purpose in the Powerledger ecosystem, like other cryptocurrencies, it remains prone to

price volatility

, potentially affecting user investments.

Adoption Limitations

: While peer-to-peer energy trading is appealing, the reality is many areas may lack the necessary infrastructure to support it, at least for now.

Regulations and Legal Barriers

: In some countries, strict regulations around energy production and distribution could hinder Powerledger's growth and adoption.
Much like Edison who dreamt of a world illuminated by his bulbs, Powerledger offers a vision for a fairer and more sustainable energy world. Despite its immense potential, there are hurdles to overcome. Yet, with determination and innovation, a greener future is within our reach.
Main Features of Powerledger (POWR)
Powerledger, a pioneer in combining blockchain technology with renewable energy, offers several unique features:
Peer-to-Peer (P2P) Energy Transactions

: Powerledger enables individuals to sell their excess energy directly to other consumers on the network without intermediaries. This ensures maximum profit for producers and more affordable rates for consumers.

Energy Tokenization

: With the use of two distinct tokens, POWR and Sparkz, Powerledger facilitates efficient energy transactions. While POWR is for platform access, Sparkz represents the actual energy value within the network.

Smart Contracts

: Powerledger uses smart contracts for energy transaction automation and verification. This guarantees all parties receive what they agreed upon without concerns of fraud or discrepancies.

Distributed Asset Management (DAM)

: DAM allows asset owners (like solar panels or battery storage) to buy and sell energy without going through a centralized exchange, enhancing efficiency and reducing transaction costs.

Reporting and Reconciliation

: This feature ensures all energy transactions are accurately reported, and there's automated reconciliation between sales and purchases, heightening system transparency and trust.
Key Figures of Powerledger (POWR)
Behind Powerledger's innovation stand several individuals crucial in shaping its vision and realization:
Dr. Jemma Green

: A co-founder and Chair of Powerledger, Dr. Green has a background in city finance and risk. Before founding Powerledger, she played pivotal roles in sustainable and renewable energy projects in Perth. Dr. Green is known for her futuristic vision of reshaping the global energy landscape.

John Bulich

: Another co-founder and Technical Director, Bulich ensures the foundational technology of Powerledger remains at the forefront of innovation. With experience in virtual reality and system design, he's the driving force behind the platform's functionality and performance.

David Martin

: Bringing over twenty years of energy industry experience, Martin, a founder and Managing Director, ensures Powerledger addresses both industry and consumer needs. He leads business strategy and development, ensuring the company's continuous growth and innovation.
In pursuit of a more inclusive and sustainable energy future, the team behind Powerledger, spearheaded by this trio, works diligently to marry cutting-edge technology with real-world needs. They envision a world where energy isn't just a commodity, but also a basic human right.
History and Development of Powerledger (POWR)
Behind every major innovation is a tale of vision, determination, and defining moments in history. Powerledger's story is no exception.
Powerledger originated from a vision in Perth, Australia, in 2016. Dr. Jemma Green, after working in London as an investment risk analyst, returned to Perth and saw an opportunity to revolutionize the energy sector. With climate change as an ever-pressing threat, Jemma and her team viewed blockchain as the solution to distribute renewable energy.
Along with other founders, John Bulich and David Martin, they developed the world's first peer-to-peer energy trading platform based on blockchain technology. This allowed ordinary consumers to become energy producers, selling excess energy from their home solar panels to neighbors.
A significant moment in Powerledger's history was the launch of the POWR token in 2017. This launch not only funded further platform development but also provided users with platform access and facilitated energy transactions.
After its initial launch, Powerledger began a series of trials in various Australian cities. These projects validated that peer-to-peer energy trading wasn't just theoretical but also practical in real life. With this early success, Powerledger expanded to international markets, including Thailand, the US, and Europe.
As time progressed, Powerledger forged partnerships with various energy and technology firms, further establishing itself as a key player in this space. In 2018, they won Sir Richard Branson's Extreme Tech Challenge, a significant nod to their potential and innovation.
How to Buy
Powerledger (POWR)
Interested in purchasing this particular crypto asset? You can buy Powerledger (POWR) by following these steps:
Install Nanovest app on the App Store or Play Store.

Register according to the instructions.

Verify your identity for security and convenience when buying crypto through the

KYC feature

which you can do in just 1 minute.

Top Up your balance to your Nanovest account.

Go to the Crypto menu, search and select

Powerledger (POWR)

.

Click the Buy button and confirm the purchase with your desired amount. You can start with only IDR 5,000.
Before investing in the crypto asset, be sure to conduct research and analysis first. You can do this by checking the crypto asset profile, industry conditions, monitoring price movement trends, and observing its liquidity and trading volume. Performing this analysis is crucial so you can formulate an accurate investment strategy and minimize losses.
Is it Safe to Buy
Powerledger (POWR)
on Nanovest?
Absolutely. Nanovest is supported by a number of professional partners with a strong reputation for providing quality services. One of these includes the technology backing of the S-Quantum Engine by Sinarmas Financial Services.
For global and US stocks, Nanovest collaborates with brokers registered with the Financial Industry Regulatory Authority (FINRA) in the United States – which ensures Nanovest users' broker accounts up to US$500k by the Securities Investor Protection Corporation (SIPC) in the United States.
As for crypto assets, Nanovest is an Indonesian crypto exchange registered with the Commodity Futures Trading Regulatory Agency (Bappebti). The Nanovest platform itself is also insured through a partnership with Sinarmas Insurance.
Disclaimer
All content on this website is for informational purposes and doesn't constitute a recommendation to buy/sell any stock or crypto. Investors should understand the nature of stocks and digital assets, including return and risk requirements of the assets. We encourage investors to fully understand the assets and risks before making any investment. Always do your own research.
See More Cryptocurrency
---