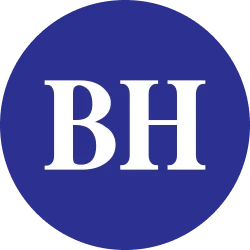 Berkshire Hathaway is a multinational conglomerate based in Omaha, Nebraska, led by Warren Buffett. This company holds a diverse range of investments across various industries, from insurance and railroad companies to energy and retail. It is renowned for its conservative and long-term investment style.
About
Berkshire Hathaway Inc. (BRK.B)
Amidst the vigorous waves of American business, one name often echoes: Berkshire Hathaway Inc. Under the legendary leadership of Warren Buffett, the company has grown from a small textile enterprise into a multinational conglomerate with various business lines. Founded in 1839 as Valley Falls Company in Rhode Island, its evolution to the pinnacle of the financial industry has been an inspirational story.
Berkshire Hathaway currently plays a pivotal role in the American economy. With Mark Donegan as the CEO of Precision Castparts, the company continues to expand its portfolio through acquisitions and strategic investments. Visionary leadership, supported by mature strategies, makes Berkshire one of the most respected companies globally.
The corporate headquarters is located in Omaha, Nebraska. It serves not only as a business hub but also as a symbol of Buffett's simplicity, a billionaire who prefers living modestly over indulging in luxury.
Company Vision and Mission of Berkshire Hathaway Inc. (BRK.B)
Indeed, Berkshire Hathaway does not explicitly state a 'vision' or 'mission' in its annual reports. However, through his letters to shareholders, Warren Buffett has provided clear insight into the company's philosophy and investment approach. Broadly, Buffett believes in investing in businesses with long-term competitive advantages, managed by competent management, and purchased at a reasonable price.
Although not explicitly stated, the company's mission can be inferred from the principles that Buffett adheres to, which is to build long-term wealth for shareholders through the acquisition and ownership of quality businesses.
Products and Services of Berkshire Hathaway Inc. (BRK.B)
Berkshire Hathaway is a conglomerate with a portfolio that spans various business sectors. One of them is insurance, including GEICO, a vehicle insurance company used by millions of consumers in America. There are also utility and energy divisions, including BNSF Railway and Berkshire Hathaway Energy.
Moreover, the company has significant investments in various major companies like Apple, Coca-Cola, and American Express stocks. Additionally, its portfolio includes manufacturing, service, and retail businesses such as Precision Castparts, Dairy Queen, and Fruit of the Loom.
In terms of consumer numbers, it is hard to give exact figures due to the diversity of businesses owned. However, for a brief overview, GEICO, for instance, has over 17 million policies issued and services over 28 million vehicles.
Key Figures in Berkshire Hathaway Inc. (BRK.B)
Behind every successful company, there are visionary leaders who carry the vision and ensure the mission is realized. This is also true for Berkshire Hathaway. Below are three key figures behind the company's grandeur:
Warren Buffett

– The largest shareholder and CEO, Buffett, also known as the "Oracle of Omaha," is inseparable from the success of Berkshire Hathaway. With his philosophy of long-term investment and patience, he has amassed extraordinary wealth, making this company one of the most respected in the world. Buffett is known for his simple yet genius approach in evaluating and selecting investments.

Charlie Munger

– The Vice-Chairman, Munger has long been Buffett's companion in leading Berkshire Hathaway. Known for his analytical intelligence, Munger provides perspectives that often differ yet complement Buffett. This duo has been a formidable combination in the investment world.

Ajit Jain

– Leading Berkshire Hathaway's insurance operations, Jain is known for his exceptional ability in assessing risks and ensuring that the company's insurance division remains profitable. Buffett himself has stated that Ajit has contributed billions of dollars to the company.
Stock Price Fluctuations of Berkshire Hathaway Inc. (BRK.B)
Throughout its history, Berkshire Hathaway has experienced several pivotal moments that influenced its stock price. One of the most notable moments occurred in the late 1990s to the early 2000s. When the dot-com bubble burst, many technology stocks plummeted, but Berkshire Hathaway remained stable. This stability resulted from Buffett's more conservative investment policy, focusing more on companies' intrinsic values rather than speculation.
However, during the financial crisis of 2007-2008, Berkshire Hathaway's stock was severely impacted. Approaching the crisis, its stock price peaked at around $147,000 per share. But, by early 2009, the price had plummeted to about $70,000. Nevertheless, thanks to the leadership of Buffett and his team, the company managed to recover and returned to its growth trajectory.
Subsequently, in the following years, especially post-crisis, the stock price of Berkshire Hathaway continued to show impressive growth. This reflects the market's confidence in the long-term investment strategy implemented by the company.
History and Development of Berkshire Hathaway Inc. (BRK.B)
The development history of Berkshire Hathaway is indeed inseparable from the transformative and ingenious business strategies of its leaders. The story began in 1839, with the establishment of Valley Falls Company in Rhode Island. Back then, this venture was just a relatively modest textile company. However, who would have thought that from this small business seed would grow a colossal business tree.
In 1955, this textile company merged with Hathaway Manufacturing to form Berkshire Hathaway. However, at that time, the American textile industry was declining due to intense global competition.
Eventually, in 1962, a young investor named Warren Buffett began buying shares in this company. Although initially just a short-term investment move, Buffett decided to take over the company in 1965 after clashing with the company's management.
With full ownership, Buffett initiated a transformation that would change the face of Berkshire Hathaway. This struggling textile company transformed into a holding company. Under Buffett's guidance, Berkshire Hathaway started acquiring various other companies, ranging from insurance companies, manufacturing companies, to retail companies.
In the 1980s, while many other investors were trapped in the stock bubble, Buffett focused his investments on valuable assets often overlooked by the market. This strategy was successful, and in the following decade, when the bubble burst, Berkshire Hathaway managed to survive and even grow.
Since then, the name Berkshire Hathaway has become synonymous with long-term investment, integrity, and consistent growth. The company's portfolio continues to evolve by adding various leading companies like BNSF Railway, Precision Castparts, and many more.
At every step, Buffett has always emphasized the importance of intrinsic value and quality management. This makes Berkshire Hathaway not just a company but also an investment philosophy that has inspired many other investors around the world.
Key Metrics
| | |
| --- | --- |
| Founded | 1839 |
| Headquarters | Omaha, Nebraska, United States |
| Website | https://www.berkshirehathaway.com |
| Number of employees | 383,000 |
Financial Summary
| Item | 2022 | 2021 | 2020 | 2019 |
| --- | --- | --- | --- | --- |
| Total Revenue | 234,19 M | 354,64 M | 286,27 M | 327,22 M |
| Total Expenses | 264,77 M | 242,95 M | 230,56 M | 224,53 M |
| Pretax Income | -30,58 M | 111,69 M | 55,69 M | 102,70 M |
| Tax Provision | -8,52 M | 20,88 M | 12,44 M | 20,90 M |
| Net Income | -22,82 M | 89,80 M | 42,52 M | 81,42 M |
| Item | 2022 | 2021 | 2020 | 2019 |
| --- | --- | --- | --- | --- |
| Total Assets | 948,45 M | 948,78 M | 873,73 M | 817,73 M |
| Total Liabilities | 467,84 M | 443,85 M | 422,39 M | 389,17 M |
| Total Equity | 480,62 M | 514,93 M | 451,34 M | 428,56 M |
| Item | 2022 | 2021 | 2020 | 2019 |
| --- | --- | --- | --- | --- |
| Operating Cash Flow | 37,22 M | 39,42 M | 39,77 M | 38,69 M |
| Investing Cash Flow | -87,60 M | 29,39 M | -37,76 M | -5,62 M |
| Financing Cash Flow | -1,66 M | -28,51 M | -18,34 M | 730 Jt |
| End Cash Position | 36,40 M | 88,71 M | 48,40 M | 64,63 M |
in USD (Jt = million, M = billion, T = trilion)
Executives
| | |
| --- | --- |
| Warren E. Buffett | Chairman, CEO & Pres |
| Charles Thomas Munger | Exec. Vice Chairman |
| Marc David Hamburg | Sr. VP, CFO & Sec. |
| Ajit Jain | Vice Chairman of Insurance Operations & Director |
| Gregory Edward Abel | Vice Chairman of Non Insurance Operations & Director |
| Daniel Jerome Jaksich | VP, Controller & Principal Accounting Officer |
| Kerby S. Ham | Treasurer |
| Peter James Eastwood | CEO & Pres of Specialty Insurance |
| Kara Lee Raiguel | CEO & Pres of Gen. Re Unit |
How to Buy
Berkshire Hathaway Inc. (BRK.B)
Stocks
Interested in buying shares of this tech company? You can buy Berkshire Hathaway Inc. (BRK.B) shares with simple steps:
Install Nanovest app on the App Store or Play Store.

Register according to the instructions.

Verify your identity for security and convenience when buying stocks through the

KYC feature

which you can do in just 1 minute.

Top Up your balance to your Nanovest account.

Go to the stock menu, search and select

Berkshire Hathaway Inc. (BRK.B)

.

Click the Buy button and confirm the purchase with your desired amount. You can start with only IDR 5,000.
Before investing in the stocks you want, do some research and analysis first. You can do this by checking company profile, industry conditions, company financial reports, and analyzing previous stock price movements. This analysis is important so that you can develop an accurate investment strategy and minimize losses.
Is it Safe to Buy
Berkshire Hathaway Inc. (BRK.B)
Stocks on Nanovest?
Of course. Nanovest is supported by a number of professional partners who have a good reputation in providing their services. One of them is supported by S-Quantum Engine technology by Sinarmas Financial Services.
For global and US stocks, Nanovest partners with brokers registered with the United Stated Financial Industry Regulatory Authority (FINRA) – which insures brokerage accounts held by Nanovest users up to U$S 500k by the United States Securities Investor Protection Corporation (SIPC).
For crypto assets, Nanovest is registered with the Commodity Futures Trading Supervisory Agency (Bappebti). The Nanovest platform itself has also been insured through a partnership with Sinarmas Insurance.
Disclaimer
All content on this website is for informational purposes and doesn't constitute a recommendation to buy/sell any stock or digital asset. Investors should understand the nature of stocks and digital assets, including return and risk requirements of the assets. We encourage investors to fully understand the assets and risks before making any investment. Always do your own research.
See More Stocks
---