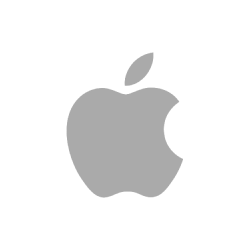 Apple Inc. (AAPL) is a giant technology company founded on April 1, 1976, known for a variety of revolutionary electronic products and services, such as iPhone, iPad, Mac, Apple Watch, and Apple TV.
About Apple Inc. (AAPL)
Apple Inc. (AAPL) is one of the world's leading technology giants, founded on April 1, 1976, by Steve Jobs, Steve Wozniak, and Ronald Wayne in Cupertino, California, United States. The company is well-known for its revolutionary electronic products and services, such as the iPhone, iPad, Mac, Apple Watch, and Apple TV.
Apple's vision is to create innovative and high-quality products that make people's lives easier. The company's mission is "to bring the best personal computing, best electronic devices, and software services by focusing on innovation and elegant design."
Here are some of Apple's flagship products and their number of users:
iPhone:

A revolutionary smartphone device launched in 2007. By 2021, there were over 1 billion active iPhone users worldwide.

iPad:

The first tablet introduced in 2010. It is estimated that around 400 million iPad units were sold by 2021.

Mac:

Personal computers first introduced in 1984. By 2021, there were around 110 million active Mac users.

Apple Watch:

A smartwatch launched in 2015. Apple Watch has become the global smartwatch market leader, with a 36.2% market share in 2020.

Apple TV:

A video streaming device launched in 2007. Apple TV had approximately 33 million active users in 2021.
Additionally, Apple also offers services like iTunes, Apple Music, Apple Pay, iCloud, and Apple Arcade.
Since its IPO (Initial Public Offering) in 1980, Apple's stock has experienced quite interesting fluctuations. Some notable moments include:
January 2007:

The launch of the first iPhone caused the stock price to skyrocket up to 10 times from 2007 to late 2011.

August 2018:

Apple became the first company to reach a $1 trillion valuation, with a stock price of $207.05.

August 2020:

Apple carried out a 4-for-1 stock split, making the stock more affordable for investors.
Apple has consistently shown solid financial performance throughout its history. In 2021, the company's revenue reached $365.8 billion, with a net income of $94.7 billion.
This revenue growth is driven by iPhone sales, which account for approximately 50% of the company's total revenue, as well as the sales of other products and services making up the rest.
In recent years, Apple has also increased its focus on services revenue, which includes iCloud, Apple Music, Apple Pay, and Apple Arcade. This services sector has seen rapid growth, with revenue reaching over $50 billion in 2021, indicating great potential for the future.
One of Apple's success stories is the iPhone, which has redefined the smartphone industry since its launch in 2007. In addition, the company has also managed to create other iconic products, such as the iPad, MacBook, and Apple Watch.
The key to Apple's success lies in its ability to combine advanced technology, elegant design, an integrated service ecosystem, and good corporate management.
Some important figures in Apple Inc. include:
Steve Jobs (1955-2011):

Apple's founder and former CEO, known as one of the most visionary figures in the technology industry.

Steve Wozniak:

Apple's co-founder with Steve Jobs, who helped create the first Apple computer.

Tim Cook:

Apple's CEO since 2011, who has maintained the company's growth and developed new products and services.

Jonathan Ive:

Former Chief Design Officer who helped create some of Apple's iconic products, such as the iPhone, iPod, and iPad.

Craig Federighi:

Senior Vice President of Software Engineering, leading the development of operating systems like macOS, iOS, and iPadOS.
There are still many opportunities that Apple Inc. can explore as a major technology company in the world. Some future opportunities that Apple can pursue include:
Augmented reality (AR) and virtual reality (VR) technology:

Apple is developing AR/VR devices that can open up new opportunities in the gaming, entertainment, and education industries.

Electric and autonomous vehicles:

Apple is reportedly working on "Project Titan", which involves the development of electric and autonomous vehicle technology.

Streaming services:

Apple can develop Apple TV+ to compete with popular streaming services like

Netflix

and

Amazon

Prime Video.

Innovation in existing products:

Apple can continue to develop products such as the iPhone, iPad, and Apple Watch to maintain competitiveness and market growth.
Apple Inc. (AAPL) is a technology company that has brought numerous innovative products and services that have impacted the lives of many people worldwide. With strong financial performance, inspiring success stories, and promising future opportunities, Apple will continue to be a relevant and influential company in the technology industry.
In facing increasing challenges and competition, Apple must continue to innovate and develop products and services that meet consumer needs while maintaining its commitment to the company's vision and mission.
In doing so, Apple can maintain its position as one of the world's leading technology companies and continue to create value for shareholders, customers, and employees.
Key Metrics
| | |
| --- | --- |
| Founded | 1 April 1976 |
| Headquarters | Cupertino, California, United States |
| Website | http://www.apple.com/ |
| Number of employees | 164,000 |
Financial Summary
| Item | 2022 | 2021 | 2020 | 2019 |
| --- | --- | --- | --- | --- |
| Total Revenue | 394,33 M | 365,82 M | 274,52 M | 260,17 M |
| Cost of Revenue | 223,55 M | 212,98 M | 169,56 M | 161,78 M |
| Gross Profit | 170,78 M | 152,84 M | 104,96 M | 98,39 M |
| Operating Income | 119,44 M | 108,95 M | 66,29 M | 63,93 M |
| Operating Expense | 51,35 M | 43,89 M | 38,67 M | 34,46 M |
| Net Income | 99,80 M | 94,68 M | 57,41 M | 55,26 M |
| Item | 2022 | 2021 | 2020 | 2019 |
| --- | --- | --- | --- | --- |
| Total Assets | 352,76 M | 351,00 M | 332,89 M | 338,52 M |
| Total Liabilities | 302,08 M | 287,91 M | 258,55 M | 248,03 M |
| Total Equity | 50,67 M | 63,09 M | 65,34 M | 90,49 M |
| Item | 2022 | 2021 | 2020 | 2019 |
| --- | --- | --- | --- | --- |
| Operating Cash Flow | 122,15 M | 104,04 M | 80,67 M | 69,39 M |
| Investing Cash Flow | -22,35 M | -14,55 M | -4,29 M | 45,90 M |
| Financing Cash Flow | -110,75 M | -93,35 M | -86,82 M | -90,98 M |
| End Cash Position | 24,97 M | 35,93 M | 39,79 M | 50,22 M |
in USD (Jt = million, M = billion, T = trilion)
Executives
| | |
| --- | --- |
| Timothy D. Cook | CEO & Director |
| Luca Maestri | CFO & Sr. VP |
| Jeffrey E. Williams | Chief Operating Officer |
| Katherine L. Adams | Sr. VP, Gen. Counsel & Sec. |
| Deirdre O'Brien | Sr. VP of Retail |
| Chris Kondo | Sr. Director of Corp. Accounting |
| James Wilson | Chief Technology Officer |
| Mary Demby | Chief Information Officer |
| Nancy Paxton | Sr. Director of Investor Relations & Treasury |
Update
How to Buy AAPL Stocks
Interested in buying shares of this tech company? You can buy AAPL shares with simple steps:
Install Nanovest app on the App Store or Play Store.

Register according to the instructions.

Verify your identity for security and convenience when buying stocks through the

KYC feature

which you can do in just 1 minute.

Top Up your balance to your Nanovest account.

Go to the stock menu, search and select Apple Inc. (AAPL).

Click the Buy button and confirm the purchase with your desired amount. You can start with only IDR 5,000.
Before investing in the stocks you want, do some research and analysis first. You can do this by checking company profile, industry conditions, company financial reports, and analyzing previous stock price movements. This analysis is important so that you can develop an accurate investment strategy and minimize losses.
Is it Safe to Buy AAPL Stocks on Nanovest?
Of course. Nanovest is supported by a number of professional partners who have a good reputation in providing their services. One of them is supported by S-Quantum Engine technology by Sinarmas Financial Services.
For global and US stocks, Nanovest partners with brokers registered with the United Stated Financial Industry Regulatory Authority (FINRA) – which insures brokerage accounts held by Nanovest users up to U$S 500k by the United States Securities Investor Protection Corporation (SIPC).
For crypto assets, Nanovest is registered with the Commodity Futures Trading Supervisory Agency (Bappebti). The Nanovest platform itself has also been insured through a partnership with Sinarmas Insurance.
Disclaimer
All content on this website is for informational purposes and doesn't constitute a recommendation to buy/sell any stock or digital asset. Investors should understand the nature of stocks and digital assets, including return and risk requirements of the assets. We encourage investors to fully understand the assets and risks before making any investment. Always do your own research.
---