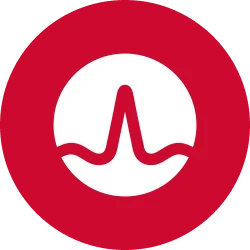 Broadcom is a multinational semiconductor company that provides solutions for the communication and computing industry. Its products are utilized in various applications, ranging from data centers to consumer devices.
About
Broadcom Inc. (AVGO)
Broadcom Inc., is a name that might be familiar to those of you who are enthusiasts in the world of technology. Established in 1961 originally as Avago Technologies, the company has undergone various changes and integrations.
It originated from the optoelectronics division of Hewlett-Packard (HP), then became independent as Agilent Technologies in 1999, and finally became Avago after being acquired by investment firms in 2005. By 2016, Avago purchased Broadcom Corporation and adopted its name, becoming the Broadcom Inc. we know today.
Currently headquartered in San Jose, California, Broadcom is not only a giant company in America but also has a global footprint with offices and research facilities in various countries.
Vision and Mission of Broadcom Inc. (AVGO)
The vision and mission of a company often serve as guiding stars in every step and policy it takes. For Broadcom, their vision is simple yet profound: "Making the world more connected." In this digital age, connectivity is key. Broadcom aims to ensure that every individual can connect, whether through mobile devices, the internet, or other computing solutions.
Broadcom's mission is to deliver innovations that enable its customers to face challenges and capture opportunities in the digital age. This is reflected in every product and solution they present, which always focuses on high performance, efficiency, and reliability.
Main Products of Broadcom Inc. (AVGO)
Broadcom offers a range of flagship products that support various industrial sectors. Among these products, several stand out:
Semiconductors for Communication Equipment: Being a pioneer in this field, Broadcom provides solutions for home networks, wireless networks, as well as storage devices and more. Millions of devices worldwide are currently using semiconductor technology from Broadcom.
Enterprise Infrastructure Software: Through this product, Broadcom assists thousands of companies in optimizing, securing, and managing their data and applications. Such solutions are crucial in this digital era filled with big data.
Optical Products: From data communication to industrial and consumer applications, Broadcom's optical technology is found in many places. It's estimated that hundreds of thousands of companies and individuals worldwide currently rely on Broadcom's optical technology.
Key Figures in Broadcom Inc. (AVGO)
Behind the success of a company, there are always individuals who provide extraordinary dedication and vision. In the history of Broadcom, several names are unforgettable:
1. Hock E. Tan
As the President and CEO of Broadcom Inc., Hock E. Tan plays a crucial role in the company. Born in Malaysia and educated at the Massachusetts Institute of Technology (MIT) and Harvard Business School, Tan has a background that combines technical expertise with business acumen.
With over 30 years of experience in the semiconductor industry, his vision and sharpness in making strategic decisions often become the key to Broadcom's success in facing global competition.
2. Thomas H. Krause Jr.
Serving as the Chief Financial Officer (CFO), Krause is the figure responsible for the financial health of the company. With an educational background from the University of Pennsylvania and Wharton School of Business, he combines sharp financial analysis with a deep understanding of the industry.
Krause ensures that every investment decision made by Broadcom is always profitable and sustainable in the long run.
3. Diane M. Bryant
Diane plays a significant role as a member of Broadcom's board of directors. Before joining Broadcom, she had a distinguished career at Intel, where she held various key positions. Her expertise in cloud technology, data centers, and artificial intelligence (AI) solutions provide a competitive advantage for Broadcom in developing future products and solutions.
Broadcom Inc. (AVGO) Stock Price Fluctuations
As one of the leading technology companies in the world, Broadcom's stock certainly draws the attention of many investors. Throughout its history, Broadcom's stock price has experienced significant fluctuations.
One of the most notable events occurred in 2016 when the company acquired Broadcom Corporation. When this announcement was made, the stock price experienced a significant surge, indicating the market's enthusiasm towards the future prospects of the newly integrated company.
However, like many other technology companies, Broadcom has not been exempt from challenges. In 2018, the acquisition attempt of Qualcomm, one of Broadcom's main competitors, faced opposition from the US government citing national security reasons.
This news caused Broadcom's stock price to drop drastically in a short time. Nevertheless, with the strength of its fundamental business, Broadcom managed to recover and continues to enhance its valuation on the stock exchange.
Over time, Broadcom has demonstrated its resilience in facing market turbulence. With the right policies and continuous innovation, this company remains a favorite choice for many investors around the world.
History and Development of Broadcom Inc. (AVGO)
Broadcom, before known by that name, was originally the optoelectronics division of technology giant Hewlett-Packard (HP), founded in 1961. HP at that time was focusing on optoelectronic technology, the precursor to modern communication technology. However, in 1999, in a strategic move, this division separated and emerged as Agilent Technologies.
The significant change didn't stop there; another pivotal moment happened in 2005. With the aid of investment firms, this former HP division was acquired and then known as Avago Technologies. This marked a new historical milestone in the company's journey, signifying the beginning of an independent Avago era.
A new era commenced when Avago announced a major acquisition of Broadcom Corporation in 2016, with a transaction value reaching billions of dollars. This acquisition not only changed the business scale but also brought a change of identity. Avago Technologies officially changed its name to Broadcom Inc., a name that is more recognized and holds significant weight in the global semiconductor industry today.
After integrating with Broadcom Corporation, the company further strengthened its market position with a series of product innovations. From semiconductors for communication devices to optical technology solutions, Broadcom continues to introduce products that support the advancement of information and communication technology worldwide.
Not only focusing on product innovation, but Broadcom also expanded its market reach through a series of strategic acquisitions. Each acquisition is conducted with careful consideration to strengthen product portfolios and create synergy with the core business.
From a small division within Hewlett-Packard to becoming a global player in the semiconductor world, the journey of Broadcom Inc. is a story about transformation, innovation, and determination. Behind every strategic decision and product innovation, there's a vision to make the world more connected. And to this day, Broadcom continues to strive to realize this vision with an undying spirit.
Key Metric
| | |
| --- | --- |
| Founded | 1961 |
| Headquarters | San Jose, United States |
| Website | https://www.broadcom.com/ |
| Number of employees | 20,000 |
Financial Summary
| Item | 2022 | 2021 | 2020 | 2019 |
| --- | --- | --- | --- | --- |
| Total Revenue | 33,20 M | 27,45 M | 23,89 M | 22,60 M |
| Cost of Revenue | 11,11 M | 10,61 M | 10,37 M | 10,11 M |
| Gross Profit | 22,10 M | 16,84 M | 13,52 M | 12,48 M |
| Operating Income | 14,28 M | 8,67 M | 4,21 M | 4,18 M |
| Operating Expense | 7,81 M | 8,18 M | 9,30 M | 8,30 M |
| Net Income | 11,50 M | 6,74 M | 2,96 M | 2,74 M |
| Item | 2022 | 2021 | 2020 | 2019 |
| --- | --- | --- | --- | --- |
| Total Assets | 73,25 M | 75,57 M | 75,93 M | 67,49 M |
| Total Liabilities | 50,54 M | 50,57 M | 52,03 M | 42,52 M |
| Total Equity | 22,71 M | 24,99 M | 23,90 M | 24,97 M |
| Item | 2022 | 2021 | 2020 | 2019 |
| --- | --- | --- | --- | --- |
| Operating Cash Flow | 16,74 M | 13,76 M | 12,06 M | 9,70 M |
| Investing Cash Flow | -667 Jt | -245 Jt | -11,11 M | -15,42 M |
| Financing Cash Flow | -15,82 M | -8,97 M | 1,61 M | 6,49 M |
| End Cash Position | 12,42 M | 12,16 M | 7,62 M | 5,06 M |
in USD (Jt = million, M = billion, T = trilion)
Executives
| | |
| --- | --- |
| Hock E. Tan | Pres, CEO, & Exec. Director |
| Kirsten M. Spears | CFO & Chief Accounting Officer |
| Mark D. Brazeal | Chief Legal & Corp. Affairs Officer |
| Dr. Charlie B. Kawwas Ph.D. | Pres of Semiconductor Solutions |
| Alan Davidson | Chief Information Officer |
| Ji Yoo | Director of Investor Relations |
| Frank Ostojic | Sr. VP & GM of ASIC Products Division |
| Rich Nelson | Sr. VP & GM of Broadband Video Group |
| Ed Redmond | Sr. VP & GM of Compute & Connectivity Division |
How to Buy
Broadcom Inc. (AVGO)
Stocks
Interested in buying shares of this tech company? You can buy Broadcom Inc. (AVGO) shares with simple steps:
Install Nanovest app on the App Store or Play Store.

Register according to the instructions.

Verify your identity for security and convenience when buying stocks through the

KYC feature

which you can do in just 1 minute.

Top Up your balance to your Nanovest account.

Go to the stock menu, search and select

Broadcom Inc. (AVGO)

.

Click the Buy button and confirm the purchase with your desired amount. You can start with only IDR 5,000.
Before investing in the stocks you want, do some research and analysis first. You can do this by checking company profile, industry conditions, company financial reports, and analyzing previous stock price movements. This analysis is important so that you can develop an accurate investment strategy and minimize losses.
Is it Safe to Buy
Broadcom Inc. (AVGO)
Stocks on Nanovest?
Of course. Nanovest is supported by a number of professional partners who have a good reputation in providing their services. One of them is supported by S-Quantum Engine technology by Sinarmas Financial Services.
For global and US stocks, Nanovest partners with brokers registered with the United Stated Financial Industry Regulatory Authority (FINRA) – which insures brokerage accounts held by Nanovest users up to U$S 500k by the United States Securities Investor Protection Corporation (SIPC).
For crypto assets, Nanovest is registered with the Commodity Futures Trading Supervisory Agency (Bappebti). The Nanovest platform itself has also been insured through a partnership with Sinarmas Insurance.
Disclaimer
All content on this website is for informational purposes and doesn't constitute a recommendation to buy/sell any stock or digital asset. Investors should understand the nature of stocks and digital assets, including return and risk requirements of the assets. We encourage investors to fully understand the assets and risks before making any investment. Always do your own research.
See More Stocks
---