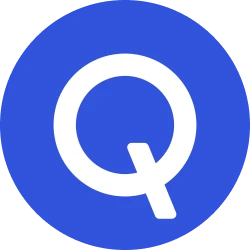 Qualcomm is a semiconductor and telecommunication technology company based in San Diego, California. The company is chiefly recognized for its wireless chipsets and CDMA and LTE technologies for mobile telecommunications.
About
Qualcomm Inc (QCOM)
Initially, few anticipated that Qualcomm would become a leader in the mobile tech world. Founded in 1985 in San Diego, California, the company was established by seven visionary engineers, including Irwin Jacobs and Andrew Viterbi. With their engineering and research backgrounds, these founders saw huge potential in mobile communication technology, a vision then considered futuristic.
However, with dedication and hard work, Qualcomm proved that CDMA (Code Division Multiple Access) technology could revolutionize the way the world communicates. Over recent decades, the company has grown from a small startup to a leading figure in the wireless tech industry with global influence.
So, what sets Qualcomm apart from other tech companies? In a word, dedication. A dedication to continuous innovation, creating the latest technologies, and supporting the global mobile industry's growth.
Vision and Mission of Qualcomm Inc (QCOM)
"We innovate to connect the world." A simple phrase that guides every step Qualcomm takes. They envision a world where all devices are interconnected, enriching lives, and pushing technological advancement for the common good.
Their mission is to develop technologies that drive the evolution of mobile communication and enable global connectivity. Qualcomm is committed to crafting solutions that meet the ever-changing demands of the world, whether it's speed, reliability, or energy efficiency.
Beyond just hardware, Qualcomm looks forward to a future where wireless technology can transform how we work, learn, and interact with each other.
Flagship Products of Qualcomm Inc (QCOM)
Here are 3 standout products from Qualcomm:
1. Snapdragon Chipset
Undoubtedly, Snapdragon is one of Qualcomm's most renowned products. A mobile processor that powers your smartphone's performance. Behind your smartphone's speed, efficiency, and impressive graphics capabilities, there's Snapdragon.
It's estimated that over 3 billion devices worldwide use Snapdragon, making it one of the most popular chipsets on the market.
2. Quick Charge Technology
Who doesn't want their phone charged up quickly? Quick Charge, Qualcomm's fast-charging technology, provides a solution for those always on the move. With Quick Charge, you can get up to 50% power in less than 30 minutes. This technology has been adopted by over 1,000 device models, covering more than 70% of the fast-charging market.
3. 5G Solutions
With the emergence of the 5G era, Qualcomm is at the forefront of innovation. They're developing chipsets, modules, and more that support 5G technology. Not just for mobile devices, this technology is also redefining industries like automotive, healthcare, and many others. In 2022 alone, it's estimated that over 750 million 5G devices utilized Qualcomm technology.
Key Figures Behind Qualcomm Inc's (QCOM) Success
Behind every company's success, there are individuals providing unmatched dedication and vision. In Qualcomm's history, a few names stand out:
1. Irwin Jacobs
Known as one of Qualcomm's founders, Dr. Irwin Jacobs played a crucial role in shaping the company's vision and direction. With a strong academic background in electrical engineering and computer science, Jacobs saw the potential of mobile communication before it became a massive trend.
Under his leadership, Qualcomm demonstrated the superiority of CDMA technology. Jacobs, with his wisdom, changed the way the world communicates via mobile phones.
2. Andrew Viterbi
As a co-founder and the main architect behind the Viterbi algorithm, Andrew played an essential role in Qualcomm's CDMA technology development.
The Viterbi algorithm, initially designed to decode received messages from problematic channels, became the cornerstone of CDMA technology. With his expertise, Qualcomm optimized mobile communication, making it faster and more efficient.
3. Paul E. Jacobs
Following in his father, Irwin Jacobs's footsteps, Paul served as Qualcomm's CEO from 2005 to 2014. During his tenure, he focused the company on next-generation technology, including 3G and 4G. Paul is recognized as a visionary who understood the future needs of the mobile market and positioned Qualcomm as a leader in mobile technology.
Qualcomm Inc (QCOM) Stock Price Fluctuations
Since its IPO (Initial Public Offering) in 1991, Qualcomm's stock has experienced numerous highs and lows, reflecting the dynamics of the tech market and the company's innovations.
One of the most notable fluctuating moments occurred in the late 1990s and early 2000s. Amidst the dot-com boom, Qualcomm's stock price soared, reaching its peak in December 1999. With a clear vision on CDMA, the company was perceived as a leader in the mobile revolution. However, when the dot-com bubble burst in the 2000s, Qualcomm's stock, like many other tech companies', saw a sharp decline.
Then, with the development and adoption of 3G and 4G technologies, Qualcomm regained momentum. In the mid-2010s, the company faced legal challenges relating to its patent licensing practices, leading to market uncertainty and affecting its stock price.
But with strategic maneuvers and swift adaptation, Qualcomm remained at the industry's forefront, with its shares stabilizing and showing growth in tandem with the emergence of 5G technology.
History and Development of Qualcomm Inc (QCOM)
From humble beginnings to becoming a global force in mobile communication technology, Qualcomm's journey is a tale of innovation, determination, and vision.
When Qualcomm was founded in 1985, its primary aim was to leverage new technology to solve mobile communication challenges.
In 1989, Qualcomm introduced CDMA technology, a revolutionary approach to mobile communication allowing more efficient and faster data transmission. This breakthrough caught the attention of the global telecommunication industry, and by 1993, CDMA was adopted as a standard for mobile communication.
With the rapid growth of mobile technology in the late 1990s, Qualcomm took major steps in developing and marketing chipsets. Snapdragon, one of the company's iconic products, was introduced during this era. Qualcomm also began its global expansion, forming partnerships with mobile device manufacturers worldwide.
Between 2006 and 2015, Qualcomm faced stiff competition and legal challenges related to patent rights and licensing. However, with strong leadership and a focus on innovation, the company not only persevered but also solidified its position as an industry leader. This era also saw the transition to 4G technology, with Qualcomm at the forefront of innovation.
With the dawn of the 5G era, Qualcomm once again showcased its adaptability. The company made massive investments in R&D for 5G technology, producing solutions that enable faster and more reliable connectivity.
Looking ahead, Qualcomm continues to strive to lead in the next-generation mobile technologies, envisioning connecting every facet of our lives.
Key Metrics
| | |
| --- | --- |
| Founded | Jul 1985 |
| Headquarters | San Diego, California, United States |
| Website | https://www.qualcomm.com/ |
| Number of employees | 51,000 |
Financial Summary
| Item | 2022 | 2021 | 2020 | 2019 |
| --- | --- | --- | --- | --- |
| Total Revenue | 44,20 M | 33,57 M | 23,53 M | 24,27 M |
| Cost of Revenue | 18,64 M | 14,26 M | 9,26 M | 8,60 M |
| Gross Profit | 25,57 M | 19,30 M | 14,28 M | 15,67 M |
| Operating Income | 15,86 M | 9,79 M | 6,26 M | 7,67 M |
| Operating Expense | 9,71 M | 9,52 M | 8,02 M | 8,01 M |
| Net Income | 12,94 M | 9,04 M | 5,20 M | 4,39 M |
| Item | 2022 | 2021 | 2020 | 2019 |
| --- | --- | --- | --- | --- |
| Total Assets | 49,01 M | 41,24 M | 35,59 M | 32,96 M |
| Total Liabilities | 31,00 M | 31,29 M | 29,52 M | 28,05 M |
| Total Equity | 18,01 M | 9,95 M | 6,08 M | 4,91 M |
| Item | 2022 | 2021 | 2020 | 2019 |
| --- | --- | --- | --- | --- |
| Operating Cash Flow | 9,10 M | 10,54 M | 5,81 M | 7,29 M |
| Investing Cash Flow | -5,80 M | -3,36 M | -5,26 M | -806 Jt |
| Financing Cash Flow | -7,20 M | -6,80 M | -5,71 M | -6,39 M |
| End Cash Position | 3,10 M | 7,12 M | 6,71 M | 11,84 M |
in USD (Jt = million, M = billion, T = trilion)
Executives
| | |
| --- | --- |
| Cristiano Renno Amon | Chief Exec. Officer, Pres & Director |
| Akash Palkhiwala | Chief Financial Officer |
| Ann N. Cathcart Chaplin | Gen. Counsel & Corp. Sec. |
| James H. Thompson | Chief Technology Officer of Qualcomm Technologies, Inc. |
| James J. Cathey | Chief Commercial Officer of Qualcomm Technologies, Inc. |
| Franklin P. Antonio | Co-Founder & Chief Scientist |
| Neil Martin | Sr. VP & Chief Accounting Officer |
| Mary A. Gendron | Sr. VP & Chief Information Officer |
| Mauricio Lopez-Hodoyan | VP of Investor Relations |
How to Buy
Qualcomm Inc (QCOM)
Stocks
Interested in buying shares of this tech company? You can buy Qualcomm Inc (QCOM) shares with simple steps:
Install Nanovest app on the App Store or Play Store.

Register according to the instructions.

Verify your identity for security and convenience when buying stocks through the

KYC feature

which you can do in just 1 minute.

Top Up your balance to your Nanovest account.

Go to the stock menu, search and select

Qualcomm Inc (QCOM)

.

Click the Buy button and confirm the purchase with your desired amount. You can start with only IDR 5,000.
Before investing in the stocks you want, do some research and analysis first. You can do this by checking company profile, industry conditions, company financial reports, and analyzing previous stock price movements. This analysis is important so that you can develop an accurate investment strategy and minimize losses.
Is it Safe to Buy
Qualcomm Inc (QCOM)
Stocks on Nanovest?
Of course. Nanovest is supported by a number of professional partners who have a good reputation in providing their services. One of them is supported by S-Quantum Engine technology by Sinarmas Financial Services.
For global and US stocks, Nanovest partners with brokers registered with the United Stated Financial Industry Regulatory Authority (FINRA) – which insures brokerage accounts held by Nanovest users up to U$S 500k by the United States Securities Investor Protection Corporation (SIPC).
For crypto assets, Nanovest is registered with the Commodity Futures Trading Supervisory Agency (Bappebti). The Nanovest platform itself has also been insured through a partnership with Sinarmas Insurance.
Disclaimer
All content on this website is for informational purposes and doesn't constitute a recommendation to buy/sell any stock or digital asset. Investors should understand the nature of stocks and digital assets, including return and risk requirements of the assets. We encourage investors to fully understand the assets and risks before making any investment. Always do your own research.
See More Stocks
---