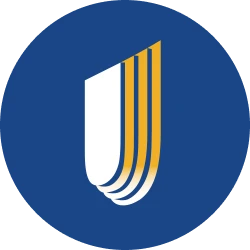 UnitedHealth Group Incorporated
UnitedHealth Group is a health and well-being service company based in America. Through its subsidiaries, such as UnitedHealthcare and Optum, this company provides a range of health services including health insurance and medical services.
About
UnitedHealth Group Incorporated (UNH)
Known as one of the giants in the health insurance industry in the United States, UnitedHealth Group Incorporated (UNH) is more than just a big name in health. Founded in 1977, UNH has grown to be one of the Fortune 500 companies dominating the health market share in the U.S.
The credibility of this company is not only visible from its long history but also from its innovation and dedication in providing quality health solutions to the public. For those curious about the company's footprint, it's important to know that UNH is based in Minnetonka, Minnesota. As a market leader, UNH has made a significant impact in improving health services in America.
Vision and Mission of UnitedHealth Group Incorporated (UNH)
UNH's vision is simple yet strong, "Helping people live healthier lives and helping to make the health system work better for everyone." Behind this statement, there's UNH's determination to enhance access and the quality of health services.
UNH believes that health is a human right, and every individual deserves the best care. The mission of this company prioritizes the best service with the latest technology, aiming to present integrated and holistic health solutions.
Products of UnitedHealth Group Incorporated (UNH)
Not many know that UNH offers a variety of products and services covering a broad spectrum of health needs. One of them is UnitedHealthcare, a division that provides health insurance products and services.
According to the latest data, over 45 million people in the U.S. have entrusted their health insurance to UnitedHealthcare. Another product is Optum, a health service platform focusing on innovation and technology. Optum serves more than 100 million individuals, providing solutions like medication management, health care services, and health information technology.
Given the magnitude of UNH in the health industry, it's no surprise that this company continues to innovate and develop its products. There are always new challenges faced, and UNH is committed to answering these challenges with the best solutions.
Key Figures of UnitedHealth Group Incorporated (UNH)
Behind the success of a company, there are always individuals who give extraordinary dedication and vision. In the history of UnitedHealth Group Incorporated, there are several unforgettable names:
1. Stephen J. Hemsley
Stephen J. Hemsley, who served as the CEO of UNH from 2006 to 2017, is a key figure who managed to transform the face of UnitedHealth Group. Under his leadership, UNH experienced significant growth and consolidated its position as the industry leader in health insurance in the United States.
Hemsley is known for his visionary leadership style, always encouraging innovation and collaboration across all business lines. Although retired as CEO, Hemsley continues to contribute as Executive Director on the company board.
2. David S. Wichmann
Succeeding Hemsley, David S. Wichmann served as the CEO from 2017 to 2021. With his profound experience in finance and business strategy, Wichmann focused UNH on technology development and global expansion. Under his leadership, UNH expanded its reach to various countries and continued to enhance the quality of its services.
3. Sir Andrew Witty
Taking office as CEO in 2021, Sir Andrew Witty brings valuable experience from the global pharmaceutical industry. Before joining UNH, Witty had led GlaxoSmithKline (GSK) as its CEO. His global vision and experience in pharmaceuticals make Witty the right figure to lead UNH in an increasingly technology-based health era.
Stock Price Fluctuations of UnitedHealth Group Incorporated (UNH)
Being one of the large companies in the United States, UNH surely has intriguing stock price dynamics. One of the most fluctuating periods occurred during the 2008 financial crisis. Like many other companies, UNH's stock experienced a drastic decline.
However, thanks to solid business strategies and quick adaptive capabilities, UNH was able to recover swiftly and even recorded impressive growth in the following years.
Subsequently, from 2019 to early 2020, UNH stocks saw significant increases, followed by a sharp decline along with the COVID-19 pandemic. However, with appropriate policies and adaptation to public health needs amid the pandemic, UNH stocks showed a positive and stable trend from mid to late 2020.
The fluctuations in UNH's stock prices reflect how the company has been able to face challenges and continuously adapt to changes in the business environment, making it one of the leading companies in the health industry.
History and Development of UnitedHealth Group Incorporated (UNH)
It all started in 1974, when Charter Med Incorporated was founded. Who would have thought that from these humble roots would grow a large tree known as UnitedHealth Group. Over time, the company saw the need to expand its services and present more innovative health solutions for the American public.
In 1977, the company underwent major transformation under the name United Healthcare Corporation. However, the most significant moment might be in 1984 when Dr. Paul Ellwood, a pioneer in "managed care," introduced this concept to United Healthcare. This idea propelled the company to focus on improving the quality of healthcare while minimizing costs.
During the 1990s, UnitedHealth Group developed many innovations, including an approach that prioritizes patients in the healthcare system. They also launched the first consumer-designed health insurance product, allowing individuals to have more control over their health decisions.
1998 marked another historical milestone when United Healthcare Corporation officially changed its name to UnitedHealth Group. Under this new banner, the company continued to expand the scope of its services.
One of its strategic moves was the acquisition of MetraHealth in the same year, a company resulting from the merger of the health insurance operations of MetLife and The Travelers Insurance Company.
The 2000s saw UnitedHealth Group strengthening its position as an industry leader. They acquired various companies, including Pacificare Health Systems in 2005 and Sierra Health Services in 2008, enhancing their reach and capabilities.
To this day, UnitedHealth Group remains committed to innovation and providing quality health services to the public. With its rich historical footprint and unwavering dedication, it's no wonder that UNH continues to be a prime reference in the global health industry.
Key Metric
| | |
| --- | --- |
| Founded | Jan 1977 |
| Headquarters | Minnetonka, United States |
| Website | https://www.unitedhealthgroup.com/ |
| Number of employees | 400,000 |
Financial Summary
| Item | 2022 | 2021 | 2020 | 2019 |
| --- | --- | --- | --- | --- |
| Total Revenue | 324,16 M | 287,60 M | 257,14 M | 242,16 M |
| Cost of Revenue | 244,55 M | 217,95 M | 190,14 M | 184,56 M |
| Gross Profit | 79,62 M | 69,65 M | 67,00 M | 57,60 M |
| Operating Income | 28,44 M | 23,97 M | 22,41 M | 19,69 M |
| Operating Expense | 51,18 M | 45,68 M | 44,60 M | 37,91 M |
| Net Income | 20,12 M | 17,29 M | 15,40 M | 13,84 M |
| Item | 2022 | 2021 | 2020 | 2019 |
| --- | --- | --- | --- | --- |
| Total Assets | 245,71 M | 212,21 M | 197,29 M | 173,89 M |
| Total Liabilities | 159,36 M | 135,73 M | 126,75 M | 111,73 M |
| Total Equity | 86,35 M | 76,48 M | 70,54 M | 62,16 M |
| Item | 2022 | 2021 | 2020 | 2019 |
| --- | --- | --- | --- | --- |
| Operating Cash Flow | 26,21 M | 22,34 M | 22,17 M | 18,46 M |
| Investing Cash Flow | -28,48 M | -10,37 M | -12,53 M | -12,70 M |
| Financing Cash Flow | 4,23 M | -7,46 M | -3,60 M | -5,63 M |
| End Cash Position | 23,37 M | 21,38 M | 16,92 M | 10,99 M |
in USD (Jt = million, M = billion, T = trilion)
Executives
| | |
| --- | --- |
| Sir Andrew Philip Witty | CEO & Non-Independent Director |
| Dirk C. McMahon | Pres & COO |
| John F. Rex | Exec. VP & CFO |
| Rupert Bondy | Exec. VP, Chief Legal Officer & Corp. Sec. |
| Brian Robert Thompson | Exec. VP & CEO of UnitedHealthcare |
| Thomas Edward Roos | Sr. VP & Chief Accounting Officer |
| Sandeep Dadlani | Exec. VP and Chief Digital & Technology Officer |
| Zachary William Sopcak | Sr. VP of Capital Markets Communications & Investor Relations |
| Jennifer Mound Smoter | Sr. VP & Chief Communications Officer |
How to Buy
UnitedHealth Group Incorporated (UNH)
Stocks
Interested in buying shares of this tech company? You can buy UnitedHealth Group Incorporated (UNH) shares with simple steps:
Install Nanovest app on the App Store or Play Store.

Register according to the instructions.

Verify your identity for security and convenience when buying stocks through the

KYC feature

which you can do in just 1 minute.

Top Up your balance to your Nanovest account.

Go to the stock menu, search and select

UnitedHealth Group Incorporated (UNH)

.

Click the Buy button and confirm the purchase with your desired amount. You can start with only IDR 5,000.
Before investing in the stocks you want, do some research and analysis first. You can do this by checking company profile, industry conditions, company financial reports, and analyzing previous stock price movements. This analysis is important so that you can develop an accurate investment strategy and minimize losses.
Is it Safe to Buy
UnitedHealth Group Incorporated (UNH)
Stocks on Nanovest?
Of course. Nanovest is supported by a number of professional partners who have a good reputation in providing their services. One of them is supported by S-Quantum Engine technology by Sinarmas Financial Services.
For global and US stocks, Nanovest partners with brokers registered with the United Stated Financial Industry Regulatory Authority (FINRA) – which insures brokerage accounts held by Nanovest users up to U$S 500k by the United States Securities Investor Protection Corporation (SIPC).
For crypto assets, Nanovest is registered with the Commodity Futures Trading Supervisory Agency (Bappebti). The Nanovest platform itself has also been insured through a partnership with Sinarmas Insurance.
Disclaimer
All content on this website is for informational purposes and doesn't constitute a recommendation to buy/sell any stock or digital asset. Investors should understand the nature of stocks and digital assets, including return and risk requirements of the assets. We encourage investors to fully understand the assets and risks before making any investment. Always do your own research.
See More Stocks
---