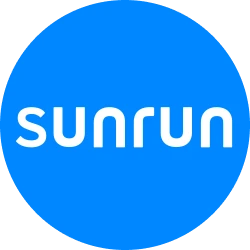 Sunrun is a leading solar energy company in America that provides solar panel installations and energy storage solutions for homes. Founded in 2007, the company's goal is to reduce reliance on fossil fuels by making solar power more affordable for consumers.
About
Sunrun Inc. (RUN)
Sunrun Inc., recognized as one of the foremost solar energy companies in the United States, was established in 2007. Behind the inception of this company stand two visionary figures, Lynn Jurich and Edward Fenster. They began with a singular vision: to make it easier for homeowners to access renewable solar energy.
In a relatively short span of time, Sunrun solidified its position as the market leader in residential solar power installations in the United States. Now publicly traded under the stock symbol 'RUN' on NASDAQ, Sunrun has displayed impressive performance. Their annual reports indicate consistent growth, reflecting the increasing trust of the American public in solar power as a sustainable energy alternative.
Sustainability is key in Sunrun's business. They don't merely offer solar panels; the company is also actively investing in research and innovation to maximize solar energy potential. Through various collaborations with research institutions, Sunrun continually strives to enhance the efficiency and effectiveness of their products.
Vision and Mission of Sunrun Inc. (RUN)
Sunrun is determined to lead the sustainable energy revolution. They believe that with solar energy, every home can be part of the solution in reducing carbon emissions and combating climate change. Sunrun's mission is to simplify the transition to solar power for every homeowner.
By integrating the latest technology, unmatched customer service, and an innovative business model, Sunrun wants to ensure that you can easily and economically switch to cleaner and greener energy.
Beyond just business, Sunrun believes in the positive social impact of renewable energy. They are committed to ensuring that every individual has access to affordable and sustainable energy, helping to forge a brighter future for all.
Products of Sunrun Inc. (RUN)
1. Brightbox
Brightbox is Sunrun's solar energy storage solution. This product allows homeowners to store energy generated by their solar panels for use when the sun isn't shining. To date, over 50,000 consumers in America have utilized Brightbox to achieve energy independence.
2. Sunrun Solar Panels
Sunrun's solar panels are their flagship product. With advanced technology, these panels are capable of producing energy with high efficiency. Recent reports indicate that over 300,000 homes in America have been fitted with solar panels from Sunrun.
3. Sunrun Services
Sunrun's focus isn't solely on products, but also on services. They offer maintenance, upkeep, and other services to their consumers. This demonstrates Sunrun's dedication to ensuring that every installation operates optimally.
Key Figures of Sunrun Inc. (RUN)
Behind the success of a company, there are always individuals who provide extraordinary dedication and vision. In the history of Sunrun Inc., there are several unforgettable names:
1. Lynn Jurich
As one of the founders of Sunrun Inc., Lynn Jurich played a pivotal role in the company's growth and development. As CEO, Lynn led with a strong vision to transform how America views renewable energy. With an educational background from Stanford University and work experience in Silicon Valley, Lynn combines innovative thinking with proven leadership skills to expand Sunrun's reach.
2. Edward Fenster
Edward Fenster, alongside Lynn Jurich, is a founder of Sunrun. As Chairman, Edward oversees corporate strategy and financing, ensuring the company remains true to its original mission. Edward possesses particular expertise in finance and investment, which he has utilized to guide Sunrun through various growth phases.
3. Chris Dawson
Chris Dawson, serving as Sunrun's COO for 4 years until 2021, was responsible for the company's daily operations. With extensive experience in the solar energy industry, Chris ensured every aspect, from solar panel installation to customer service, ran smoothly. His leadership in maximizing operational efficiency has helped Sunrun maintain its reputation as one of the leading solar energy solution providers in America.
Stock Price Fluctuations of Sunrun Inc. (RUN)
Since its debut on the NASDAQ stock exchange, Sunrun Inc. has experienced significant stock price fluctuations. Notable moments in the company's stock history can be observed in this article. After conducting its Initial Public Offering (IPO) in 2015, Sunrun's stock price surged.
This marked investors' confidence in the potential of the solar energy market and Sunrun's position as a major player in the industry. In 2018, the company faced several challenges, including increasing competition and changes in government policies related to renewable energy incentives. Consequently, Sunrun's stock price fluctuated significantly throughout the year, witnessing sharp declines.
In 2020, Sunrun announced the acquisition of a similar company, Vivint Solar. The market positively received this acquisition, with Sunrun's stock price sharply rising post-announcement. This signified investor confidence that Sunrun would continue leading the solar energy market in America with increased capacity and broader reach.
History and Developments of Sunrun Inc. (RUN)
In a classroom at Stanford University, Lynn Jurich and Edward Fenster conceived a revolutionary idea: how to make solar energy accessible for every home in America.
From there, in 2007, Sunrun Inc. was born with the mission to simplify the transition to solar energy for every homeowner.In its initial years, the company focused on financing and developing a business model that allowed consumers to lease solar panels without upfront costs.
In 2010, Sunrun began expanding its reach beyond California, targeting markets in other states offering incentives for renewable energy. During this period, Sunrun also introduced innovations like monitoring systems, allowing homeowners to track real-time energy production from their solar panels.
In 2015, with a growing customer base and strong industry reputation, Sunrun decided to go public by launching its IPO on NASDAQ. This IPO garnered significant investor attention and became one of the largest in the solar energy sector that year. Post-IPO, Sunrun continued to expand its operations, even in the face of challenges from changing government policies and intense industry competition.
However, with strong leadership and a focus on innovation, Sunrun successfully navigated these obstacles. A significant moment occurred in 2020 when Sunrun announced its acquisition of Vivint Solar, a strategic move that positioned Sunrun as the market leader in residential solar power installations in the United States. Throughout all these highs and lows, Sunrun remains committed to its foundational mission: changing how America produces and uses energy, one home at a time.
Key Metrics
| | |
| --- | --- |
| Founded | Jan 2007 |
| Headquarters | San Francisco, California, United States |
| Website | https://www.sunrun.com/ |
| Number of employees | 12,408 |
Financial Summary
| Item | 2022 | 2021 | 2020 | 2019 |
| --- | --- | --- | --- | --- |
| Total Revenue | 2,32 M | 1,61 M | 922 Jt | 858 Jt |
| Cost of Revenue | 2,02 M | 1,37 M | 743 Jt | 645 Jt |
| Gross Profit | 298 Jt | 244 Jt | 178 Jt | 212 Jt |
| Operating Income | -662 Jt | -666 Jt | -465 Jt | -215 Jt |
| Operating Expense | 960 Jt | 910 Jt | 643 Jt | 428 Jt |
| Net Income | 173 Jt | -79 Jt | -173 Jt | 26 Jt |
| Item | 2022 | 2021 | 2020 | 2019 |
| --- | --- | --- | --- | --- |
| Total Assets | 19,27 M | 16,48 M | 14,38 M | 5,81 M |
| Total Liabilities | 11,09 M | 8,91 M | 7,09 M | 4,17 M |
| Total Equity | 8,18 M | 7,57 M | 7,29 M | 1,64 M |
| Item | 2022 | 2021 | 2020 | 2019 |
| --- | --- | --- | --- | --- |
| Operating Cash Flow | -848 Jt | -817 Jt | -317 Jt | -204 Jt |
| Investing Cash Flow | -2,09 M | -1,69 M | -497 Jt | -843 Jt |
| Financing Cash Flow | 3,04 M | 2,65 M | 1,16 M | 1,11 |
| End Cash Position | 953 Jt | 850 Jt | 708 Jt | 363 Jt |
in USD (Jt = million, M = billion, T = trilion)
Executives
| | |
| --- | --- |
| Edward Harris Fenster | Co-Founder & Executive Co-Chair of the Board |
| Lynn Michelle Jurich | Co-Founder, Executive Co-Chair of the Board |
| Mary Grace Powell | CEO & Director |
| Danny Abajian | CFO, Principal Financial Officer & Principal Accounting Officer |
| Jeanna Steele | Chief Legal & People Officer |
| Paul S. Dickson | Chief Revenue Officer |
| Patrick Jobin | Senior VP of Finance & Investor Relations |
| Andrew Newbold | Director of Communications |
| Chance Allred | Chief Experience Officer |
How to Buy
Sunrun Inc. (RUN)
Stocks
Interested in buying shares of this tech company? You can buy Sunrun Inc. (RUN) shares with simple steps:
Install Nanovest app on the App Store or Play Store.

Register according to the instructions.

Verify your identity for security and convenience when buying stocks through the

KYC feature

which you can do in just 1 minute.

Top Up your balance to your Nanovest account.

Go to the stock menu, search and select

Sunrun Inc. (RUN)

.

Click the Buy button and confirm the purchase with your desired amount. You can start with only IDR 5,000.
Before investing in the stocks you want, do some research and analysis first. You can do this by checking company profile, industry conditions, company financial reports, and analyzing previous stock price movements. This analysis is important so that you can develop an accurate investment strategy and minimize losses.
Is it Safe to Buy
Sunrun Inc. (RUN)
Stocks on Nanovest?
Of course. Nanovest is supported by a number of professional partners who have a good reputation in providing their services. One of them is supported by S-Quantum Engine technology by Sinarmas Financial Services.
For global and US stocks, Nanovest partners with brokers registered with the United Stated Financial Industry Regulatory Authority (FINRA) – which insures brokerage accounts held by Nanovest users up to U$S 500k by the United States Securities Investor Protection Corporation (SIPC).
For crypto assets, Nanovest is registered with the Commodity Futures Trading Supervisory Agency (Bappebti). The Nanovest platform itself has also been insured through a partnership with Sinarmas Insurance.
Disclaimer
All content on this website is for informational purposes and doesn't constitute a recommendation to buy/sell any stock or digital asset. Investors should understand the nature of stocks and digital assets, including return and risk requirements of the assets. We encourage investors to fully understand the assets and risks before making any investment. Always do your own research.
See More Stocks
---