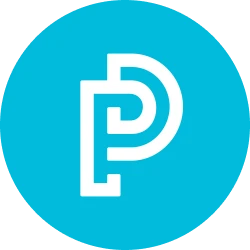 Plug Power specializes in developing hydrogen fuel cell technology for electric traction applications. Its primary products include fuel cell systems for the forklift market and other heavy-duty electric vehicles.
About
Plug Power, Inc.
Plug Power, Inc. distinguishes itself as a pioneer in hydrogen fuel cell technology. Established in 1997 in Latham, New York, Plug Power embarked on a mission to lead the world's transformation towards clean and sustainable energy.
Their journey wasn't always smooth, but with unwavering determination and dedication, they weathered storms and continuously made their mark in the clean energy sector. The company has forged strategic relationships with industry giants like Amazon and Walmart to ensure the integration of their hydrogen fuel cell technology into these large corporations' daily operations.
With over 25,000 fuel cell units shipped worldwide, Plug Power stands as a market leader in hydrogen fuel cell solutions. Beyond their impressive achievements, the essence of Plug Power is not just about numbers. It's a story of how vision, backed by the right technology and innovation, can change the world.
Vision and Mission of Plug Power, Inc. (PLUG)
When you hear the name Plug Power, you might immediately think of cutting-edge technology and innovation. However, beyond that, the company is driven by a profound vision and mission. They aspire to shape a world where clean energy is not just a dream but a tangible reality for everyone.
Their vision is to "power the world with clean energy". They envision a world where hydrogen energy is at the heart of the global energy ecosystem. Committed to "perfecting hydrogen fuel cell power," Plug Power is dedicated to advancing this technology to be accessible across various industry sectors and consumers.
This vision and mission are not mere words on paper but are tangible commitments reflected in every product, solution, and partnership they foster. It's their pledge to the world to create a cleaner and more sustainable future.
Products of Plug Power, Inc. (PLUG)
Plug Power recognizes that to realize their vision, they need innovative and efficient products. Consequently, the company has developed several flagship products that have been well-received in the market.
GenDrive

: This is a hydrogen fuel cell solution specially designed for industrial vehicles, such as forklift trucks. With more than 20,000 units utilized by customers globally, GenDrive has become the go-to choice for businesses aiming to boost operational efficiency while reducing their carbon footprint.

GenFuel

: A hydrogen fueling solution that facilitates continuous 24/7 operations. With over 100 refueling stations installed, GenFuel ensures customers can effortlessly and quickly refuel their hydrogen fuel cells.

GenCare

: A maintenance and customer support service designed to ensure all Plug Power products operate at their peak performance. Currently, over 90% of Plug Power's customers utilize the GenCare service.
These three products stand as testament to Plug Power's commitment to providing the world with innovative, efficient, and reliable hydrogen energy solutions.
Key Figures Behind the Success of Plug Power, Inc. (PLUG)
A company is not just powered by its products and technology, but also by the people who bring it to life. Let's get to know three key individuals who have played a crucial role in Plug Power's journey.
1. Andy Marsh
Serving as the CEO since 2008, Andy Marsh has been a vital pillar in the growth and expansion of Plug Power. With a background in both engineering and business, Marsh has combined strategic vision and technical understanding to steer the company through both challenges and successes. Under his leadership, Plug Power has successfully broadened its market reach and solidified its position as a leader in the hydrogen fuel cell industry.
2. Paul Middleton
As the Chief Financial Officer (CFO), Paul Middleton holds a pivotal role in managing the company's finances and investments. With his extensive experience, Middleton ensures that Plug Power's financial resources are allocated wisely, supporting innovation while maintaining the company's financial stability.
3. Tim Cortes
Acting as the Chief Operating Officer (COO), Dr. Rao is responsible for the company's daily operations. With a robust background in engineering and business, he ensures that every aspect from supply chain to production operates smoothly and efficiently. His leadership guarantees that Plug Power products consistently meet the highest quality standards.
Stock Price Fluctuations of Plug Power, Inc. (PLUG)
As a company at the forefront of technological innovation, Plug Power's stock frequently undergoes significant fluctuations. However, certain moments where stock price changes have particularly caught attention.
In the early 2010s, Plug Power stock faced significant pressure due to market skepticism about the future of hydrogen energy. However, with strategic partnerships and successful product development, their stocks began showing signs of recovery by mid-decade.
Then, in 2020, Plug Power stock surged dramatically, fueled by investor optimism about the long-term prospects of the hydrogen industry and recognition of the company's achievements. The stock price soared by over 900% that year, marking it as one of the best-performing stocks in the market.
Yet, like many tech stocks, Plug Power is not immune to volatility. In early 2021, their stock underwent a significant correction amid questions about industry valuations and short-term prospects. Nevertheless, with a robust business foundation and commitment to innovation, many analysts remain optimistic about Plug Power's long-term future.
History and Evolution of Plug Power, Inc. (PLUG)
Success doesn't happen overnight, and such is the tale of Plug Power, Inc. Their journey began in 1997 when the company was founded in Latham, New York. From the outset, Plug Power had a clear vision to transform the energy industry with hydrogen fuel cell technology.
In the initial years, the company's focus was on research and development. They believed that the potential for clean energy solutions lay in hydrogen. However, convincing the market and investors of this technology's potential was no easy feat. Their first challenge came in the form of skepticism and technological uncertainty. But with a dedicated team and unwavering determination, Plug Power managed to overcome these hurdles.
2007 marked a historic milestone for the company. They launched their debut product, GenDrive, a hydrogen fuel cell solution for industrial vehicles. This launch not only signified the company's technological progress but also the market's faith in the solutions they offered.
Later, in the mid-2010s, Plug Power fortified its industry position by forming strategic partnerships with major industry players, such as Amazon and Walmart. These collaborations allowed Plug Power's technology to be integrated into these giants' daily operations, enhancing Plug Power's visibility and credibility globally.
Perhaps their most significant achievement came in the last decade. With rising global awareness about climate change and the need for sustainable energy solutions, hydrogen technology began to find its world stage. Plug Power, with its experience and commitment, quickly emerged as a key player in this industry.
Reflecting their commitment to innovation, in 2020, Plug Power announced their ambitious goal of producing 500 tons of hydrogen daily by 2025 and 1,000 tons daily by 2028. With this aim, they're not just focusing on technology provision but also on building a sustainable hydrogen energy ecosystem.
From humble beginnings to becoming leaders in the hydrogen energy industry, Plug Power's story exemplifies what can be achieved with a clear vision, consistent innovation, and the determination to tackle challenge after challenge.
Key Metrics
| | |
| --- | --- |
| Founded | 1997 |
| Headquarters | Latham, NY, United States |
| Website | https://www.plugpower.com/ |
| Number of employees | 3,353 |
Financial Summary
| Item | 2022 | 2021 | 2020 | 2019 |
| --- | --- | --- | --- | --- |
| Total Revenue | 701 Jt | 502 Jt | -100 Jt | 230 Jt |
| Cost of Revenue | 895 Jt | 673 Jt | 322 Jt | 202 Jt |
| Gross Profit | -194 Jt | -171 Jt | -423 Jt | 27 Jt |
| Operating Income | -657 Jt | -415 Jt | -550 Jt | -50 Jt |
| Operating Expense | 463 Jt | 244 Jt | 126 Jt | 78 Jt |
| Net Income | -724 Jt | -459 Jt | -461 Jt | -85 Jt |
| Item | 2022 | 2021 | 2020 | 2019 |
| --- | --- | --- | --- | --- |
| Total Assets | 5,76 M | 5,95 M | 2,42 M | 771 Jt |
| Total Liabilities | 1,70 M | 1,34 M | 910 Jt | 636 Jt |
| Total Equity | 4,06 M | 4,61 M | 1,51 M | 134 Jt |
| Item | 2022 | 2021 | 2020 | 2019 |
| --- | --- | --- | --- | --- |
| Operating Cash Flow | -828 Jt | -358 Jt | -156 Jt | -51 Jt |
| Investing Cash Flow | -679 Jt | -1,74 M | -95 Jt | -14 Jt |
| Financing Cash Flow | -77 Jt | 3,60 M | 1,52 M | 325 |
| End Cash Position | 1,55 M | 3,13 M | 1,63 M | 369 |
in USD (Jt = million, M = billion, T = trilion)
Executives
| | |
| --- | --- |
| Andrew J. Marsh | President, CEO & Director |
| Paul B. Middleton CPA | Executive VP & CFO |
| Gerard L. Conway Jr. | Executive VP, General Counsel & Corporate Secretary |
| Keith C. Schmid | Executive Vice President of Special Projects |
| Jose Luis Crespo | Executive VP & GM of Material Handling |
| Sanjay K. Shrestha | Executive VP, GM of Energy Solutions & Chief Strategy Officer |
| Martin D. Hull | Chief Accounting Officer & Corporate Controller |
| Tim Cortes | Chief Technology Officer |
| Dr. Preeti Pande Ph.D. | Chief Marketing Officer |
How to Buy
Plug Power, Inc.
Stocks
Interested in buying shares of this tech company? You can buy Plug Power, Inc. shares with simple steps:
Install Nanovest app on the App Store or Play Store.

Register according to the instructions.

Verify your identity for security and convenience when buying stocks through the

KYC feature

which you can do in just 1 minute.

Top Up your balance to your Nanovest account.

Go to the stock menu, search and select

Plug Power, Inc.

.

Click the Buy button and confirm the purchase with your desired amount. You can start with only IDR 5,000.
Before investing in the stocks you want, do some research and analysis first. You can do this by checking company profile, industry conditions, company financial reports, and analyzing previous stock price movements. This analysis is important so that you can develop an accurate investment strategy and minimize losses.
Is it Safe to Buy
Plug Power, Inc.
Stocks on Nanovest?
Of course. Nanovest is supported by a number of professional partners who have a good reputation in providing their services. One of them is supported by S-Quantum Engine technology by Sinarmas Financial Services.
For global and US stocks, Nanovest partners with brokers registered with the United Stated Financial Industry Regulatory Authority (FINRA) – which insures brokerage accounts held by Nanovest users up to U$S 500k by the United States Securities Investor Protection Corporation (SIPC).
For crypto assets, Nanovest is registered with the Commodity Futures Trading Supervisory Agency (Bappebti). The Nanovest platform itself has also been insured through a partnership with Sinarmas Insurance.
Disclaimer
All content on this website is for informational purposes and doesn't constitute a recommendation to buy/sell any stock or digital asset. Investors should understand the nature of stocks and digital assets, including return and risk requirements of the assets. We encourage investors to fully understand the assets and risks before making any investment. Always do your own research.
See More Stocks
---