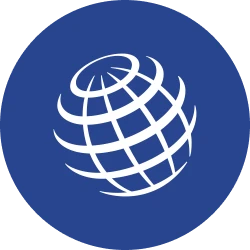 PepsiCo is a global food and beverage company based in the United States. Beyond its iconic soda product, Pepsi, the company also owns a range of other food and beverage brands such as Frito-Lay, Tropicana, Gatorade, and Quaker Oats.
About
PepsiCo, Inc. (PEP)
Starting its journey in 1898, PepsiCo originated from humble beginnings with the invention of a carbonated beverage by Caleb Bradham, a pharmacist in North Carolina. But it was more than just a drink; it marked the start of an empire. Who would have thought a pharmacist's creation would transform into one of the world's largest food and beverage conglomerates?
With consistent growth, in 1965, PepsiCo spread its wings by merging with Frito-Lay, a snack company from Texas. This was the beginning of a perfect blend between beverages and food. Not stopping there, PepsiCo continued to add to its portfolio of popular brands, establishing itself as a global player.
Not only strong in the US, PepsiCo has a global presence in over 200 countries. With a commitment to innovation and sustainability, the company has left its mark across the globe, delivering distinct tastes and quality products to the worldwide community.
Vision and Mission of PepsiCo, Inc. (PEP)
PepsiCo's vision is "Building a better future through a healthier food and beverage system". This isn't just mere words, but a reflection of PepsiCo's commitment to providing healthier products and contributing to environmental sustainability.
With a mission "To provide consumers with delicious and nutritious food and beverage choices", PepsiCo emphasizes the importance of quality and innovation. In line with this, the company also focuses on sustainable farming, carbon emission reduction, and efficient water use in its production.
PepsiCo's commitment isn't just to its consumers, but also to the environment and the community. The company strives to be a part of the solution in addressing global challenges, such as climate change and hunger.
Products of PepsiCo, Inc. (PEP)
1. Pepsi: A Global Icon
Who isn't familiar with Pepsi? With billions of consumers worldwide, this carbonated drink has various variants, from Diet Pepsi to Pepsi Max, each with its unique characteristic.
2. Snacks: Lays, Doritos, and More
Lays and Doritos are just two of the many snack products owned by PepsiCo. Both have hundreds of millions of consumers. With diverse flavors and constant innovation, these products never fail to win over consumers.
3. Other Products: Tropicana, Gatorade, and Quaker Oats
Beyond carbonated drinks and snacks, PepsiCo also offers products like Tropicana (fruit juice), Gatorade (isotonic drink), and Quaker Oats. Each has consumers ranging from millions to hundreds of millions.
Key Figures Behind PepsiCo, Inc. (PEP)
Behind the success of a company, there are always individuals who bring extraordinary dedication and vision. In PepsiCo's history, there are a few unforgettable names:
1. Caleb Bradham
Caleb Bradham, a pharmacist from North Carolina, is the genius behind the invention of Pepsi in 1898. Bradham developed this drink hoping it would serve as a digestive aid and energy booster.
Who would have guessed that this drink, originally named "Brad's Drink", would become one of the most popular carbonated beverages in the world? Bradham didn't just create the formula; he also laid the foundation for a strong brand, leaving a legacy that lives on today.
2. Indra Nooyi
Serving as PepsiCo's CEO from 2006 to 2018, Indra Nooyi is recognized as one of the most influential women in global business.
Under her leadership, PepsiCo expanded its portfolio by acquiring healthy products and stressed the importance of sustainability. Nooyi is known for her clear vision, high dedication, and capability to lead change in a competitive industry.
3. Donald M. Kendall
As CEO in 1965, Donald M. Kendall had a vision to merge two major businesses: Pepsi-Cola and Frito-Lay. As a result, PepsiCo was born, offering a diverse portfolio of beverage and snack products. Kendall was known for his entrepreneurial spirit, guiding the company through an era of global expansion and innovation.
Fluctuations in PepsiCo, Inc. (PEP) Stock Price
Like many other major companies, PepsiCo was impacted by the global financial crisis of 2008. Its stock price experienced a significant decline, reflecting market uncertainties and consumer pressures. However, with the right strategy, the company managed to rebound in a relatively short period, demonstrating its resilience in the face of economic instability.
Under the leadership of Indra Nooyi, PepsiCo expanded its focus to healthier products and diversified its portfolio. This shift mirrored consumers' growing demand for healthier options. As a result, PepsiCo's stock saw a significant rise in the mid-2010s, reflecting investors' confidence in the company's new direction.
The carbonated beverage market, especially in the United States, began to decline in the early 2020s. Public awareness of the health impacts of excessive soda consumption, along with government regulations, posed challenges for PepsiCo. Nevertheless, with a diversified product portfolio and recent innovations, the company persevered and demonstrated the strength of its brand.
History and Developments of PepsiCo, Inc. (PEP)
Not many know that PepsiCo's origins began as a kitchen experiment. In 1898, Caleb Bradham, a pharmacist, set out to create a beverage that was not only refreshing but also beneficial for digestion. Bradham believed his carbonated drink, initially named "Brad's Drink," would be a remedy for dyspepsia (digestive upset). However, in 1898, its name changed to Pepsi-Cola, and from there, a legend was born.
After its initial success, Pepsi-Cola expanded rapidly. But adversity struck during the Great Depression of the 1930s. With skyrocketing sugar prices, the company went bankrupt in 1923. However, through perseverance and strong vision, the company was bought and made a triumphant return. By the end of the 1930s, with the innovative introduction of 12-ounce bottles, Pepsi won over consumers and showcased its resurgence.
In 1965, a new chapter began when Pepsi-Cola decided to merge with Frito-Lay, forming PepsiCo. With the combined strength of carbonated beverages and snacks, PepsiCo positioned itself as a major player in the global food and beverage industry. During this period, the company launched iconic products such as Diet Pepsi and expanded into international markets.
When Indra Nooyi took the helm as CEO, she brought a breath of fresh air to the company. The emphasis was placed on healthier products and environmental sustainability. Under her leadership, PepsiCo acquired Tropicana and Quaker Oats, enriching the portfolio with healthier options. Nooyi also stressed the importance of sustainability with initiatives like efficient water use and reducing carbon footprint.
In today's era, PepsiCo continues to innovate. Noticing a consumer trend towards health-consciousness, the company introduced products with reduced sugar, salt, and fat contents.
However, challenges persist, especially with increasing regulations and evolving consumer tastes. Nonetheless, with a robust historical legacy and dedication to innovation, PepsiCo remains a titan in the global food and beverage industry.
Key Metrics
| | |
| --- | --- |
| Founded | 1965 |
| Headquarters | Purchase, New York, United States |
| Website | https://www.pepsico.com/ |
| Number of employees | 315,000 |
Financial Summary
| Item | 2022 | 2021 | 2020 | 2019 |
| --- | --- | --- | --- | --- |
| Total Revenue | 86,39 M | 79,47 M | 70,37 M | 67,16 M |
| Cost of Revenue | 40,58 M | 37,08 M | 31,80 M | 30,13 M |
| Gross Profit | 45,82 M | 42,40 M | 38,58 M | 37,03 M |
| Operating Income | 11,36 M | 11,16 M | 10,08 M | 10,29 M |
| Operating Expense | 34,46 M | 31,24 M | 28,50 M | 26,74 M |
| Net Income | 8,91 M | 7,62 M | 7,12 M | 7,31 M |
| Item | 2022 | 2021 | 2020 | 2019 |
| --- | --- | --- | --- | --- |
| Total Assets | 92,19 M | 92,38 M | 92,92 M | 78,55 M |
| Total Liabilities | 74,91 M | 76,23 M | 79,37 M | 63,68 M |
| Total Equity | 17,27 M | 16,15 M | 13,55 M | 14,87 M |
| Item | 2022 | 2021 | 2020 | 2019 |
| --- | --- | --- | --- | --- |
| Operating Cash Flow | 10,81 M | 11,62 M | 10,61 M | 9,65 M |
| Investing Cash Flow | -2,43 M | -3,27 M | -11,62 M | -6,44 M |
| Financing Cash Flow | -8,52 M | -10,78 M | 3,82 M | -8,49 M |
| End Cash Position | 5,10 M | 5,71 M | 8,25 M | 5,57 M |
in USD (Jt = million, M = billion, T = trilion)
Executives
| | |
| --- | --- |
| Ramon Luis Laguarta | Chairman & CEO |
| Hugh F. Johnston | Vice Chairman, Exec. VP & CFO |
| Kirk Tanner | Chief Exec. Officer of PepsiCo Beverages North America |
| Silviu Yeugeniu Popovici | Chief Exec. Officer of Europe |
| Steven C. Williams | Chief Exec. Officer of PepsiCo Foods North America |
| Gregg Roden | Exec. VP & COO |
| Rene Lammers | Exec. VP & Chief Science Officer |
| Seth Cohen | Sr. VP & Global Chief Information Officer |
| David J. Flavell | Exec. VP, Gen. Counsel & Corp. Sec. |
How to Buy
PepsiCo, Inc. (PEP)
Stocks
Interested in buying shares of this tech company? You can buy PepsiCo, Inc. (PEP) shares with simple steps:
Install Nanovest app on the App Store or Play Store.

Register according to the instructions.

Verify your identity for security and convenience when buying stocks through the

KYC feature

which you can do in just 1 minute.

Top Up your balance to your Nanovest account.

Go to the stock menu, search and select

PepsiCo, Inc. (PEP)

.

Click the Buy button and confirm the purchase with your desired amount. You can start with only IDR 5,000.
Before investing in the stocks you want, do some research and analysis first. You can do this by checking company profile, industry conditions, company financial reports, and analyzing previous stock price movements. This analysis is important so that you can develop an accurate investment strategy and minimize losses.
Is it Safe to Buy
PepsiCo, Inc. (PEP)
Stocks on Nanovest?
Of course. Nanovest is supported by a number of professional partners who have a good reputation in providing their services. One of them is supported by S-Quantum Engine technology by Sinarmas Financial Services.
For global and US stocks, Nanovest partners with brokers registered with the United Stated Financial Industry Regulatory Authority (FINRA) – which insures brokerage accounts held by Nanovest users up to U$S 500k by the United States Securities Investor Protection Corporation (SIPC).
For crypto assets, Nanovest is registered with the Commodity Futures Trading Supervisory Agency (Bappebti). The Nanovest platform itself has also been insured through a partnership with Sinarmas Insurance.
Disclaimer
All content on this website is for informational purposes and doesn't constitute a recommendation to buy/sell any stock or digital asset. Investors should understand the nature of stocks and digital assets, including return and risk requirements of the assets. We encourage investors to fully understand the assets and risks before making any investment. Always do your own research.
See More Stocks
---