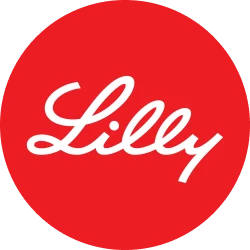 Eli Lilly is an American multinational pharmaceutical company focusing on the discovery, development, and distribution of medications. With a history dating back to 1876, this company has made several significant contributions to the medical field.
About
Eli Lilly and Company (LLY)
Established in 1876 in Indianapolis, Indiana, USA, Eli Lilly has been dedicated to the research and development of medications. Founded by Eli Lilly, a colonel in the US civil war, the company has grown and evolved into a pharmaceutical industry giant with a presence in over 125 countries.
The history of Eli Lilly is not only about creating medications but also about innovation. They were the first to mass-produce insulin in 1923, a breakthrough that has saved millions of lives worldwide. Throughout its journey, Eli Lilly has remained committed to creating sustainable health solutions, focusing on solid scientific research.
Vision and Mission of Eli Lilly and Company (LLY)
Every major company surely has a compass guiding it, and Eli Lilly is no exception. They have a vision to become the most trusted pharmaceutical company in the world. Moreover, their mission is to create medications that can enhance the quality of human life and to serve the community with quality products.
With these vision and mission, Eli Lilly is not solely focused on profits. They strive to ensure that every product produced is the result of rigorous scientific research, allowing consumers to gain maximum benefits from the medications they consume.
Key Products of Eli Lilly and Company (LLY)
Speaking of Eli Lilly's products, there are numerous medications that they have created and that are available on the market. One of them is Cialis, a medication for treating erectile dysfunction that has been used by millions of men worldwide. Additionally, there's Cymbalta, a medication used to treat major depression, with over 30 million consumers in the USA alone.
Then, there's Humalog, an insulin used by people with type 1 and type 2 diabetes. It is estimated that over 10 million people worldwide use Humalog to help control their blood sugar levels. These are just a small portion of Eli Lilly's many products that have had a positive impact on human health.
Important Figures at Eli Lilly and Company (LLY)
Understanding a company is incomplete without knowing the individuals behind it. Therefore, let's acquaint ourselves with three significant individuals who have contributed greatly to the growth and development of Eli Lilly.
1. Eli Lilly
As the founder, Eli Lilly started this company with a strong resolve to provide quality medications. He was not only a talented pharmacist but also an innovative thinker. Under his leadership, the company succeeded in mass-producing insulin for the first time, a revolutionary accomplishment in the medical world.
2. Sidney Taurel
Serving as CEO from 1998 to 2008, Sidney Taurel led Eli Lilly to reach the pinnacle of success in the modern era. Under his leadership, the company launched several blockbuster products, including the antidepressant Cymbalta. Taurel is known for his clear vision and dedication to innovation.
3. David A. Ricks
As the current CEO, David A. Ricks plays a crucial role in addressing new challenges in the digital era. He ensures Eli Lilly continues to adapt to technological advancements and expands research and development to find more innovative and sustainable health solutions.
Fluctuation of Eli Lilly and Company's (LLY) Stock Price
As one of the largest pharmaceutical companies globally, Eli Lilly's stock undoubtedly attracts the attention of many investors. Throughout its history, Eli Lilly's stock price has experienced quite significant fluctuations.
In the 90s, when Sidney Taurel served as CEO, the company's stock experienced a rapid increase thanks to the launch of several flagship products. However, in the early 2000s, the stock price plummeted drastically in line with legal issues and competition with other pharmaceutical companies.
Later, in David A. Ricks' era, the company faced new challenges in the form of market changes and demands for digitization. Nonetheless, with the right strategies, Eli Lilly's stocks recovered and even reached all-time highs several times in the last decade.
History and Development of Eli Lilly and Company (LLY)
The long history of Eli Lilly and Company began in 1876 when Eli Lilly, a US Civil War veteran colonel, decided to establish a pharmaceutical company in Indianapolis, Indiana.
Starting with only three employees, the company committed to producing medications with the highest quality and integrity, distancing itself from the less ethical practices often occurring in the pharmaceutical industry at that time.
One of the most significant achievements in the company's early history was the mass production of insulin in 1923. At that time, diabetes was considered a fatal disease, and the emergence of insulin was a revolutionary therapy. Eli Lilly played a crucial role in the production and distribution of insulin, bringing new hope to millions of diabetes sufferers worldwide.
In the 1940s, Eli Lilly again demonstrated its dedication to innovation by being one of the first manufacturers to mass-produce penicillin, an antibiotic that later became a game-changer in treating bacterial infections. In the following decades, the company continued to expand its product portfolio by developing medications for various medical conditions, including cancer, heart disease, and mental disorders.
Entering the 2000s, Eli Lilly faced various challenges, including competition with other pharmaceutical companies, legal issues, and the need to adapt to technological advancements.
However, with strong leadership and a commitment to innovation, the company continues to grow and develop. The launch of new medications like Cymbalta and Cialis attests to the company's dedication to finding the best solutions for global health.
Key Metrics
| | |
| --- | --- |
| Founded | 1876 |
| Headquarters | Indianapolis, Indiana, United States |
| Website | https://www.lilly.com/ |
| Number of employees | 39,000 |
Financial Summary
| Item | 2022 | 2021 | 2020 | 2019 |
| --- | --- | --- | --- | --- |
| Total Revenue | 28,54 M | 28,32 M | 24,54 M | 22,32 M |
| Cost of Revenue | 6,63 M | 7,31 M | 5,48 M | 4,72 M |
| Gross Profit | 21,91 M | 21,01 M | 19,06 M | 17,60 M |
| Operating Income | 8,28 M | 7,55 M | 6,85 M | 5,79 M |
| Operating Expense | 13,63 M | 13,46 M | 12,21 M | 11,81 M |
| Net Income | 6,24 M | 5,58 M | 6,19 M | 8,32 M |
| Item | 2022 | 2021 | 2020 | 2019 |
| --- | --- | --- | --- | --- |
| Total Assets | 49,49 M | 48,81 M | 46,63 M | 39,29 M |
| Total Liabilities | 38,71 M | 39,65 M | 40,81 M | 36,59 M |
| Total Equity | 10,78 M | 9,15 M | 5,83 M | 2,70 M |
| Item | 2022 | 2021 | 2020 | 2019 |
| --- | --- | --- | --- | --- |
| Operating Cash Flow | 7,08 M | 7,26 M | 6,50 M | 4,84 M |
| Investing Cash Flow | -3,26 M | -2,76 M | -2,26 M | -8,08 M |
| Financing Cash Flow | -5,41 M | -4,13 M | -3,14 M | -2,32 M |
| End Cash Position | 2,07 M | 3,82 M | 3,66 M | 2,34 M |
in USD (Jt = million, M = billion, T = trilion)
Executives
| | |
| --- | --- |
| David A. Ricks | Chairman, CEO & Pres |
| Anat Ashkenazi | Exec. VP & CFO |
| Daniel M. Skovronsky M.D., Ph.D. | Exec. VP, Chief Scientific & Medical Officer and Pres of Lilly Research Laboratories |
| Anat Hakim J.D. | Exec. VP, Gen. Counsel & Sec. |
| Patrik Jonsson | EVP, Chief Customer Officer, Pres of Lilly USA & Lilly Immunology |
| Donald A. Zakrowski | Chief Accounting Officer & VP of Fin. |
| Diogo Rau | EVP & Chief Information and Digital Officer |
| Alonzo Weems | EVP of Enterprise Risk Management and Chief Ethics & Compliance Officer |
| Leigh Ann Pusey | Exec. VP of Corp. Affairs & Communications |
How to Buy
Eli Lilly and Company (LLY)
Stocks
Interested in buying shares of this tech company? You can buy Eli Lilly and Company (LLY) shares with simple steps:
Install Nanovest app on the App Store or Play Store.

Register according to the instructions.

Verify your identity for security and convenience when buying stocks through the

KYC feature

which you can do in just 1 minute.

Top Up your balance to your Nanovest account.

Go to the stock menu, search and select

Eli Lilly and Company (LLY)

.

Click the Buy button and confirm the purchase with your desired amount. You can start with only IDR 5,000.
Before investing in the stocks you want, do some research and analysis first. You can do this by checking company profile, industry conditions, company financial reports, and analyzing previous stock price movements. This analysis is important so that you can develop an accurate investment strategy and minimize losses.
Is it Safe to Buy
Eli Lilly and Company (LLY)
Stocks on Nanovest?
Of course. Nanovest is supported by a number of professional partners who have a good reputation in providing their services. One of them is supported by S-Quantum Engine technology by Sinarmas Financial Services.
For global and US stocks, Nanovest partners with brokers registered with the United Stated Financial Industry Regulatory Authority (FINRA) – which insures brokerage accounts held by Nanovest users up to U$S 500k by the United States Securities Investor Protection Corporation (SIPC).
For crypto assets, Nanovest is registered with the Commodity Futures Trading Supervisory Agency (Bappebti). The Nanovest platform itself has also been insured through a partnership with Sinarmas Insurance.
Disclaimer
All content on this website is for informational purposes and doesn't constitute a recommendation to buy/sell any stock or digital asset. Investors should understand the nature of stocks and digital assets, including return and risk requirements of the assets. We encourage investors to fully understand the assets and risks before making any investment. Always do your own research.
See More Stocks
---