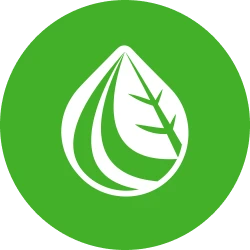 Hyliion offers electrification solutions for heavy-duty trucks, focusing on improving efficiency, reducing emissions, and lowering the cost of ownership. The company's technology encompasses electric powertrain systems and hybrid solutions for trucks.
About
Hyliion Holdings Corp. (HYLN)
Established in 2015, Hyliion Holdings Corp., headquartered in Austin, Texas, emerged from a vision to introduce environmentally friendly solutions for the trucking industry in the United States. Led by Thomas Healy, a talented young engineer and entrepreneur, the company is committed to developing technology that supports heavy trucks in becoming more energy-efficient and reducing greenhouse gas emissions.
Hyliion is not just another automotive startup. With a team comprising experienced engineers and technology experts, the company crafts electrification solutions for existing trucks and designs for future electric vehicles. Hyliion's uniqueness lies in its blend of top-tier technology with practical implementation, allowing the trucking industry to adapt to the changing times without the need to replace their entire fleet.
Vision and Mission of Hyliion Holdings Corp. (HYLN)
Hyliion's vision is "To drive the world with cleaner transportation solutions". They believe that sustainable transportation solutions can be achieved without sacrificing efficiency and performance. In pursuit of this vision, their mission is to integrate electrification technology into existing fossil-fueled trucks, thereby creating rapid and significant positive change for the environment.
Hyliion believes that transportation transformation isn't just about replacing fossil fuels but also about optimizing existing resources. Thus, through innovation and strategic partnerships, they aim to create solutions that have a genuine impact on the planet while ensuring the trucking business runs smoothly.
Products of Hyliion Holdings Corp. (HYLN)
1. Hypertruck ERX
The most monumental innovation from Hyliion is the Hypertruck ERX, an extended-range electric truck solution that uses natural gas as its energy source. With its intelligent design, this truck can offer longer driving ranges, lower operational costs, and significantly cleaner emissions compared to diesel-fueled trucks.
2. Hybrid Electric System
Another solution offered by Hyliion is the hybrid electric system for class 8 trucks. This system allows conventional trucks to be upgraded, enhancing their fuel efficiency by up to 30%.
Key Figures in Hyliion Holdings Corp. (HYLN)
When discussing a company moving swiftly towards the future, it's essential to mention the individuals at the forefront of innovation. Here are three pivotal figures behind Hyliion's success:
1. Thomas Healy
As the founder and CEO, Thomas Healy is the driving force behind Hyliion's vision and mission. A graduate from Carnegie Mellon University, Healy has a strong background in engineering and has received numerous awards for his innovations and leadership. As CEO, Healy ensures that Hyliion is always one step ahead in electric vehicle technology, pushing his team to create solutions that are efficient, effective, and environmentally friendly.
2. Patrick Sexton
As the CTO, Patrick Sexton is the brain behind the development of Hyliion's innovative products. With extensive experience in the automotive industry and a specialization in hybrid and electric technology, Sexton ensures that every product launched by Hyliion is not only cutting-edge but also reliable in daily operations.
3. Jon T. Panzer
In charge of the company's finances, Jon T. Panzer plays a crucial role in ensuring that Hyliion operates with maximum efficiency. Panzer has an impressive track record in finance and has worked for several major technology companies before joining Hyliion. As the CFO, he focuses on sustainable growth and value creation for shareholders.
Fluctuations in Hyliion Holdings Corp. (HYLN) Stock Price
Since its debut in the stock market, Hyliion has experienced various intriguing moments that reflect the dynamics of the electric automotive industry. In 2020, when the company underwent a merger with Tortoise Acquisition Corp and officially went public as HYLN, its stock surged sharply, reaching a peak of around $58 in September. However, this euphoria did not last long.
By the end of 2020, its stock price plummeted to approximately $15, reflecting market volatility and fierce competition in the electric vehicle sector. The fluctuation in Hyliion's stock price continued into 2021. It gained positive momentum several times from product announcements or strategic collaborations but also faced pressure from investor skepticism about the company's long-term prospects in this competitive industry.
Such fluctuations epitomize the dynamism of the electric automotive industry and how investors continuously weigh various factors, from technological innovation and market potential to competition, in determining their investment decisions.
History and Development of Hyliion Holdings Corp. (HYLN)
Every significant dream starts with a first step, and so was the case with Hyliion, which was founded in 2015. Thomas Healy, an engineer passionate about green technology, identified a gap in the trucking industry where most trucks still relied on less environmentally-friendly fossil fuels. With a clear vision and a mission to revolutionize the trucking industry, Healy established Hyliion with an initial focus on developing hybrid technology.
In the early years, Hyliion concentrated on the development and testing of its hybrid truck technology. The year 2017 marked a significant milestone for the company when they launched the Hybrid Electric solution for class 8 trucks, which received a warm reception from the industry.
2018 and 2019 were transformative years for Hyliion. Recognizing a more substantial potential in the electric truck market, the company began shifting its focus from hybrids to extended-range electric trucks. In 2019, Hyliion introduced the Hypertruck ERX, offering a sustainable solution for truck operators seeking alternatives to diesel fuel.
In 2020, Hyliion decided to go public through a merger with Tortoise Acquisition Corp. This decision was made to access more capital and accelerate its expansion plans. While initially receiving a positive reception from the market, Hyliion had to work diligently to maintain its momentum amid growing competition in the electric vehicle sector, such as from companies like Tesla.
In response to challenges and opportunities, Hyliion continues to innovate. Through strategic collaborations and ongoing research, the company is determined to remain at the forefront of the electric trucking industry and lead the way towards a cleaner and more sustainable transportation future.
Key Metrics
| | |
| --- | --- |
| Founded | 2015 |
| Headquarters | Cedar Park, Texas, United States |
| Website | https://www.hyliion.com/ |
| Number of employees | 250 |
Financial Summary
| Item | 2022 | 2021 | 2020 | 2019 |
| --- | --- | --- | --- | --- |
| Total Revenue | 2,11 Jt | 200 K | 0 | 0 |
| Cost of Revenue | 8,78 Jt | 2,74 Jt | 0 | 0 |
| Gross Profit | -6,67 Jt | -2,54 Jt | 0 | 0 |
| Operating Income | -159,03 Jt | -96,10 Jt | -22,18 Jt | -11,99 Jt |
| Operating Expense | 152,36 Jt | 93,56 Jt | 22,18 Jt | 11,99 Jt |
| Net Income | -153,36 Jt | -96,05 Jt | -39,18 Jt | -14,11 Jt |
| Item | 2022 | 2021 | 2020 | 2019 |
| --- | --- | --- | --- | --- |
| Total Assets | 446,74 Jt | 578,44 Jt | 650,81 Jt | 14,10 Jt |
| Total Liabilities | 23,17 Jt | 24,53 Jt | 20,64 Jt | 32,17 Jt |
| Total Equity | 423,57 Jt | 553,92 Jt | 640,17 Jt | -18,07 Jt |
| Item | 2022 | 2021 | 2020 | 2019 |
| --- | --- | --- | --- | --- |
| Operating Cash Flow | -116,88 Jt | -80,50 Jt | -22,94 Jt | -11,07 Jt |
| Investing Cash Flow | -22,02 Jt | -65,99 Jt | -238,14 Jt | -349 K |
| Financing Cash Flow | -78 K | 15,90 Jt | 644,50 Jt | 16,61 Jt |
| End Cash Position | 120,13 Jt | 259,11 Jt | 389,71 Jt | 6,29 Jt |
in USD (Jt = million, M = billion, T = trilion)
Executives
| | |
| --- | --- |
| Thomas J. Healy | Founder, President, CEO & Director |
| Jon T. Panzer | Chief Financial Officer |
| Dennis M. Gallagher | Chief Operating Officer |
| Jose Miguel Oxholm | VP, General Counsel & Chief Compliance Officer |
| Cheri L. Lantz | Chief Strategy Officer |
| Patrick Sexton | Chief Technology Officer |
| Adam Bresser | Senior Director of Financial Planning & Analysis and Investor Relations |
How to Buy
Hyliion Holdings Corp. (HYLN)
Stocks
Interested in buying shares of this tech company? You can buy Hyliion Holdings Corp. (HYLN) shares with simple steps:
Install Nanovest app on the App Store or Play Store.

Register according to the instructions.

Verify your identity for security and convenience when buying stocks through the

KYC feature

which you can do in just 1 minute.

Top Up your balance to your Nanovest account.

Go to the stock menu, search and select

Hyliion Holdings Corp. (HYLN)

.

Click the Buy button and confirm the purchase with your desired amount. You can start with only IDR 5,000.
Before investing in the stocks you want, do some research and analysis first. You can do this by checking company profile, industry conditions, company financial reports, and analyzing previous stock price movements. This analysis is important so that you can develop an accurate investment strategy and minimize losses.
Is it Safe to Buy
Hyliion Holdings Corp. (HYLN)
Stocks on Nanovest?
Of course. Nanovest is supported by a number of professional partners who have a good reputation in providing their services. One of them is supported by S-Quantum Engine technology by Sinarmas Financial Services.
For global and US stocks, Nanovest partners with brokers registered with the United Stated Financial Industry Regulatory Authority (FINRA) – which insures brokerage accounts held by Nanovest users up to U$S 500k by the United States Securities Investor Protection Corporation (SIPC).
For crypto assets, Nanovest is registered with the Commodity Futures Trading Supervisory Agency (Bappebti). The Nanovest platform itself has also been insured through a partnership with Sinarmas Insurance.
Disclaimer
All content on this website is for informational purposes and doesn't constitute a recommendation to buy/sell any stock or digital asset. Investors should understand the nature of stocks and digital assets, including return and risk requirements of the assets. We encourage investors to fully understand the assets and risks before making any investment. Always do your own research.
See More Stocks
---