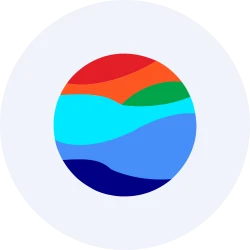 Sea Limited is an internet and technology company based in Singapore. Founded in 2009, Sea Limited operates across three main platforms: Garena (a digital entertainment and online gaming platform), Shopee (an e-commerce platform), and SeaMoney (a digital financial services platform)
About
Sea Limited (SE)
Sea Limited is a digital entity involved in three main segments: online gaming, e-commerce, and digital financial services. The company was founded in 2009 by Forrest Li, a Singaporean entrepreneur.
As a multinational company with a focus on technology and digital consumer services, Sea Limited has won numerous awards and achieved extraordinary success. One such marker of their success is their inclusion in the New York Stock Exchange listing in 2017.
The company is based in Singapore, but its operations extend to several countries in Southeast Asia, such as Indonesia, Vietnam, and Thailand, as well as other countries like Taiwan and Latin America.
Vision and Mission
Sea Limited's vision is to leverage technology and connectivity to create value for its consumers. They focus on enhancing efficiency and productivity through their digital services.
Sea Limited's mission is to "shape and create an accessible digital market that provides value to users". This reflects their commitment to be a leader in the field of technology and digital services and to provide practical and valuable solutions for their users.
Products and Services of Sea Limited
Sea Limited has three main products: Garena, Shopee, and SeaMoney.
1. Garena
Garena is a digital entertainment platform first established in 2009. Garena offers a variety of games and online communities for users. One of their popular games is "Free Fire", which had been downloaded by over 500 million users worldwide in 2020.
2. Shopee
Shopee is an e-commerce platform that enables users to buy and sell goods online. Shopee was founded in 2015 and has become one of the largest e-commerce platforms in Southeast Asia. In the first quarter of 2023, Shopee reportedly had 1.2 billion users.
3. SeaMoney
SeaMoney is a digital financial service that allows users to send and receive money, pay for purchases, and carry out other financial transactions. SeaMoney was founded in 2014 and currently has over 20 million users.
Sea Limited continues to strive to expand the scope and quality of their services, with the aim of achieving their vision and mission of delivering value through technology and connectivity.
3 Key Figures of Sea Limited
The following are 3 key figures within Sea Limited.
1. Forrest Li
Forrest Li is the founder and CEO of Sea Limited. Born in Tianjin, China, Li found his vision while studying in the United States. Inspired by the success of tech companies like Facebook and Google, he decided to bring a similar concept to Southeast Asia. As CEO, Li plays a role in determining the company's long-term strategy and ensuring its execution.
2. Gang Ye
Gang Ye is one of the founders and the COO of Sea Limited. He plays a crucial role in ensuring the company's operations run smoothly and efficiently. Ye has a background in technology and has demonstrated his expertise in managing teams and large projects at Sea Limited.
3. Nick Nash
Nick Nash is a former President of Sea Limited and has made a significant contribution to the company since joining in 2014. He led the company through its IPO in 2017, a critical milestone in Sea Limited's history. Even though he is no longer active in the company, Nash's contribution cannot be overlooked.
Sea Limited's Stock Price Fluctuation
Since its IPO in 2017, Sea Limited's stock price has experienced significant fluctuations. The company launched its initial public offering at $15 per share, but by the end of the first trading day, the stock price had fallen to $12.
Sea Limited's stock price then rose dramatically throughout 2020, amid the COVID-19 pandemic, when demand for digital services like e-commerce and online gaming surged. By the end of 2020, Sea Limited's stock price peaked at $208 per share.
However, after reaching that peak, Sea Limited's stock price fell to $120 per share in mid-2021 before slowly rising again.
These stock price fluctuations reflect the challenges and opportunities faced by Sea Limited in achieving their mission. It also demonstrates how external factors, such as pandemics, can affect the performance of digital technology companies.
Interesting History of Sea Limited
Sea Limited was founded in 2009 by Forrest Li, Gang Ye, and David Chen under the name Garena. The company initially focused on the digital gaming platform business and successfully released several popular games, including "League of Legends" and "Heroes of Newerth".
A significant moment in the company's history was in 2015 when they launched Shopee. This marked Sea Limited's first foray into the e-commerce industry and was a significant milestone in the company's expansion. Shopee is currently the most dominant e-commerce platform in Southeast Asia.
In 2014, Sea Limited launched SeaMoney, a digital financial service focused on the Southeast Asian market. This marked the company's effort to tap into the rapidly growing digital financial market in the region.
In 2017, Sea Limited went through the IPO process and was officially listed on the New York Stock Exchange. This marked a significant development in the company, underlining the growth and potential of Sea Limited.
Another historic moment was in 2020, amid the COVID-19 pandemic, when Sea Limited saw a massive surge in demand for their digital services. This helped the company achieve unprecedented growth and showcased the strength of their business model.
Key Metric
| | |
| --- | --- |
| Founded | May 8, 2009 |
| Headquarters | Singapore |
| Website | http://www.sea.com/ |
| Number of employees | 63,800 |
Financial Summary
| Item | 2022 | 2021 | 2020 | 2019 |
| --- | --- | --- | --- | --- |
| Total Revenue | 12,45 M | 9,96 M | 4,38 M | 2,18 M |
| Cost of Revenue | 7,26 M | 6,06 M | 3,03 M | 1,57 M |
| Gross Profit | 5,19 M | 3,90 M | 1,35 M | 604 Jt |
| Operating Income | -1,13 M | -1,58 M | -1,30 M | -891 Jt |
| Operating Expense | 6,32 M | 5,48 M | 2,65 M | 1,50 M |
| Net Income | -1,65 M | -2,05 M | -1,62 M | -1,46 M |
| Item | 2022 | 2021 | 2020 | 2019 |
| --- | --- | --- | --- | --- |
| Total Assets | 17,00 M | 18,76 M | 10,46 M | 5,22 M |
| Total Liabilities | 11,20 M | 11,33 M | 7,04 M | 4,05 M |
| Total Equity | 5,81 M | 7,42 M | 3,42 M | 1,17 M |
| Item | 2022 | 2021 | 2020 | 2019 |
| --- | --- | --- | --- | --- |
| Operating Cash Flow | -1,06 M | 208 Jt | 555 Jt | 69 Jt |
| Investing Cash Flow | -2,43 M | -3,77 M | -886 Jt | -363 Jt |
| Financing Cash Flow | 400 Jt | 7,40 M | 3,73 M | 2,58 M |
| End Cash Position | 7,61 M | 10,84 M | 7,05 M | 3,57 M |
in USD (Jt = million, M = billion, T = trilion)
Executives
| | |
| --- | --- |
| Xiaodong Li | Founder, Chairman & Group CEO |
| Feng Zhimin | Group Pres |
| Gang Ye | Co-Founder, Group COO & Director |
| Chen Jingye | Co-Founder & Chief Product Officer of Shopee |
| Hou Tianyu | Group CFO & Director |
| Yanjun Wang Esq. | Group Chief Corp. Officer, Group Gen. Counsel & Company Sec. |
| Feng Zhao | Pres of Garena |
How to Buy
Sea Limited (SE)
Stocks
Interested in buying shares of this tech company? You can buy Sea Limited (SE) shares with simple steps:
Install Nanovest app on the App Store or Play Store.

Register according to the instructions.

Verify your identity for security and convenience when buying stocks through the

KYC feature

which you can do in just 1 minute.

Top Up your balance to your Nanovest account.

Go to the stock menu, search and select

Sea Limited (SE)

.

Click the Buy button and confirm the purchase with your desired amount. You can start with only IDR 5,000.
Before investing in the stocks you want, do some research and analysis first. You can do this by checking company profile, industry conditions, company financial reports, and analyzing previous stock price movements. This analysis is important so that you can develop an accurate investment strategy and minimize losses.
Is it Safe to Buy
Sea Limited (SE)
Stocks on Nanovest?
Of course. Nanovest is supported by a number of professional partners who have a good reputation in providing their services. One of them is supported by S-Quantum Engine technology by Sinarmas Financial Services.
For global and US stocks, Nanovest partners with brokers registered with the United Stated Financial Industry Regulatory Authority (FINRA) – which insures brokerage accounts held by Nanovest users up to U$S 500k by the United States Securities Investor Protection Corporation (SIPC).
For crypto assets, Nanovest is registered with the Commodity Futures Trading Supervisory Agency (Bappebti). The Nanovest platform itself has also been insured through a partnership with Sinarmas Insurance.
Disclaimer
All content on this website is for informational purposes and doesn't constitute a recommendation to buy/sell any stock or digital asset. Investors should understand the nature of stocks and digital assets, including return and risk requirements of the assets. We encourage investors to fully understand the assets and risks before making any investment. Always do your own research.
See More Stocks
---