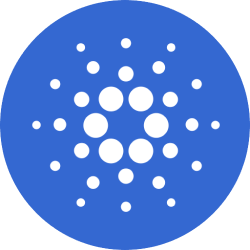 Cardano (ADA) is one of the crypto assets that has attracted a lot of attention in recent years, it has a wide range of features that enable the development of decentralized applications (dApps) and smart contracts.
About Cardano (ADA)
Cardano (ADA) is one of the crypto assets that has attracted a lot of attention in recent years. As a third-generation blockchain platform, Cardano provides a variety of features that enable the development of decentralized applications (dApps) and smart contracts.
Cardano was founded by Charles Hoskinson, one of the co-founders of Ethereum, in 2015. Cardano was built with the aim of being a more efficient, secure, and sustainable blockchain platform.
The platform has gone through several stages of development, starting from "Byron" focusing on security, "Shelley" introducing staking, and "Goguen" launching smart contracts.
Cardano uses a scientific research-based approach in its development, involving several top-tier universities around the world. The main organizations managing Cardano are IOHK (Input Output Hong Kong), the Cardano Foundation, and Emurgo.
Cardano employs blockchain technology with a Proof of Stake (PoS) consensus algorithm called Ouroboros. Ouroboros is a PoS algorithm that has undergone a scientific peer-review process, ensuring its reliability and security.
PoS allows Cardano to achieve higher energy efficiency compared to the Proof of Work (PoW) algorithm used by Bitcoin and Ethereum (prior to Ethereum 2.0).
Furthermore, Cardano has two layers of blockchain, the Cardano Settlement Layer (CSL) and the Cardano Computation Layer (CCL). The CSL is responsible for crypto asset transactions, while the CCL is used for developing dApps and smart contracts.
Cardano provides an optimal environment for the development of dApps by offering the tools and support needed by developers.
Cardano also offers higher transaction speeds and lower transaction fees compared to other blockchain platforms like Ethereum.
One example of a dApp built on Cardano is Ardana, a Decentralized Finance (DeFi) platform that provides stablecoins, asset exchanges, and loans. DApps on Cardano are expected to continue growing as the platform is increasingly adopted across various industries.
Cardano's Smart Contracts
Cardano launched support for smart contracts in September 2021, through the "Goguen" development phase. Cardano's smart contracts use the Haskell and Plutus programming languages, which are designed to offer higher levels of security and flexibility.
This allows developers to create more complex and secure contracts, and facilitates security audits.
The use of smart contracts on Cardano enables various functions, such as creating new tokens, executing automatic transactions, and developing DeFi platforms.
The advantages of Cardano's smart contracts, such as lower transaction fees and higher transaction speeds, make it an attractive alternative to other platforms like Ethereum.
Cardano's Native Token, ADA
ADA is the native token of the Cardano platform, used for various functions within the ecosystem, such as transaction fees, staking, and managing dApps.
The value of the ADA token has risen sharply in recent years, making it one of the largest crypto assets based on market capitalization.
Cardano's Staking
Cardano allows users to stake ADA tokens, which serves as a PoS consensus mechanism.
By staking, users can earn passive income in the form of rewards paid proportionally to the number of tokens staked.
Users can also join stake pools to increase their chances of earning rewards.
Cardano and Economic Scale
Cardano has shown potential to support the development of a digital economy by providing efficient, secure, and sustainable blockchain technology.
With the growth of dApp and smart contract adoption, Cardano is expected to play a significant role in transforming how industries operate and creating new business opportunities.
Security in Cardano
Security is one of the main priorities in the development of Cardano. Through a scientific research-based approach and the use of PoS blockchain technology, Cardano offers a high level of security for its users.
In addition, the use of Haskell and Plutus programming languages in smart contracts helps minimize the risk of programming errors and security attacks.
Cardano also introduces additional security features, such as "cold staking" which allows users to stake their tokens from a hardware wallet without having to connect online.
These measures help ensure that user assets remain safe and protected from potential threats.
Cardano's Use in Industry Sectors
Cardano has shown potential for wide-ranging use across various industry sectors, such as finance, agriculture, healthcare, and logistics. An example of Cardano use in the finance sector includes DeFi platforms like Ardana.
In the agricultural sector, Cardano collaborates with Ethiopian technology companies to track supply chains and certify agricultural products, like coffee. In the healthcare sector, Cardano can be used to track and manage patient data, ensuring the privacy and security of critical information.
Meanwhile, in the logistics sector, Cardano can help create a more efficient and transparent supply chain system, leveraging blockchain technology to track the movement of goods and related information.
Thus, Cardano can help create innovative and sustainable solutions for various industries and support the global digital transformation.
Cardano is a blockchain platform that offers a variety of features and technologies that can support the development of the digital economy. With advantages such as energy efficiency, security, and flexibility, Cardano has the potential to become one of the leading blockchain platforms in the future.
With the growth of adoption and development of dApps, smart contracts, and use across various industry sectors, Cardano can play a significant role in creating sustainable solutions and transforming how businesses operate worldwide.
Update
How to Buy Cardano (ADA)
Interested in purchasing this particular crypto asset? You can buy Cardano (ADA) by following these steps:
Install Nanovest app on the App Store or Play Store.

Register according to the instructions.

Verify your identity for security and convenience when buying crypto through the

KYC feature

which you can do in just 1 minute.

Top Up your balance to your Nanovest account.

Go to the Crypto menu, search and select Cardano (ADA).

Click the Buy button and confirm the purchase with your desired amount. You can start with only IDR 5,000.
Before investing in the crypto asset you want, be sure to conduct research and analysis first. You can do this by checking the crypto asset profile, industry conditions, monitoring price movement trends, and observing its liquidity and trading volume. Performing this analysis is crucial so you can formulate an accurate investment strategy and minimize losses.
Is it Safe to Buy Cardano (ADA) on Nanovest?
Absolutely. Nanovest is supported by a number of professional partners with a strong reputation for providing quality services. One of these includes the technology backing of the S-Quantum Engine by Sinarmas Financial Services.
For global and US stocks, Nanovest collaborates with brokers registered with the Financial Industry Regulatory Authority (FINRA) in the United States – which ensures Nanovest users' broker accounts up to US$500k by the Securities Investor Protection Corporation (SIPC) in the United States.
As for crypto assets, Nanovest is an Indonesian crypto exchange registered with the Commodity Futures Trading Regulatory Agency (Bappebti). The Nanovest platform itself is also insured through a partnership with Sinarmas Insurance.
Disclaimer
All content on this website is for informational purposes and doesn't constitute a recommendation to buy/sell any stock or crypto. Investors should understand the nature of stocks and digital assets, including return and risk requirements of the assets. We encourage investors to fully understand the assets and risks before making any investment. Always do your own research.
---